As CONvergence 2017 draws ever more present, you're no doubt starting to think about the awesome ways you can volunteer to help make this year's convention a smooth ride for everyone, not to mention earn yourself some exclusive volunteer thank you gifts. Fortunately, there are many options for lending a hand! Here are just a few.
Registration Needs You!
Starting Wednesday, July 5, 2017 going all the way through Sunday, Registration needs volunteers to help with membership check-in, badge pick-up, and more. Whether you're technologically-inclined or simply prefer to be a helpful and friendly force for good, there is something for you to do in CONvergence Registration!
You'll have to complete a short training and orientation session before you can start your volunteer shift. Contact CONvergence Registration to learn more.
Help Herd those Nerfs!
Interested in helping with badging, elevator monitoring, or managing lines at CONvergence? Sign-ups are now open for Nerf Herder Crowd Management volunteer shifts. It's one of the most fun, exciting, and easy ways to volunteer during the convention, often right in the middle of all the action. Whether you can spend an entire shift on your feet managing a line, or you need to do your volunteering sitting down, Nerf Herders has a volunteer position for you!
To sign up for Nerf Herding shifts during the convention, contact CONvergence Nerf Herders.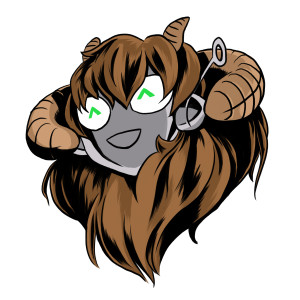 But wait, there's more! Before you arrive for your volunteer shift with CONvergence 2017 Nerf Herders, you must first complete a short training session at The Bridge. That way, you will be prepared for all the different scenarios you might encounter while volunteering.
At-Con Trainings
Wednesday 10:00am, Noon, 2:00pm, 4:00pm
Thursday 10:00am, Noon, 2:00pm, 4:00pm
Friday 10:00am, Noon, more as-needed
Saturday as-needed
To attend a training, simply go to the Nerf Herder table at The Bridge and say you're there for a Nerf Herder Training. Please try to complete the short training as early as possible!
Join the Wandering Hosts
Do you like to have your finger on the pulse of the convention? Do you like to be the smiling face that provides help and solves problems? Do you like to jump right in and be in the middle of the action?
Wandering Hosts, seen all over the convention wearing purple smocks and radios, the visible staff presence and, in many ways, the white blood cells of CONvergence. As a Wandering Host, you will roam convention space as a representative of the convention and be available to assist CONvergence members in answering questions, following policies, ensuring safety, and providing support and help.
If this sounds like the sort of job for you, please contact CONvergence Operations and tell them you'd like to be a Wandering Host!
Panels Can't Run Without You
CONvergence Programming is looking for General Hosts, at-con volunteers who help with panel staging and quality control, and A/V Specialists, who are available during panels to support the microphones, mixers, projectors, and similar equipment in panel rooms should panelists need assistance.
To learn more about how you can help ensure the quality of CONvergence's panels, visit the Panelist & Host Info page or contact CONvergence Programming!
Are you a Certified Lifeguard?
Help keep the pool in the DoubleTree by Hilton's Garden Court open for late night! If you are a certified lifeguard and would like to accrue some easy volunteer hours in the evenings (10:00pm and later), please contact CONvergence Volunteers with the subject line, "Lifeguard".
For the safety of all, you will have to provide proof of your current lifeguard certification to qualify for this volunteer position.
Be an Accessibility Ambassador
If you enjoy being friendly, helpful, and have a passion for making sure everyone can be included, then this might be the volunteer position for you!
Staff is needed for CONvergence's Accessibility Table (located opposite the DoubleTree by Hilton's front desk) to answer questions and help provide accessibility resources for CONvergence members. Previous experience with ADA issues and diverse communities would be helpful, but is not necessary.
If you are interested in helping at the Accessibility table, please contact CONvergence Accessibility & Inclusion!
Staff the Sensory Break Room
Do you have public interface (customer service) skills? Do you prefer, or need, to do your volunteering in a quiet or sensory-friendly space? CONvergence's Sensory Break Room may be the place for you!
As Sensory Break Room staff, you will simply be present monitor room facilities and activities. As needed, ensure rules minimizing distracting stimuli, including visuals, sounds, and smells are followed. This is a sedentary volunteer position, so be prepared to sit during your shift, and it is probably a good idea to bring a quiet activity for yourself.
If you are interested in helping staff the Sensory Break Room, please contact CONvergence Accessibility & Inclusion!
Make Smoothie Dreams Come True
Are you good at following a recipe and pushing buttons? Or do you have the bartender's gift of gab? Space Lounge is looking for Smoothie Bar staff to help bring delicious smoothie goodness to CONvergence in the groovy atmosphere that is CONvergence's very own space port lounge.
Space Lounge is open Thursday and Friday from 9:00pm – 2:00am and Saturday from 10:00pm – 2:00am. Smoothie Bartenders are especially needed for the Midnight shifts! Contact Space Lounge today to help!
Harmonic CONvergence Needs Crew
Love music, bringing people music, managing a stage, or being part of a crew putting on a show? Harmonic CONvergence, CONvergence's dedicated music and live performance venue, may offer the perfect volunteer opportunity for you! Stage Managers, Room Managers, Security, and Load in/out are all needed. Contact Harmonic CONvergence to become part of the crew!
How's your Twitter-Fu?
The Social Media department is looking for people who are particularly versed in Twitter to join the Roving Reporters who live-tweet the convention on @CONvergenceLive. People who can live tweet panels AND people who can take and post pictures around the convention are both needed. Previous social media live event experience of some kind is a requirement for this position.
If this sounds like your kind of volunteer opportunity, contact CONvergence Social Media with examples of your experience and your Twitter handle.
Teen Room Needs Teens
Are you age 13 – 20? Are you the parent of a teenager? Then you should know that CONvergence Teen Room is looking for volunteers! The Teen Room is run by teens, for teens, and that means it needs teens to step up and help make it awesome.
Teen room volunteer positions are:
Housekeeper – Clean up messes, restock food, and converse with members and make them feel welcome.
Greeter – Greet people when they enter or leave the Teen Room, and check badges to make sure they are allowed inside.
Contact Teen Room to sign up as a Teen Room volunteer.
Please don't sign up for more than two shifts in a row without a break. Members must be age 13 – 20 to volunteer in CONvrgence Teen Room. This is a good way to get involved with the convention and meet other members in your age group!
Feeding The Hungry Members
Both Volunteers Den and ConSuite have shifts available throughout the convention to help with food prep, serving, restocking, and more. These are easy jobs that keep you in the action as members stop in for snacks, and they're a lot of fun! Contact Volunteers Den or ConSuite to sign up for shifts!
Help with Move-In
CONvergence starts moving into the DoubleTree by Hilton Bloomington as early as Tuesday, July 4, 2017 and there will be a need for volunteers to help all the way through Thursday. Almost every department does some sort of set up, so now is your chance to see how your favorite department comes together.
In particular,
Connie's Space Lounge will need volunteers to help with setting up at 2:00pm – 7:00pm on Wednesday, and again starting at 11:00am on Thursday until the Space Lounge's doors open to members at 9:00pm.
Harmonic CONvergence will need volunteers to help with load-in starting Thursday from 8:00am – Noon.
Volunteers Den and ConSuite will need volunteers to help with load-in on Wednesday.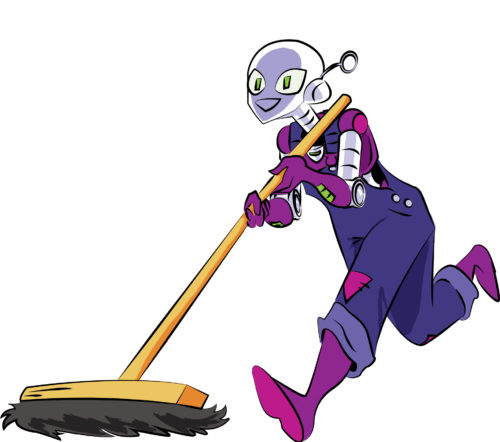 But there is plenty to do to help with move-in all over the convention, so if you turn up at the DoubleTree by Hilton on Tuesday or Wednesday, you won't have any trouble finding somewhere to help! Contact CONvergence Volunteers to sign up for a move-in shift or just stop by the Volunteers Table.
More Information about Volunteer Positions
If you are curious about any of the volunteer positions above, or would like to see what else you could do to help out at CONvergence, check out the Volunteer Positions Page or contact CONvergence Volunteers and ask how you can help!