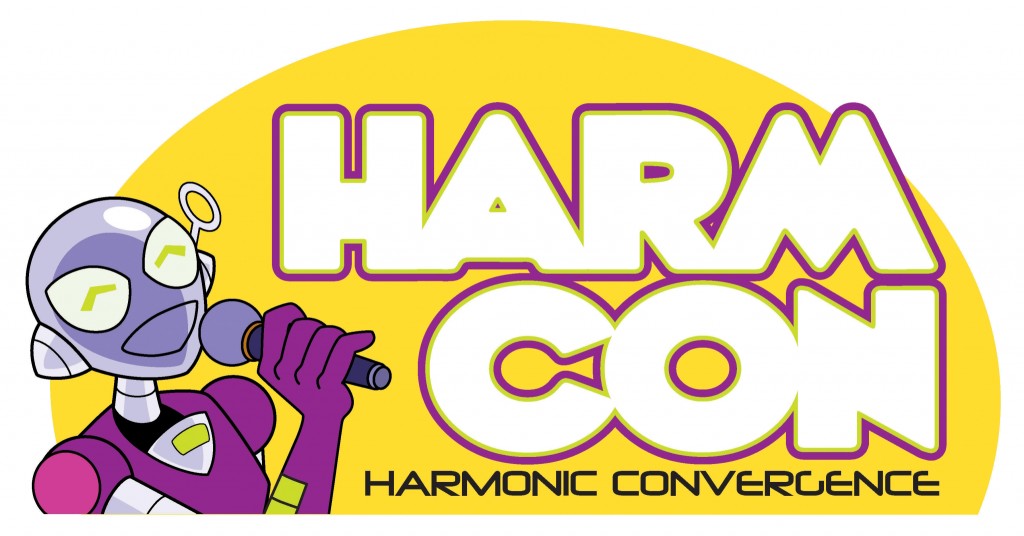 ---
Welcome to Harmonic CONvergence!
Harmonic CONvergence (HarmCON) is CONvergence's dedicated venue for live music and entertainment. HarmCON features a blend of music, comedy, and spoken word performances. In 2017, Harmonic CONvergence will move to a new space located in the Gibson room on the lobby level of the Sheraton Hotel, making it easier to enjoy all our great performances! Walk over or use the free CONvergence 24-hour Shuttle to check it out!
HarmCON Schedule
The Harmonic CONvergence Schedule can be found on the CONvergence Schedule.
Perform at HarmCON
Interested in performing at Harmonic CONvergence? Maybe you have a musical or comedy act, or another idea? We'd love to work with you! Please see our Musicians/Performers page for information on performing at CONvergence!
Questions & Comments
Have questions or comments about HarmCon? Contact Harmonic CONvergence!