Hour Level Thank You Gifts
These Thank You Gifts are awarded at specific hour levels and are given once per volunteer at each level. You do not "spend" hours to receive these Thank You Gifts. While supplies last.
Volunteer 1 hour and receive…
A nifty 2017 CONvergence Volunteer badge ribbon!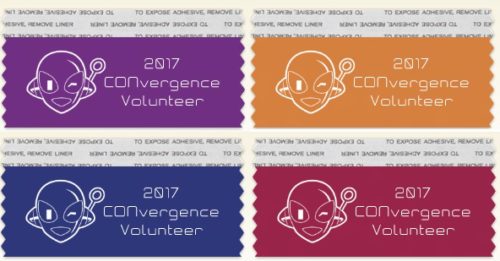 A Hail Hydrate water bottle to help you keep hydrated while you fight Hydra!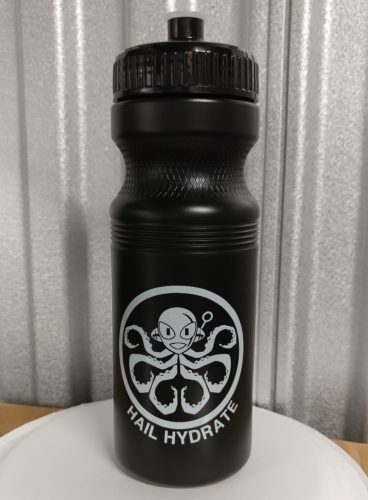 An invitation to the CONvergence Volunteers Party! The CONvergence 2017 Volunteer Party will occur Saturday, July 29th, 2017 from 7:00pm to 11:00pm at the DoubleTree by Hilton Bloomington.
Volunteer 4-10 Hours and receive…
Access to the EXCLUSIVE Volunteers Den, which serves real food and offers massages!
Volunteer 10 Hours and receive…
One entry for the Volunteer Raffle Prize of your choice in the Volunteer Raffle!
Volunteer 15 Hours and receive…
This year's Volunteer T-shirt! Note: "citizenship" = part of the CVG Volunteer Community. No memberships or badges are included with citizenship.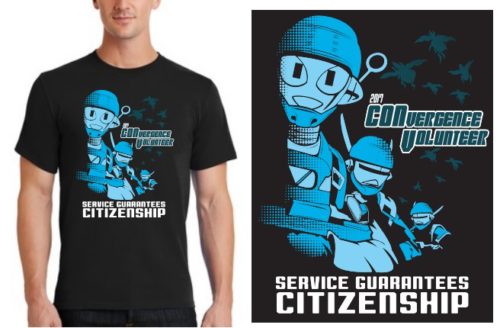 Volunteer 30 Hours and receive…
An Uber Volunteer rainbow badge ribbon!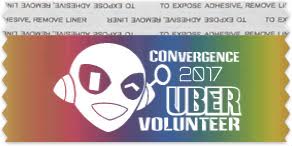 Priority placement in the CONvergence 2018 Hotel Lottery!
Hour "Spend" Thank You Gifts
The following Thank You Gifts are available to be "purchased" by redeeming the quantity of hours you've volunteered as currency for the cost of each item. Note: the Hour Level gifts in the section above do not reduce the quantity of hours you have available to "spend" (e.g. if you volunteer 30 hours, you receive all of the Hour Level Thank You Gifts in the above section AND are able to redeem up to 30 hours worth of Thank You Gifts below). While supplies last.
2 hour cost items…
Green Key Chain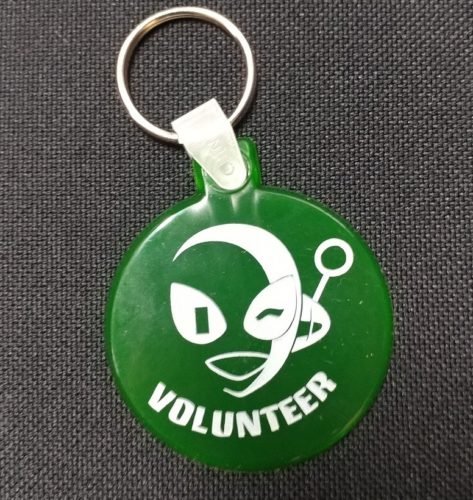 Luggage Tag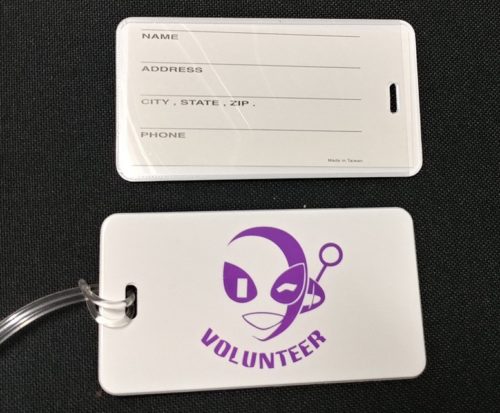 Magnetic Clip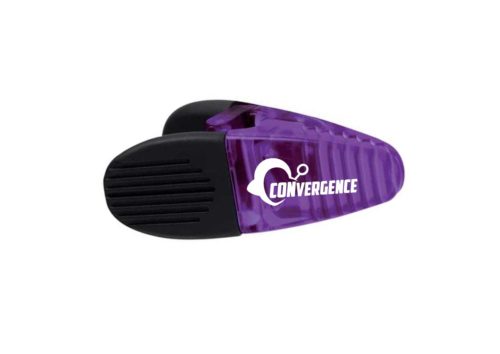 Pen


3 hour cost items…
5 hour cost items…
Previous years' dated gifts (t-shirts and mugs)
7 hour cost items…
Stadium Cup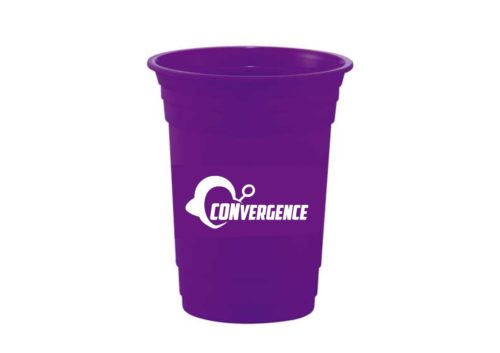 12 hour cost items…
Coffee mug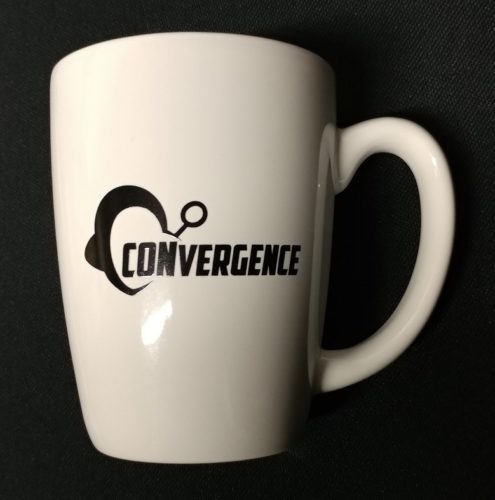 30 hour cost items (AKA Uber Gifts)…
Stadium Blanket/Cushion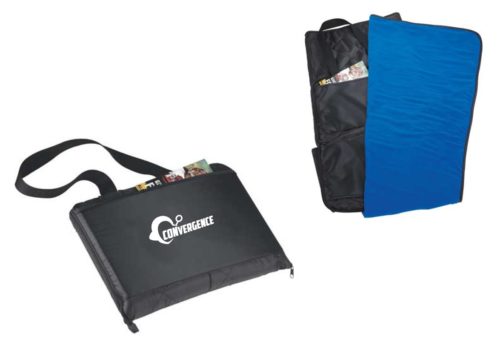 Utility Kit Travel Bag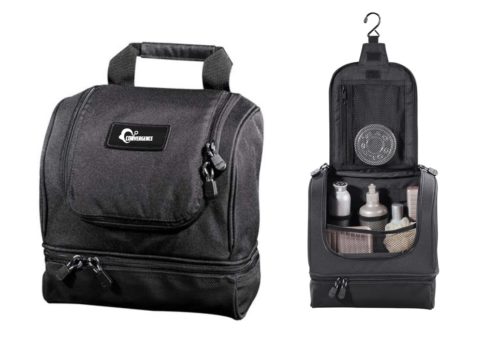 Ready to Volunteer?
Ready to become a CONvergence volunteer? Check out the Volunteer Positions page or contact the Volunteers Department to see what you can do to help!
More CONvergence Swag
Don't forget to check out even more great CONvergence Merchandise available in CONvergence Central!