Parties are a cornerstone of CONvergence culture and open to all registered members of the convention. Who knew you could transform a hotel room into a fallout shelter, a toaster, a zombie bar or the U.S.S. Enterprise? Try a mystical snack, play an alien game, or even enjoy a mercenary beverage! Just show your convention badge as you cross each threshold into a dazzling new world, brought to you by the talent and generosity of our amazing party hosts!
---
CONvergence 2017 Parties
During the convention, the Hotel's 38 poolside cabanas are transformed into incredible themed parties with something for everyone. You must be a registered member of CONvergence to attend CONvergence 2017 parties.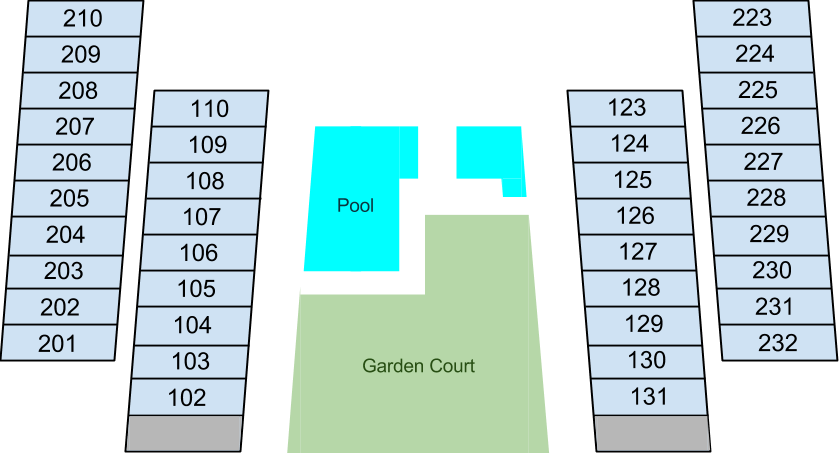 The full list of CONvergence 2017 parties is coming soon!
Party Awards
New for CONvergence 2017, show your appreciation for your favorite CONvergence parties by voting in the CONvergence Party Room Awards!
CONvergence members may vote for:
Best CONvergence 2017 Party
Best CONvergence 2017 Drink
Best Use of CONvergence 2017 Theme (To Infinity & Beyond!)
Voting will open at 7:00pm on Thursday and close at 1:00am Sunday. The ballot box will be located in the ConSuite.
One ballot per badge number. Duplicate ballots and ballots without badge numbers will be ignored. Parties may not offer anything in exchange for a vote.

Party Etiquette
Here are some great tips from Professor Max to make your CONvergence partying fun and rewarding for everyone!
It's polite to leave a tip if you eat or drink anything at a party. Planning to visit a lot of CONvergence parties over the span of the weekend? Come to the convention armed with a stack of $1 bills to tip parties!
Say Hello to everyone in the room! Parties are about meeting people and socializing, so don't be shy! Whether you're hopping from room to room or camped in one party for the night, a friendly greeting is often the start of a great conversation!
Help keep the party area clean! If you see some trash on the floor or abandoned on a table, do the party hosts and the convention a favor by picking it up.
Be mindful of traffic. CONvergence parties can get very busy, so try not to crowd the doors or impede traffic in the hallways. If someone asks for your photo, try to step out of the busy traffic area to take it!
Always be respectful. Whether at a party or throughout the rest of the convention, always be respectful of others. Remember that costumes are not consent for touching, grabbing, or harassment. For more information, please see the CONvergence Harassment Policy.
Thank the party hosts!  CONvergence party hosts put countless hours and resources into throwing an awesome party at CONvergence! If you enjoy their party, make sure to thank them for their efforts!
Host a Party
Got a creative idea for a themed party at CONvergence? To learn how you can host a party of your own at CONvergence 2016, check out the Host a Party page.