CONvergence Mainstage is the place for live musical performances, DJ dances, Opening and Closing ceremonies and other large events. It is located in the Grand Ballroom of the DoubleTree by Hilton, at the top of the escalators.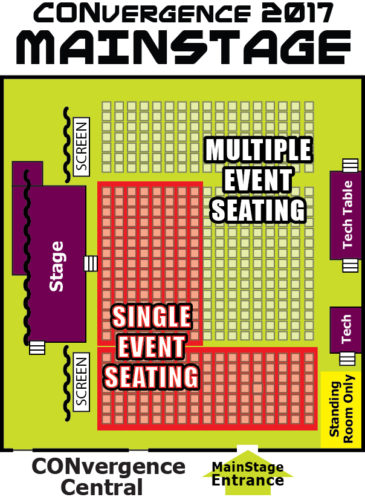 ---
CONvergence Mainstage Events
All CONvergence Mainstage events are listed on the CONvergence Schedule, but you can explore the pages below to find out more information about them.