A variety of DJs spin a wide selection of music for your listening and dancing pleasure. The music usually starts around midnight on Thursday, Friday and Saturday and lasts until the last DJ falls over or the morning programming begins.
---
CONvergence 2017 Dances & Raves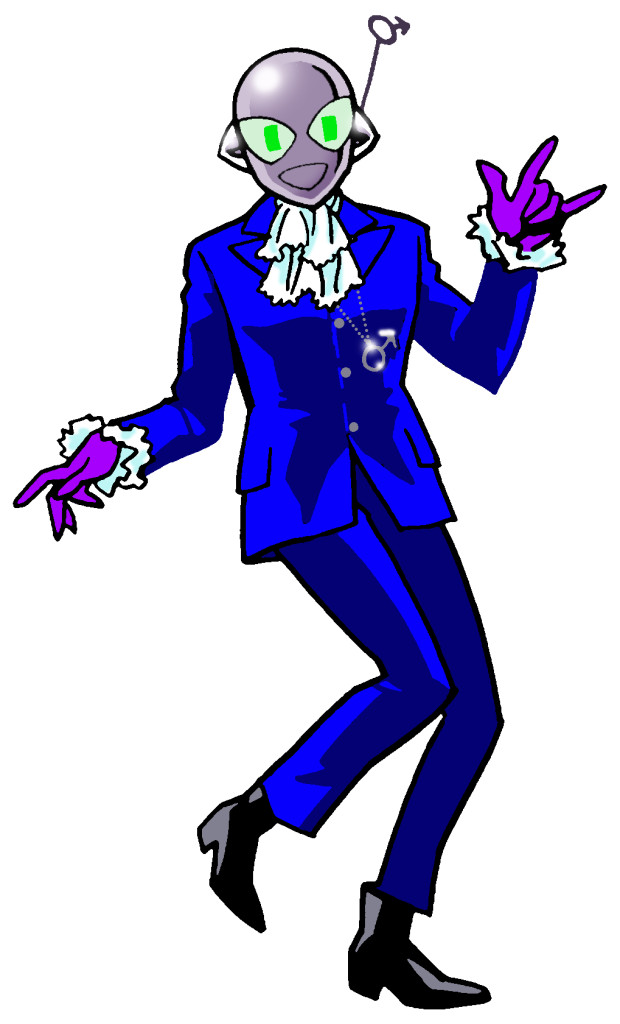 Here is the CONvergence 2017 schedule for Dances & Raves overnight in MainStage.
Thursday
11:59pm – 5:00am Time Travel for the Ages
Our collective of CONvergence DJs jump throughout time to bring you a jumpin' and jivin' night of future retro music, classics, electro swing, remixes, mash-ups, and more!
Friday
11:30pm – 5:30am Exploring the Multiverse
Tonight we offer musical stylings from several dimensions to get your dance, funk, and groove on.
11:30pm – 12:30am DJ Curium's Dance for Peculiar Con-goers
WANTED: Witches, Wizards, Muggles, Tributes, Vampires, Aliens, Monsters and all other Beautiful Creatures. Be our guest as we step through the looking glass to transverse the fantastical world of soundtracks from shows and movies of all our favorite Young Adult books. Music for the young and the young at heart.
12:30am – 1:30am   DJ Kool AkiEM
From underground mixtapes in the early nineties and the various Micranots releases, to 2006's Mixtape Deluxe, DJ Kool Akiem formerly of the Micranots and DJ for MF DOOM has been providing a steady diet of funk to the public for years now.
1:30am – 2:30am   Symone Smash-It
Symone Smash It, the symulated space siren, is a vocalist, producer, and performer with 15+ years of experience in music and stage presence. Along with her producer, Eye Dyed, she's created the electronic space pop album "Symulation;" and is set to claim "the universe" as her stage.
2:30am – 3:30am  DJ Nitrogen
DJ Nitrogen has been a mainstay on the CONvergence main stage for years and has also opened for dozens of national touring acts. Nitrogen is a seven time winner at TwinCitiesNightclubs.com annual Twin Cities Best Club DJ contest and has been a resident at many of the top Twin Cities night clubs for well over a decade and will be playing a mix of many different electronic genres with the sole purpose of getting the room moving.
3:30am – 4:30am Matt MacInnes
Matt MacInnes (aka Machinnes) hails from Sweden and has been a DJ and producer for 20 years. A restrained playing style reveals deep and     melodic tunes that often flow between electro, techno, and house; perfect for getting lost on the dance floor. Previous audiences include North Star Roller Girls, First Avenue, and Soundscene warehouse.
4:30am – 5:30am 
Still awake?  We probably are.  Come ask for some songs and see what we'll play.
Saturday
11:30pm – 6:30am To Infinity Minus One… and Back Again!
This evening's dance starts with our traditional 2-hour celebration of science-fiction and geek-related music in all forms.  Let's explore the reaches of the universe as we groove to the classics and rock out to the latest parodies and tributes.
11:30pm – 1:30am  Sci-fi music "hour"
It used to be an hour.  Really. But we all love geek music and it's fun to dance to, so why not make the most of it?
1:30am – 2:30am  Fenris
A sonic shapeshifter specializing in the manifestation of electronic sounds ranging from electro, techno, ebm, synth and new waves.
2:30am – 3:30am dv8
It should come as little surprise that one of the persons responsible for the wonderful tech behind the CONvergence MainStage is also responsible for some of the most wonderful music.  Get ready to bonuce to some Euro electro, aggro-tech, and everything within that spectrum.
3:30am – 4:30am noise
noise has been a mainstay of music at CONvergence since its inception.  Favoring fast and spooky music, expect dark beats that journey through words of science fiction and fantasy themes. Wearing black-light reactive clothing is highly encouraged.
4:30am – 6:30am  DJs Lost in Space
It's time to find out way back from the brink, and to do so will take the coordinated effort of every one of our performers to navigate back through the chaotic expanse.  We're going to party all the way home (or at least until sunrise) and we'd love you to come along or the ride.
Things To Keep In Mind
MainStage stays open late to give you a place to get your dance on and burn off some extra energy! While we welcome all, here are a few things to keep in mind that will keep everybody's experience spaced out and groovy.
Earplugs are available! The dances can get loud. If you enjoy the atmosphere but are concerned about the volume, please find complimentary earplugs near our main door.
Hydrate! We promise the air conditioning is turned up as high as it will go. Nevertheless, it can get warm quickly if you dance a lot. MainStage is lucky enough to be one of the places that has a water tap, so you shouldn't have to go far to quench your thirst. There are also drinking fountains near the escalators. Remember to keep an eye on and re-use your cup if you can.
Costumes are NOT consent. Make sure to ask before dancing with that awesome Kylo Ren or Leeloo. Remember, some people are more comfortable dancing alone, and that's okay!
Please ask before getting on our stage. We have scheduled dancers and performers that will be on stage from time to time and asking people to move around constantly gets awkward for everybody. If nobody is there, feel free to ask us, but please be respectful if the current performer doesn't want the company.
Please limit requests. Most of our performers work through the year to prepare their sets for CONvergence. If you don't like the music right now, remember that most performers play for no longer than an hour and then something different will happen. If you do like the music, make sure you let that performer know!
Questions & Comments
Have questions or comments about dances and raves at CONvergence? Please contact CONvergence MainStage.