CONvergence Guests of Honor are chosen very carefully. Of course we want our guests to attend panels and share their knowledge and experience with us, but we also try to invite guests whom we genuinely think will enjoy CONvergence and have fun themselves! It's not at all uncommon to see current and past Guests of Honor hanging out with members in room parties, mingling with the crowd, and actively participating in CONvergence culture!
Here you can find out all about the CONvergence 2017 Guests of Honor! Be sure to check out the Also Appearing page for alumni Guests of Honor and other professionals planning to attend CONvergence 2017.
---
Lois McMaster Bujold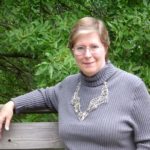 Having won the Hugo Award for Best Novel four times and been nominated ten times, in addition to garnering another Hugo for best novella, three Nebula Awards, three Locus Awards, and many more, Lois McMaster Bujold has been delighting readers with her space opera and fantasy stories and series including The Vorkosigan Saga and Chalion for decades.
Read more about Lois McMaster Bujold…
---
Kristopher Carter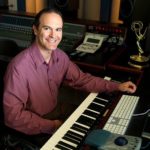 Kristopher Carter began his career as one of the youngest composers to work for Warner Bros, scoring his first episode of Batman: The Animated Series at the age of 22. He received an Emmy Award for Batman Beyond, as well as seven other Emmy nominations and three Annie Award nominations. Along with his collaborators Michael McCuistion and Lolita Ritmanis, Kristopher has created hundreds of hours of music for a variety of different genres, including TV series, independent films, video games and live performance events.
Read more about Kristopher Carter…
---
Norman Cates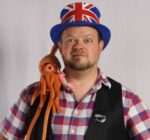 As part of the prosthetics department at Weta, Norman made all of the elf ears, all of the fake noses worn by some of the actors, some of the hobbit feet, and various other prosthetics for Lord of the Rings. After that he joined the Weta digital department, where he helped with the post-production of the whole trilogy. Since then, he's worked on King Kong, Avatar, Man of Steel, Iron Man 3, The Avengers, X-Men: The Last Stand, The Hobbit: The Desolation of Smaug, The Hobbit: The Battle of Five Armies, and many others.
---
Eric Chu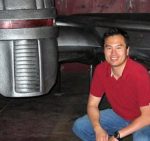 Eric has been in the film and animation business for over 30 years, having worked on Droids, Beetlejuide, Captain Power, and countless others. In 2002 he contributed concept designs for the new Battlestar Galactica where he was responsible for visualizing the look of the new Galactica, the Cylons, Raiders, Basestars, and consequently upset millions of die-hard fans of the original series.
---
Tracee Lee Cocco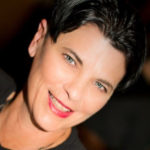 Tracee Lee Cocco is an actress, model, and stuntwoman, most known for her stunt work and various roles as background characters and aliens on the hit television series Star Trek: The Next Generation, Star Trek: Deep Space Nine and Star Trek: Voyager. In addition to having performed stunts in a whopping 103 episodes of Star Trek: The Next Generation, Tracee is best known for her portrayal of Lieutenant Jae, a featured background character in 62 episodes over four seasons of Star Trek: The Next Generation.
Read more about Tracee Lee Cocco…
---
Naomi Kritzer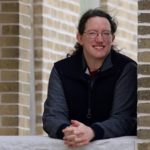 Naomi's numerous short stories have appeared in nearly every science fiction and fantasy magazine, including Asimov's, Analog, The Magazine of Fantasy and Science Fiction, and Clarkesworld. Her short story "Cat Pictures Please", published in Clarkesworld, won a Locus Award and a Hugo Award, and was also nominated for a Nebula Award.
Read more about Naomi Kritzer…
---
Seanan McGuire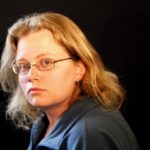 Seanan McGuire is the author of the October Day and InCryptid urban fantasy series—just part of her 28 novel list. She has won 5 Pegasus Awards, entirely on her own merits. At last count she has written: 20 novels under her own name and another 8 under the pen name Mira Grant, 93 works of short fiction, 11 Essays or works of non-fiction, and 9 poems and books of poetry (all together, not 9 of each).
Read more about Seanan McGuire…
---
Jai Nitz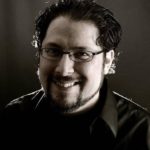 Jai Nitz is a comic book writer for Dark Horse, Marvel, and DC Comics, best known for creating the morally challenged Chicano anti-hero, Chato Santana AKA El Diablo. Now, tied to the Suicide Squad franchise, Jai writes Suicide Squad Most Wanted: El Diablo and other related projects. He has been a comic book fan all of his life.
---
Ian Truitner
I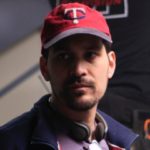 an Truitner is a writer, director, and producer who has brought numerous projects from concept to reality. By applying guerrilla tactics learned as a combat photographer in the U.S. Army and while practicing stage craft at the University of Minnesota to filmmaking, Ian became a prolific creator of numerous award-winning endeavors, including Teleios (2016), W.M.D. (2013), Expecting Love (2009), Cutting Room (2006), and Richard Roe (2001).
---
Saymoukda Vongsay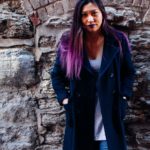 Saymoukda Vongsay is an award-winning Lao American poet, speculative fiction playwright, and experimental cultural producer whose work is focused on creating tools and spaces for the amplification of refugee voices. Her Kung Fu Zombie-verse and other plays have been presented by the Smithsonian Asian Pacific American Center, Theater Mu, and the Consortium of Asian American Theater Artists, and her writings can be found on coffee sleeves, along metro transit lines, and in literary and academic journals and anthologies.
Read more about Saymoukda Vongsay…