CONvergence Guests of Honor are chosen very carefully. Of course we want our guests to attend panels and share their knowledge and experience with us, but we also try to invite guests whom we genuinely think will enjoy CONvergence and have fun themselves! It's not at all uncommon to see current and past Guests of Honor hanging out with members in room parties, mingling with the crowd, and actively participating in CONvergence culture!
Here you can find out all about the CONvergence 2018 Guests of Honor! Be sure to check out the Also Appearing page for alumni Guests of Honor and other professionals planning to attend CONvergence 2018.
---
Eleanor Arnason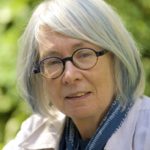 Eleanor Arnason's earliest published story, "A Clear Day in the Motor City", appeared in New Worlds in 1973. Since then, she has published six novels and almost 50 works of shorter fiction. Her story "Dapple" won the Gaylactic Spectrum Award for best short fiction, and other stories of Eleanor's have been finalists for the Nebula, Hugo, World Fantasy, Sturgeon and Sidewise Awards.
Read more about Elenor Arnason…
---
Elizabeth Bear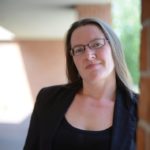 Elizabeth Bear is one of only five writers who have gone on to win multiple Hugo Awards for fiction after winning the John W. Campbell Award for Best New Writer. She is the Hugo, Sturgeon, Locus, and Campbell Award-winning author of nearly 30 novels, most recently The Stone in the Skull, an epic fantasy from Tor. Elizabeth has also written and published and over a hundred short stories.
Read more about Elizabeth Bear…
---
Wesley Chu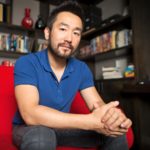 Wesley Chu is an award-winning science fiction author. He has published seven books, and in 2015 won the John W. Campbell Best New Writer Award. His debut novel, The Lives of Tao, earned him the Alex Award by the Young Adult Library Services Association and was selected by Goodreads as a Science Fiction Choice Award Finalist. Wesley's Time Salvager has been optioned to be a movie by Paramount with Michael Bay attached as director.
---
Paul Cornell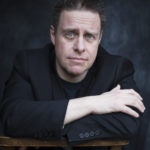 Paul Cornell has written episodes of Elementary, Doctor Who, Primeval, Robin Hood, and many other TV series. He's worked for every major comics publisher, including his creator-owned series Saucer State for IDW; This Damned Band for Dark Horse; and runs on Batman and Robin for DC Comics; and Wolverine and Young Avengers for Marvel Comics.
---
Amal El-Mohtar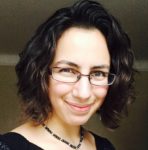 Amal El-Mohtar is an award-winning author, poet, and critic. She has written stories about djinn, iron shoes, glass hills, bird women, book women, the Arabic alphabet, singing fish, Damascene dream-crafters, sentient diamond oceans and pockets that are bigger on the inside. Her short fiction has won the Nebula and Locus Awards, and been shortlisted for the Hugo, World Fantasy, Sturgeon, Aurora, and Eugie Foster Awards.
Read more about Amal El-Mohtar…
---
Lee Harris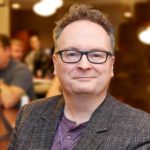 Lee Harris is the senior editor at Tor.com Publishing, where he edits science fiction and fantasy novels and novellas. Books he has edited have won numerous awards, including Hugos, Nebulas, Locus, Arthur C Clarke, Alex, Kitschie, and Philip K Dick Awards. Lee is also the only British editor to have ever been nominated for a Hugo; he suspects someone, somewhere made a mistake, but he's hanging onto the pin, anyway!
---
Kelly McCullough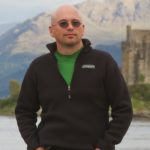 Kelly McCullough writes fantasy, science fiction, and books for younger readers. He is best known for his novels, with more than a dozen in print or forthcoming at the moment, including eleven ACE/PRH fantasy releases in the WebMage and Fallen Blade series and his middle grade work from Macmillan's Feiwel and Friends, including School for Sidekicks; the forthcoming Magic, Madness and Mischief; and its sequel Spirits, Spells, and Snark.
Read more about Kelly McCullough…
---
Mary Jo Pehl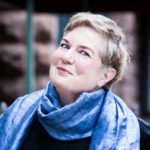 Mary Jo Pehl is a writer on the television show Mystery Science Theater 3000, and was featured on air as the beloved arch-nemesis Pearl Forrester. She has toured the country with Cinematic Titanic, the live version of Mystery Science Theater 3000, and currently co-stars with Bridget Nelson on RiffTrax. Mary Jo is featured in the second season of Hidden America with Jonah Ray on SeeSo and has appeared in Maria Bamford's Lady Dynamite.
---
Victor Raymond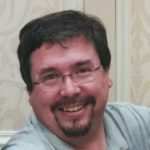 Victor J. Raymond, PhD, is a sociologist, gamer, writer and longtime political activist. In 2008, he worked to start the Tekumel Foundation, dedicated to preserving and promoting Prof. M.A.R. Barker's creative legacy, the fantasy world of Tekumel. Victor was a founding member of the Carl Brandon Society in 1999, an organization dedicated to increasing racial and ethnic diversity in the production of and audience for speculative fiction.
Read more about Victor Raymond…
---
Marina Sirtis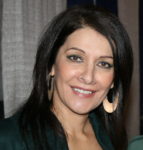 British actress Marina Sirtis was the voice of Demona on 27 episodes of Disney's Gargoyles, as well as The Goliath Chronicles. Marina is probably best known for her role as Counselor Deanna Troi on Star Trek: The Next Generation and has made guest appearances as Troi on several of the other Star Trek series, as well as Family Guy. She also voiced Deanna Troi in several Star Trek video games.
Read more about Marina Sirtis…
---
Lisa Snellings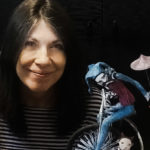 People often say that artist Lisa Snellings' work defies classification. It utilizes a wide variety of materials and techniques, mixing two and three dimensions, kinetics, and writings. Over the years, stories based on her work have been written by the likes of Larry Niven, Neil Gaiman, Peter S. Beagle, and Gene Wolfe. Some of those works employed her two-inch-tall Poppets, which, on their own, are now collected all over the world.
Read more about Lisa Snellings…
---
Melinda Snodgrass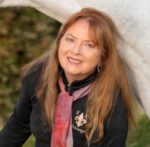 Melinda M. Snodgrass is a recovered lawyer, a screenwriter, and novelist. She wrote several episodes of Star Trek: The Next Generation while serving as the series' story editor during its second and third seasons. Melinda also co-edits and writes for the Wild Cards book series with George R.R. Martin, and is the executive producer on the upcoming Wild Cards TV series.
Read more about Melinda Snodgrass…
---
Vincent Truitner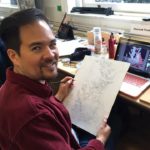 Vincent Truitner is an artist and digital character animator whose work appears in over 20 feature films, from the 1999 animated classic The Iron Giant to 2017's Spider-Man: Homecoming. He has been part of two Academy Award-winning visual effects crews and has worked at nearly every major visual effects studio, from Industrial Light & Magic and Sony Imageworks to Double Negative and Digital Domain.
Read more about Vincent Truitner…
---
Greg Weisman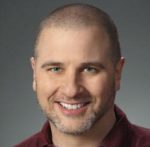 Greg Weisman is best known as the co-creator and producer of Disney: Gargoyles. He also produced the first season of Max Steel; the second season of W.I.T.C.H; wrote, story edited, and voice acted for Sony's The Spectacular Spider-Man; wrote and Executive Producer on the first season of Star Wars Rebels; and produced, story edited, wrote, and voice acted on the Emmy-winning Warner Bros./Cartoon Network series, Young Justice.
---
Michael "Knightmage" Wilson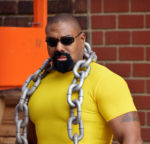 Michael "Knightmage" Wilson is an international cosplay entertainer, philanthropist, and stuntman. He began cosplaying in 2012, drawing from a life-long love for comics and video games, and has since created over 100 costumes, many of his works having been praised and displayed in print and online. Michael has received the Presidential Volunteers Award from President Barack Obama and the White House for his cosplay charity work.
Read more about Michael "Knightmage" Wilson…
---
Ytasha Womack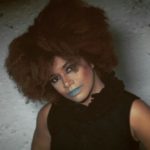 Ytasha L. Womack is an award-winning author, filmmaker, independent scholar, and dancer. She is an expert on Afrofuturism and its applications, frequently lecturing on the subject across the world. Her books include Afrofuturism: The World of Black Sci Fi & Fantasy Culture, the sci-fi novel Rayla 2212, Post Black, and Beats Rhymes and Life: What We Love & Hate About Hip Hop.
Read more about Ytasha Womack…
---
More CONvergence 2018 Guests of Honor coming soon!