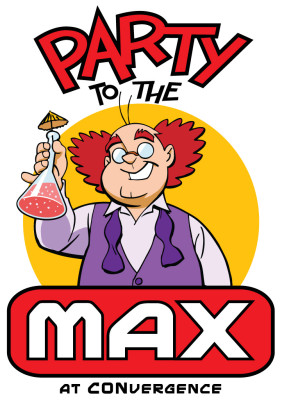 Parties are a cornerstone of CONvergence culture, and, like everything else at CONvergence, are hosted and organized completely by volunteers! Every year, a veritable army of dedicated individuals and groups converge upon the poolside area and 4th floor to give their time, energy and resources in hopes of dazzling us with some of the most creative parties ever seen.
So you and your friends have a GREAT idea for a CONvergence 2015: DoublePlusGood party? Maybe you'd like to create your own little hotel room dystopia, or publicize your project, business, group, or club among the CONvergence community? Good news! There's still time to apply to host a party in one of the cabana rooms around the garden court at CONvergence 2015!
Submit your application to host a party at CONvergence 2015 by Saturday, April 18, 2015!
Got questions or comments about throwing a party at CONvergence 2015? Click here to contact the CONvergence Parties department.