Amal El-Mohtar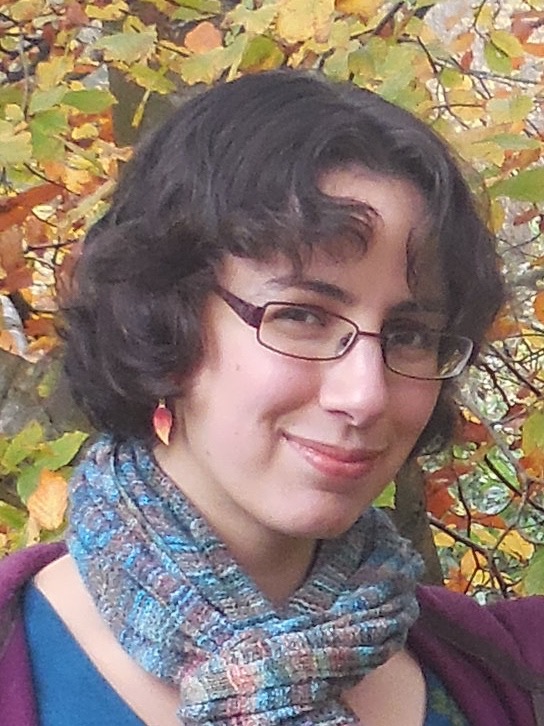 Amal El-Mohtar is an award-winning author, poet, editor, and critic. She has written stories about "maps, bird women, book women, the Arabic alphabet, singing fish, Damascene dream-crafters, sentient diamond oceans and pockets that are bigger on the inside. "
Her short fiction story "The Truth About Owls" received the Locus Award in 2015, and her story "The Green Book" was nominated for the Nebula Award in 2011. Her fiction has appeared most recently in Lightspeed, Strange Horizons, Uncanny Magazine, and Kaleidoscope: Diverse YA Science Fiction and Fantasy Stories.
Amal is the author of The Honey Month, a collection of poetry and prose written to the taste of twenty-eight different kinds of honey. Her poetry has won the Rhysling Award three times. She also received the Richard Jefferies Poetry Prize in 2012 for her poem, "Phase Shifting".
On top of all of this, Amal is a founding member of the Banjo Apocalypse Crinoline Troubadours, an international performance collective of writers, performers, and musicians. She is also a contributor to Down and Safe: A Blake's 7 Podcast, editor of Goblin Fruit, a quarterly journal of fantastical poetry, and a life-long fan of Doctor Who.
As a critic, Amal is a contributor to NPR Books, Tor.Com, Lightspeed magazine, and the LA Times.
In her (few) hours of rest she drinks tea, lifts weights, plays the harp, and writes letters to her friends by hand. She and her husband divide their time (and hearts) between Ottawa and Glasgow.
To learn more about Amal El-Mohtar, check out her website, www.amalelmohtar.com. You can also find Amal on Twitter as @tithenai, where she is very often silly.
---
Amy Shira Teitel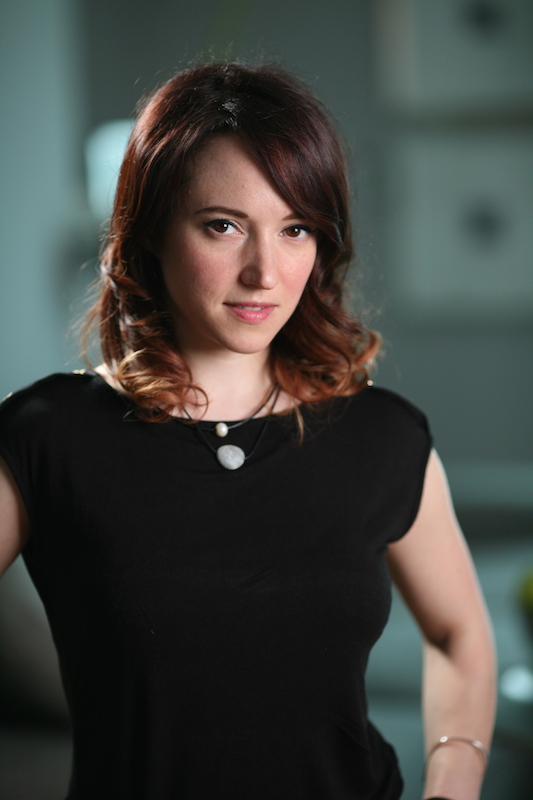 Amy Shira Teitel started her blog all about early spaceflight and the space race, Vintage Space, in 2010. Her posts were quickly picked up for syndication by other space-focused websites, and moved to Popular Science in 2013. She's followed this "self guided path" (as she calls it) successfully ever since.
As of 2016, Amy is the author of a new book, Breaking the Chains of Gravity, which is all about pre-NASA space flight and the creation of NASA. Amy has also written about space science and technology for more than a dozen online and print publications including Discovery News Space, Al-Jazeera, The Guardian, and Universe Today.
Amy's fascination with space began when she was seven years old and did a project on the planet Venus for her second grade class. It wasn't until college that she realized History of Science and Technology was a legitimate discipline. Her life's work was set right then and ever since she's been finding ways to share the fascinating stories of humankind's forays into space.
In addition to her writing, Amy runs a thriving YouTube channel (also called Vintage Space), and has appeared on the Discovery channel, the Military channel, SyFy, and the Science channel. She is currently a host on DNews, Discovery Channel's online daily science news show.
While she began her academic and professional career focusing on the history of space travel, Amy does not limit her activities to the past. In fact, she has recently joined the New Horizons team as an embedded journalist, bringing the excitement of humanity's first mission to Pluto to the space-loving public!
A Toronto native, Amy and her cat Pete (named for Apollo 12 Astronaut Pete Conrad) live in Los Angeles, where she says the locals still make fun of the way she says "about."
Learn more about Amy Shira Teitel at her website, www.AmyShiraTeitel.com, and follow her on twitter as @astVintageSpace.
---
Cam Banks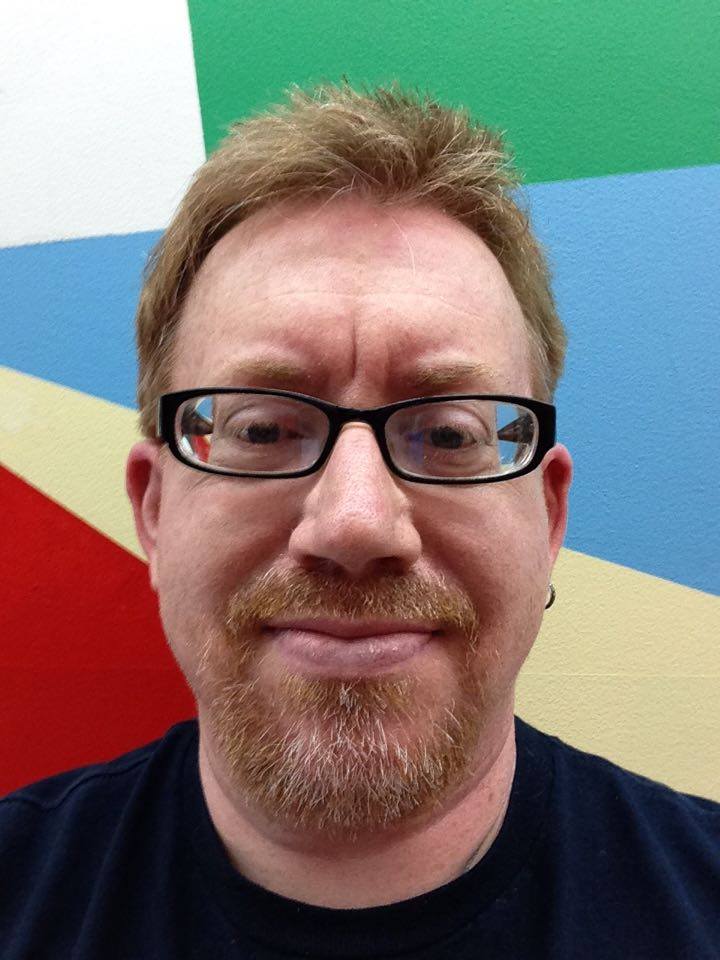 Cam Banks is a game designer who spent the last decade working for Margaret Weis Productions helping to create, develop, and produce over fifty roleplaying games and sourcebooks. He led the development of the Smallville Roleplaying Game, Leverage: The Roleplaying Game, and Marvel Heroic Roleplaying, as well as the 2009 Origins Award-winning Big Damn Heroes supplement for the Serenity Role Playing Game and the Supernatural: Guide To The Hunted supplement for the Supernatural Role Playing Game.  Cam's work received two more Origins Awards in 2011, and two ENies in 2012, claiming Best Roleplaying Game for Marvel Heroic Roleplaying  and Best Roleplaying Supplement for Marvel Heroic Roleplaying Civil War Event Book Essentials Edition.
Cam is also well known for his work on the Dragonlance setting, having authored Dragons of Krynn in 2006 and Bestiary of Krynn (revised) in 2007, as well as having co-authored Key of Destiny in 2004, Spectre of Sorrows in 2005 and Price of Courage in 2006. He has contributed to numerous other Dragonlance books as a developer, managing editor, and consultant.
Recently, Cam was developer on Robin Laws' Feng Shui 2 and on Greg Stolze's Unknown Armies 3 for Atlas Games, and co-designed Demon Hunters: A Comedy of Terrors for Dead Gentlemen Productions. He also co-wrote a RPG supplement for Modiphius' Thunderbirds board game, in addition to earning credit as a writer on the Out of the Abyss adventure for Dungeons & Dragons and for God's Own Country, a Geist setting in 1950's New Zealand, part of the Dark Eras anthology for Onyx Path.
He was born and spent the first half of his life in the antipodean paradise of New Zealand, a nation whose geography doubles for such fictional landscapes as Mythic Greece and Middle Earth. Despite his uneventful education in history, philosophy, and psychology at NZ's Waikato University, Cam soon learned his true passion was in playing games and making things up. Forsaking his homeland, he emigrated to the USA to marry his soul mate.
Cam currently lives in Saint Paul, MN with his wife, Jess, and two sons, where they are involved with social and community activism, gaming of all kinds, and taking on life one day at a time as a family.
Learn more about Cam Banks on his Google+ page, +CamBanks. You can also follow him on Twitter as @boymonster.
---
Christopher Jones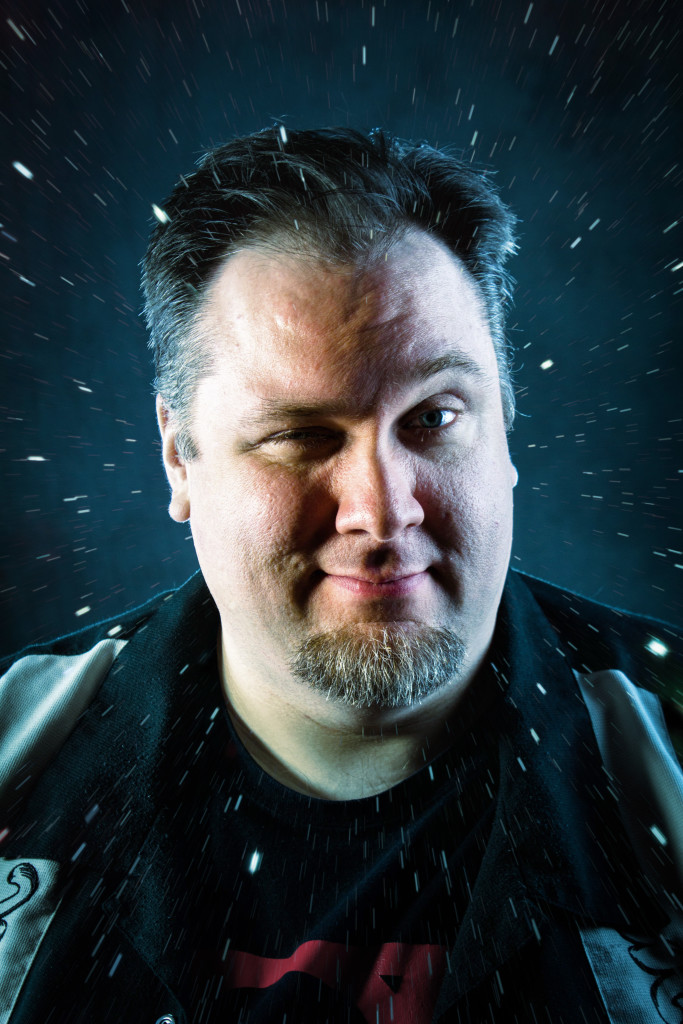 Christopher Jones is a Minnesota-based professional illustrator and comic book artist, having worked for comic book publishers including DC, Marvel, Slave Labor Graphics, Image, Malibu, Caliber, and more. He has drawn everything from teenage superheroes to the official comic book adaptation of Re-Animator.
Christopher was the regular series artist on DC Comics' Young Justice, based on the popular Cartoon Network animated TV series and written by series producer and co-creator Greg Weisman. Christopher penciled and inked both stories and covers for the Young Justice comic title. During the same period, Christopher was also contributing stories and covers to Marvel's Avengers: Earth's Mightiest Heroes, based on that popular animated TV series, many of which were written by series producer and head-writer Christopher Yost.
Christopher has provided art for a number of animation-based comic book properties over the years, including his run as penciller on The Batman Strikes, drawing 46 out of the 50 issues in the series' run. Christopher also contributed stories to Justice League Adventures and Marvel Superhero Squad, and even created cover parodies that were used as title cards for episodes of theMarvel Superhero Squad TV show.
Other work Christopher has done for DC Comics includes contributions to Batman '66, Batman & Robin, Day of Judgment, and the cult series Young Heroes in Love. He has also done extensive work for DC's Licensing department, providing everything from promotional artwork to character turns for action figure design, in styles ranging from a mainstream superhero style to matching the animation style of several different TV shows.
In 1998, Christopher Jones was one of the co-founders of CONvergence, and is the creator of Connie, Connie Mark 2, and Professor Max. Christopher served as CONvergence's Director of Publications for the first 14 years of the convention's life, and has produced a wealth of artwork for organization since its inception.
A die-hard Doctor Who fan, Christopher has become known in Doctor Who fandom for his fan art, prints, and enthusiasm to discuss Doctor Who for hours on end, fueled only by diet Coke.
Christopher has been invited to speak about comics and comic book artwork at schools and libraries and as a guest at conventions across North America. He currently resides in the Twin Cities area of Minnesota, where he is surrounded by talented friends who seduce him into more projects he doesn't have time for.
Christopher is currently working on a sci-fi/fantasy graphic novel entitled Also Known As with New York Times Bestselling author Tony Lee.
You can learn more about Christopher Jones on his website, www.ChristopherJonesArt.com, follow him on twitter as @ChrisJonesArt, or head over and like his Facebook Page, Christopher Jones Comic Art.
---
Daren Dochterman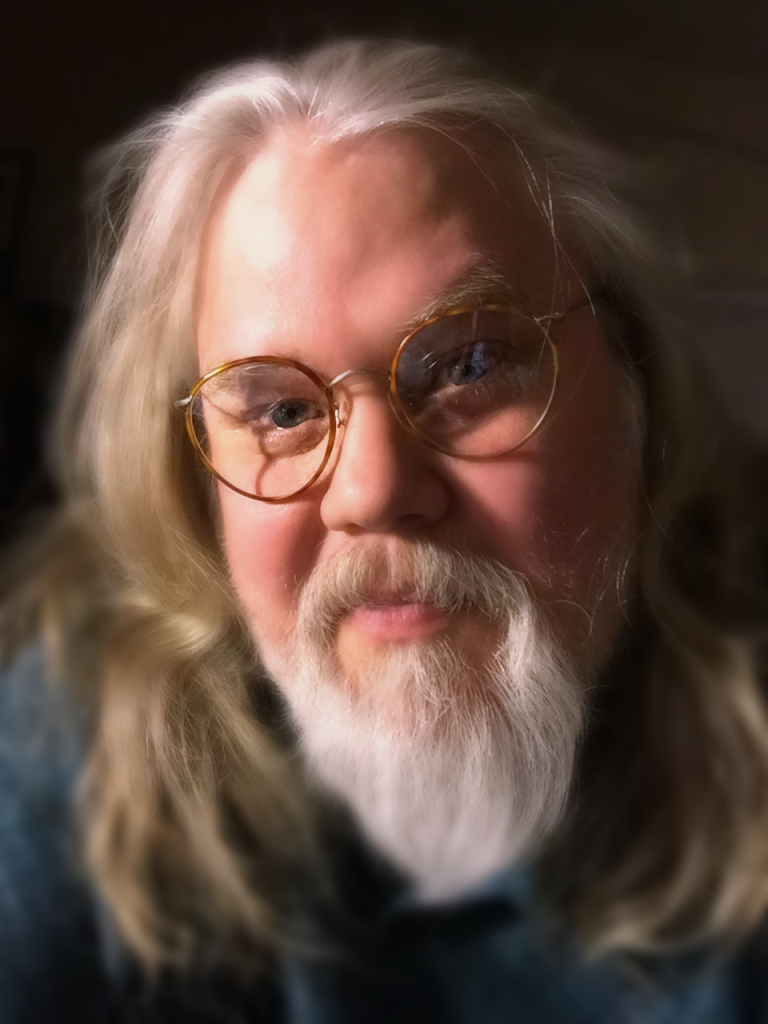 Daren R. Dochterman has been working as a designer and artist in the motion picture industry for nearly 30 years. His career in art departments on over 75 feature film projects started with his first movie job, The Abyss, when he was 20 years old.
Since then, he has been a Concept Designer on many high-profile feature films including Master and Commander: The Far Side of the World, Addams Family Values, The Flintstones in Viva Rock Vegas, The Grinch, The Chronicles of Riddick, Exorcist III, and Honey, I Blew Up The Kid. Most recently Daren did design work for Independence Day: Resurgence, Star Trek: Beyond, and Batman v. Superman: Dawn of Justice. He also worked for two and a half years as Lead 3D Designer on Steven Spielberg's as yet unproduced "Robopocalypse."
In the Visual Effects world, Daren has been a storyboard artist and visual effects artist working with the "boutique" VFX Company, Moving Target, in Los Angeles. During his tenure with Moving Target, he contributed matte shots and visual effects shots on several films, including The Company Men, Love and Other Drugs, Get the Gringo, August: Osage County, and Pawn Sacrifice.
Daren is widely known for his work as the visual effects supervisor for Robert Wise on the Director's Edition of Star Trek: The Motion Picture in 2001. He spent five years as the co-host of Talk Trek and Beyond, a nationally syndicated cable radio call-in show, which featured celebrity guests and behind the scenes folks involved in the Star Trek series. He is also probably the only person in the world who does a (very convincing) Gene Roddenberry impersonation.
Finally, he believes strongly in passing on his knowledge to the next generation of budding movie creatives. He has spent the last five years as an adjunct professor in the Entertainment Design department at Art Center College of Design in Pasadena, CA, teaching Architectural Interior Concept design and 3D modeling.
Daren is returning to CONvergence in 2016 for his third appearance as a Guest of Honor. An avid fan of movies and all things of that ilk, Daren lives in Los Angeles and considers himself very lucky to have worked on a lot of great movies… (And a bunch of dumb ones too, but who's counting?)
Learn more about Daren Dochterman by visiting his website, www.darendoc.com, and following him on Twitter as @darendoc.
---
Greg Weisman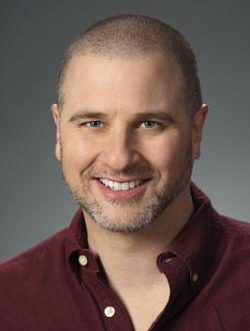 Greg Weisman has been a storyteller all his life. His first professional work was as an Associate Editor and Freelance Writer for DC Comics, where he worked on the Captain Atom title, among others.
Greg worked at Walt Disney Television Animation from 1989 through 1996. In 1991, Greg and his team created and developed a new series for Disney: Gargoyles. Greg left his position as an executive to become the Supervising Producer and Supervising Story Editor of the first 66 episodes of that series. In 1996, Greg left Disney for DreamWorks Television Animation, where he also developed numerous projects.
In October of 1998, Greg left DreamWorks to become a full-time freelance writer, story editor, producer, voice director, and voice actor. He produced the first season of Max Steel, the second season of W.I.T.C.H. and, wrote, story edited, and voice acted for Sony's The Spectacular Spider-Man. He then moved over to Warner Bros., where he wrote the Green Arrow direct-to-DVD short for DC Showcase and produced, story edited, wrote, and voice acted on the Emmy-winning Warner Bros./Cartoon Network series, Young Justice.
Recently, Greg was a writer and Executive Producer on the first season of Star Wars Rebels for Lucasfilm and Disney. Lately he has been lending his talents to Nick Jr.
Greg still writes more than animation. He wrote the companion Young Justice monthly comic book (illustrated by CONvergence 2016 Guest of Honor Christopher Jones) for DC Comics and issue #622 of The Amazing Spider-Man for Marvel. He also wrote the Gargoyles and Gargoyles: Bad Guys comic books for SLG Publishing. Most recently, he wrote Star Wars: Kanan and Starbrand & Nightmask for Marvel.
Greg has completed the first two books in his young adult supernatural adventure series, Rain of the Ghosts, and Spirits of Ash and Foam, and has produced an unabridged full-cast AudioPlay version of Rain of the Ghosts.
Greg is happily married to his wonderful wife Beth and has two incredibly amazing kids. (Plus a dog and a cat.)
You can learn more about Greg Weisman on his website, Ask Greg, follow him on twitter as @Greg_Weisman, or head over and like his Facebook page.
Greg Weisman's 2016 CONvergence Fan-Featured Guest appearance made possible by Hal Bichel, Christopher Jones, and "We Need Season 3."
---
Joseph Scrimshaw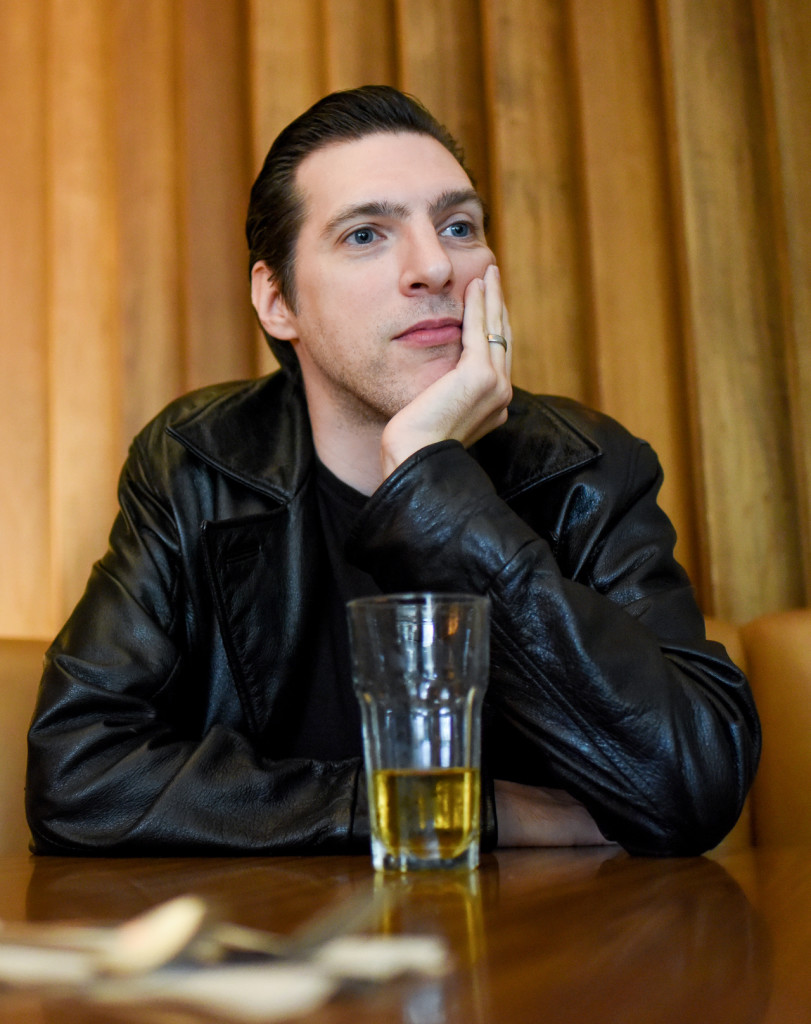 Joseph Scrimshaw is a comedian and writer originally from Minnesota and now based in Los Angeles. His plays, Adventures in Mating, An Inconvenient Squirrel, The Worst Show in the Fringe, and My Monster (written with Bill Corbett) have been performed all over the United States, the United Kingdom, Peru, and even Bulgaria.
Joseph is currently a contributing writer for the movie riffing site RiffTrax. His past writing credits include the radio show Wits, where he wrote sketches for Paul F. Tompkins, Dave Foley, Neil Gaiman, and many other talented performers, and a book of essays and jokes about geek culture called Comedy of Doom.
As a performer, Joseph has appeared at many festivals and conventions across the country including SF SketchFest, Chicago Improv Festival, Dragon Con, Gallifrey One, and Wil Wheaton and Adam Savage's w00tstock. He headlined on the Jonathan Coulton Cruise, The Doubleclicks' #NerdNightOut tours, and has appeared on Geek & Sundry's TableTop.
In addition to his writing and performance credits, Joseph has released multiple comedy albums including 2015's Rebel Scum (recorded at CONvergence) and 2013's Flaw Fest. John Hodgman said of the album, "I am glad Joseph Scrimshaw has the power of thought and audible speech, or else this very funny album would not exist."
As a podcaster, Joseph often guests on popular podcasts such as The Dork Forest, Star Wars Minute, Jordan Jesse Go, Getting On With James Urbaniak, Nerdist's Competitive Erotic fan Fiction, and more. Joseph's own podcast Obsessed is part of the Feral Audio podcast network and has been listed as a Staff Favorite in comedy on iTunes. Recently, Joseph launched the Star Wars podcast, Force Center, with Screen Junkies' producer, Ken Napzok.
Joseph is also very active on Twitter. His tweets have appeared on wired.com, mashable.com, themarysue.com, hollywoodreporter.com, Huffington Post, Time Out LA, Yahoo! News, The Washington Post, and more. Joseph has won @midnight's Tweet of the Day competition on Comedy Central three times.
A regular at CONvergence since the convention began, Joseph has made a habit of lending his talents on many panels, as a performer for Opening and Closing ceremonies, and co-creating sketch shows for the CONvergence Masquerade half-time show. His incredibly funny stand-up comedy act is a regular feature on CONvergence Mainstage.
You can follow Joseph's adventures on twitter, @JosephScrimshaw, and at his website, www.josephscrimshaw.com.
---
Khary Payton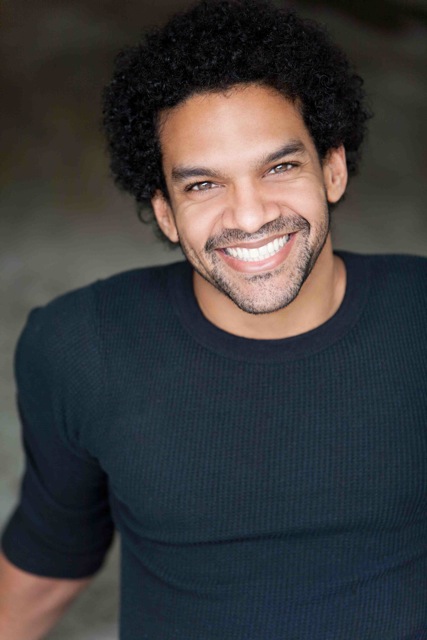 Khary Payton is a Los Angeles-based actor and producer. His voice is recognizable from the wealth of animated characters he has played, including Cyborg from Teen Titans, New Teen Titans, and Teen Titans Go!, Aqualad from Young Justice, Grimlock from Transformers: Robots in Disguise, and many more.
Born in Augusta, GA, Khary headed West to Southern Methodist University in Dallas to study acting. Upon graduating, he began an illustrious theatrical career in Texas. A few years later, an LA Casting Director recommended that he make the move all the way West. Khary packed his car and was off to Hollywood and success.
Khary started his career starring in the features Dracula II: The Ascension and Hellraiser: Hellworld for Dimension. He then moved on to lighter, comedic fare with C. Jay Cox's Latter Days, the comedy, National Lampoons: The Legend of Awesomest Maximux, and festival favorite, Ping Pong Playa from Academy Award winning Director Jessica Yu.
In 2012, Khary was honored with the Best Actor award at the IFS Film Festival and at the Boston Science Fiction Film Festival for his performance of Michael Forrest in the acclaimed independent Sci-Fi feature, Astronaut: The Last Push. The film has been soaring through Film Festivals from LA to London, sweeping numerous awards along the way.
Khary has numerous pilots and guest star roles for NBC, ABC, FOX, CBS, FX, and USA under his belt, including Criminal Minds, Fairly Legal, and Body of Proof to comedies such as How I Met Your Mother and I'm In The Band.
Along with his more famous voice acting roles listed above, Khary has also voiced numerous video game characters, including Drebin in Metal Gear Solid, Blade in Marvel: Ultimate Alliance, Spiderman: Friend or Foe and others, Nick Fury in X-Men Legends II: Rise of the Apocalypse, Solarii in Tomb Raider, Knox in Call of Duty: Advanced Warfare, and many more. If you've played video games in the last 10 years, there's a good chance that Khary's voice has accompanied your adventures somewhere along the way.
His other cartoon and animated series credits include the role of Hex in the Ben 10 series, Ripcord and Wallace Weems in G.I. Joe: Renegades and Maurice in Code Name: Kids Next Door, to name a few. He is currently voicing Rafiki in the new Lion King animated series, The Lion Guard.
You can learn more about Khary Payton by visiting his IMDB page, and by following @kharypayton on Twitter.
---
Mark Oshiro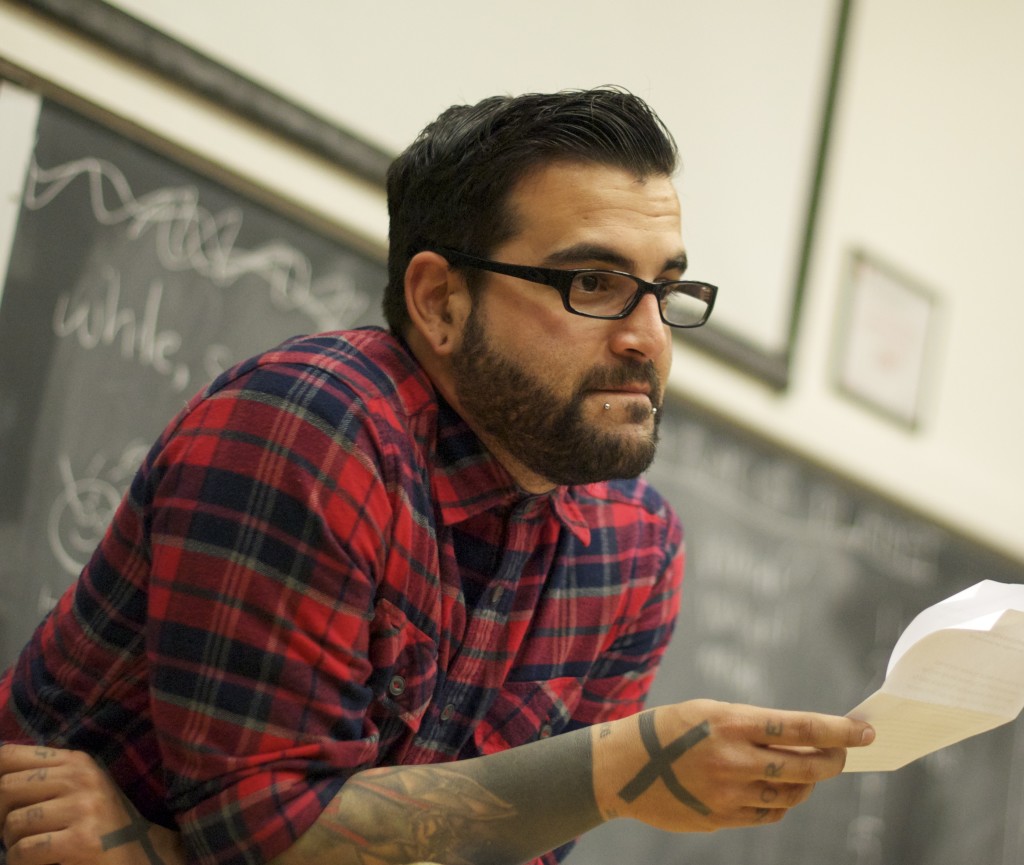 What if you could re-live the experience of reading a book or watching a show for the first time?
Since 2009, Mark Oshiro has been exploring to the emotional journey one takes when entering a fictional world for the first time. He mixes textual analysis, confessional blogging, and humor to analyze fiction that usually makes him cry and yell on camera.
Why does this matter? Because it provides people a space to enjoy the experience of reading a book but also to talk about everything it brings up. That's exactly why Mark delves into this material on a daily basis via his websites, Mark Reads and Mark Watches (otherwise known as the "Mark Does Stuff Universe".) Here he chronicles his unspoiled journey through various television and book series, analyzing the content and experiences as he goes.
Mark says, "The thing I hear the most is that it's so awesome because you get a new appreciation for it. You'll never get the original appreciation, because we can't go back, but you get layers. The same thing will mean 30 different things to 30 different people." (via dailydot.com)
All of this earned Mark a Hugo nomination in the Fan Writer category in both 2013 and 2014, and he has no plans on stopping. Mark has published several books and video series chronicling his reading and watching journeys.
Mark was also the nonfiction editor of Queers Destroy Science Fiction! and will be the co-editor of Speculative Fiction 2015. His first novel, a YA sci-fi book set in a pre-dystopian world, is nearly done, and his life goal is to pet every dog in the world.
To learn more about Mark Oshiro, check out his review projects at www.MarkReads.net and www.MarkWatches.net. You can also follow Mark on Twitter as @MarkDoesStuff.
---
Ytasha Womack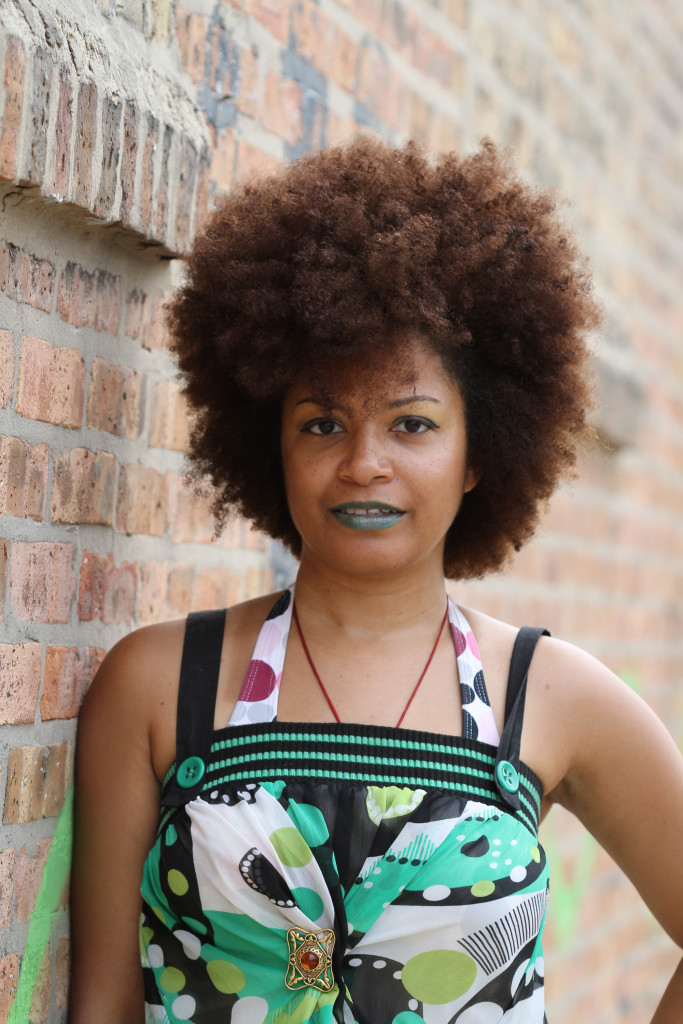 Ytasha L. Womack is an award-winning author, director, and dancer based in Chicago, IL. Her books include the sci-fi novel Rayla 2212, Post Black, and Beats Rhymes and Life: What We Love & Hate About Hip Hop. Her acclaimed primer to the music, literature, and art of the Afrofuturist community, Afrofuturism: The World of Black Sci-Fi & Fantasy Culture, is a 2014 Locus Awards Nonfiction Finalist.
She is a frequent lecturer on Afrofuturism at comic cons and cultural events. Her works have inspired conferences including Duke University's Race in Space Conference and Vanderbilt's Afrofuturism & Religion Conference. She recently gave the keynote address at the Afrofuturism Conference at The New School in New York City.
Ytasha began her career as a journalist covering arts, entertainment and business. She is currently editor-at-large for NV Magazine, a New York based business publication. She is a former editor-at-large for Upscale Magazine and former columnist for the The Chicago Defender. Her works have appeared in The Huffington Post, VIBE, Essence, The Chicago Tribune, and more.
The Chicago Tribune identified Ytasha as one of their 5 "Filmmakers to Watch" in 2006. Ytasha's film works include Love Shorts, The Engagement, and Tupac: Before I Wake. Love Shorts, a film chronicling 8 relationships, was released in 2004 and was featured in an 8-city tour that included the American Black Film Festival and the Black Harvest Festival of Film and Video. The Engagement (formerly My Phamily BBQ 2) was nominated for Best Film and Best Actress at the ABFF.  Her latest foray to the screen, an Afrofuturist science fiction feature film titled Bar Star City, is in preproduction. "A goddess, a war veteran, and the captain of a spaceship meet in a bar… " Bar Star City follows a Southside Chicago bar owner who discovers his bar is a portal to other worlds.
Ytasha currently helms Afrofuturism849, a Chicago-based group that provides workshops and events for the Afrofuturist community. The group recently curated Black Future Month, a film showcase highlighting speculative and science fiction works in February 2015.
A trained dancer, Ytasha is accomplished in the study of modern, tap, African, and Latin dance. She teaches both children and adults with the Beverly Arts Center's outreach and after school programs. She was a dance instructor with the K.L.E.O Community Center and choreographed for numerous youth groups and is a house music dancer.
Learn more about Ytasha Womack at her website, www.iafrofuturism.com. You can also follow her on Twitter as @ytashawomack.