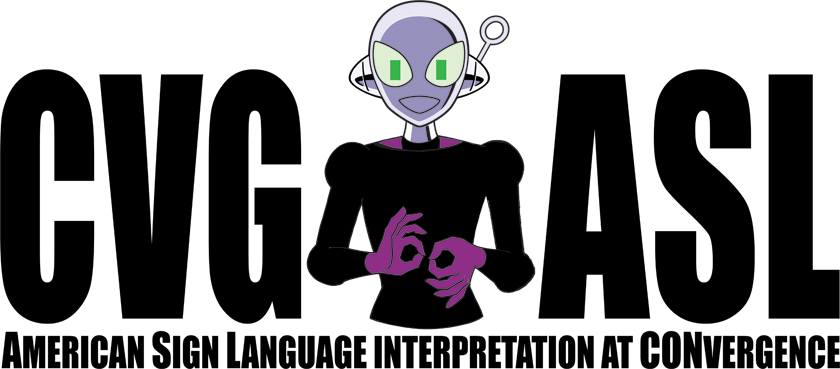 ---
Request an ASL Interpreter
CONvergence is proud to offer free American Sign Language interpretation services, and welcome Deaf/Hard-of-Hearing fans to join us in our celebration of science fiction and fantasy.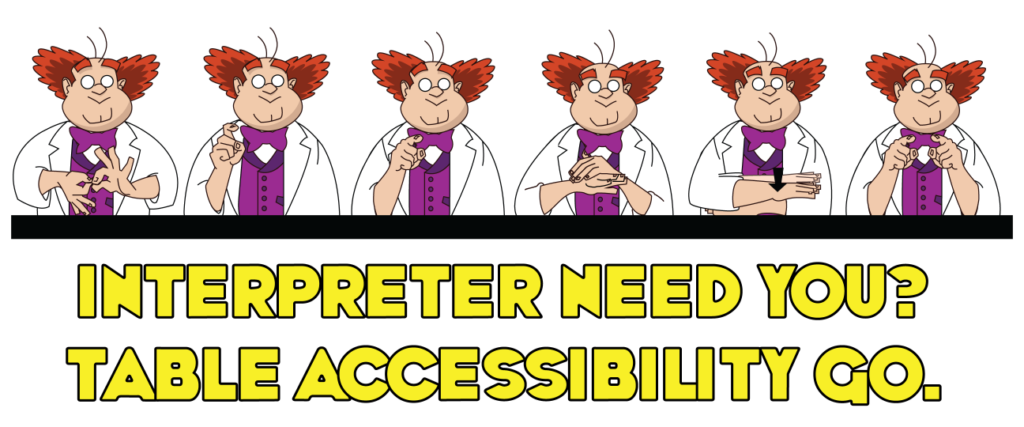 If you would like ASL interpreting services during CONvergence, please contact the ASL team or visit The Accessibility Table during the convention.
Around the Convention
During CONvergence you will see interpreters at the front of some events and panels. If they ask for space in the front row, please respect such requests. You should also feel free to call on them if you need a hand (or two) to chat with a deaf/HH fan.
Please join us in welcoming our deaf/HH fans and interpreters. And remember, if an interpreter is not available, other communication options are available, including writing a note!