Wesley Chu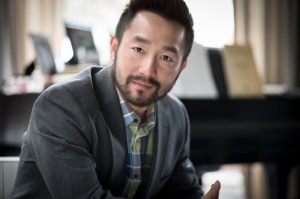 Wesley Chu's best friend is Michael Jordan, assuming that "best friend" status is earned by a shared television commercial. If not, then his best friend is his dog, Eva, whom he can often be seen riding like a trusty steed through the windy streets of Chicago.
In 2014, Wesley Chu was shortlisted for the John W. Campbell Best New Writer Award. Chu's debut novel, The Lives of Tao, earned him a Young Adult Library Services Association Alex Award and a Science Fiction Goodreads Choice Award Finalist slot. The book's sequel, The Deaths of Tao, continues the story of secret agent Roen Tan and his sarcastic, telepathically-bonded alien, Tao.
Chu has two books scheduled for 2015. The last book in Chu's Tao trilogy, The Rebirths of Tao, is coming out April 7th, 2015. Time Salvager, featuring an energy-stealing time traveler with addiction issues, is slated for July 7th, 2015.
You can learn more about Wesley Chu at his website, www.chuforthought.com, and follow him on Twitter at @wes_chu.
---
Nicole Dubuc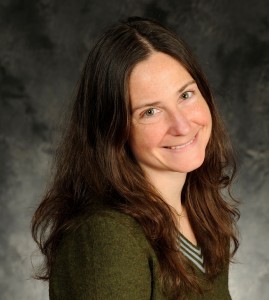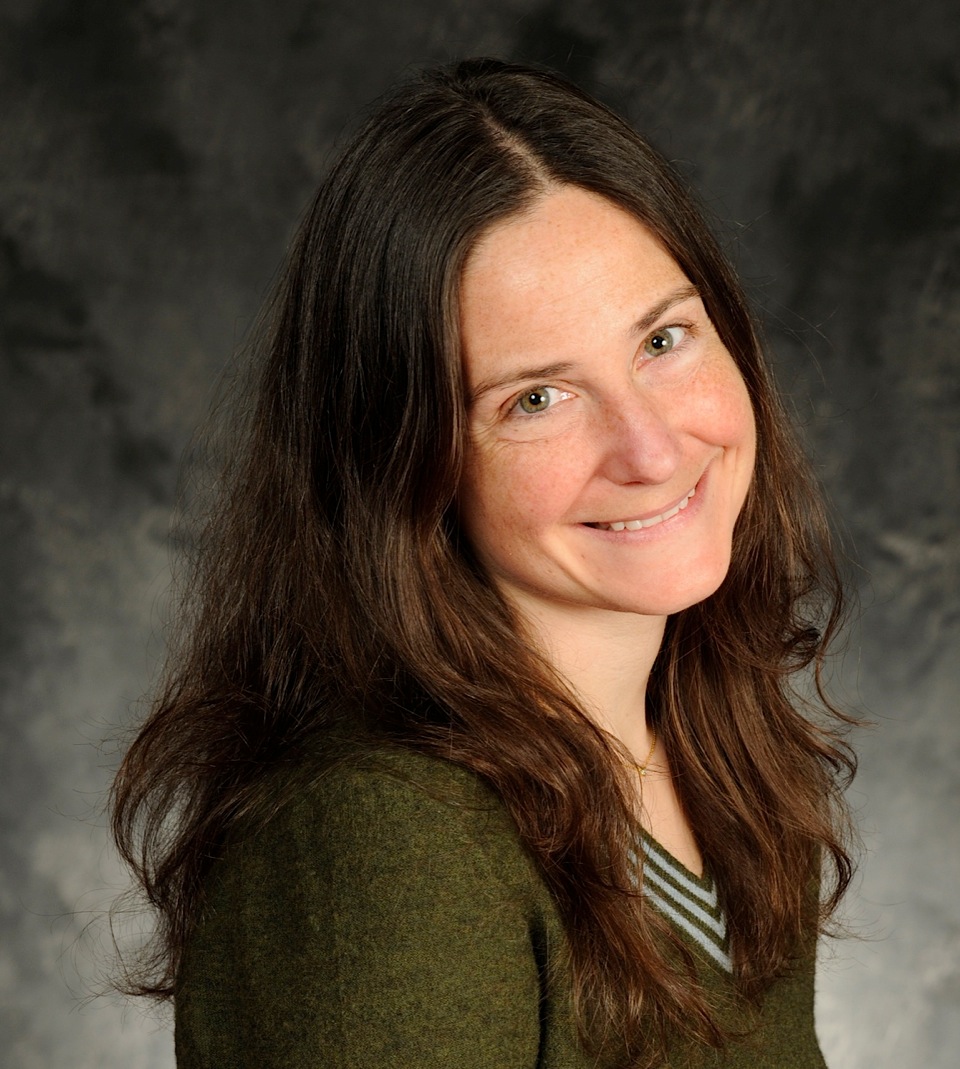 Nicole Dubuc got her start in the entertainment industry in front of the camera as child actress for eleven years. Since then, Nicole has written over 150 produced scripts for a wide variety of formats, including comics, live-action, feature, television, musical, and even an interactive cruise ship activity. (No, they didn't give her free cruise tickets).
In addition to continuing her work as an actress (recently on Cartoon Network's Young Justice and the Hub's Transformers: Rescue Bots), Nicole is currently story editing a new CG space adventure show for Disney, Miles From Tomorrowland.
But never fear! Despite her daily dealings with cartoon super-villains, Nicole plans to use her powers for good, not evil.
You can follow Nicole on Twitter as @NicoleDubuc.
---
Chad Frey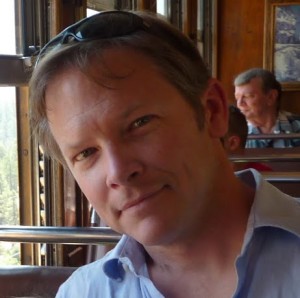 Award-winning set designer and art director Chad Frey has worked on an extensive list of feature films, including Transformers, Oz the Great and Powerful, The Green Hornet, Blade, Cloverfield, and X-Men: The Last Stand. He has also contributed set designs and art to television hits such as Glee, Mad Men, and Hart of Dixie.
Chad possesses an impressively random set of performing skills, including juggling, tightrope walking, riding a unicycle and climbing the Jacob's Ladder. Chad loves writing, telling stories and boasts to have eaten some of the strangest things on the planet! He lives with his beautiful wife and two adorable children in California.
Learn more about Chad Frey on his website, www.FreyArt.us.
---
Charlotte Fullerton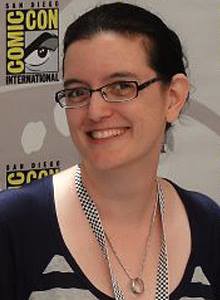 Charlotte Fullerton first gained notoriety as one of the creators of Troops (1997), the Star Wars parody short that kicked off the modern CGI fan film movement, named the number one fan film ever by Time Magazine in 2010.
She started her career at Fox Kids Network in its heyday, and went on to write a wide variety of projects, including episodes of Marvel's Avengers Assemble, Kim Possible, Green Lantern: The Animated Series, Power Rangers, The Super Hero Squad Show, and especially Ben 10: (Alien Force / Ultimate Alien / Omniverse), for which she also wrote many of the video games, comic books, and novels. Her other books include adaptations of the Sonic X TV series.
Charlotte is a two-time Emmy nominee: (2010) Outstanding Writing in Animation for Fairly Oddparents, and (2012) Outstanding Original Song – Children's and Animation for My Little Pony: Friendship Is Magic, of which she also wrote many fan-favorite episodes.
You can follow Charlotte on Twitter at @TheCFullerton and on Facebook at The Charlotte Fullerton Page.
---
Lee Harris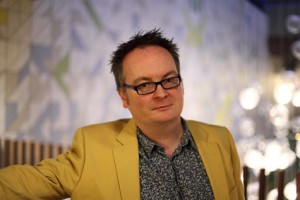 Lee Harris is the Senior Editor at the new novella imprint at Tor.com. He is a 2014 Hugo Nominee in the Best Editor (longform) category; he is also the former publisher of Hub (a monthly short fiction dead tree zine, which became a weekly online publication before half-collapsing at around issue 150).
Lee also writes – mainly short stories, though he has written for the stage, too, and he's partway through writing a novel – but then, isn't everyone? He is the chair of FantasyCon 2014 and on the committee of the British Fantasy Society.
Lee is married with two beautiful young daughters, and has far too many unread books and unwatched DVDs – not that that would ever prevent him from buying more! He hates dried fruit, but loves mince pies, and no – he doesn't understand that, either.
Learn more about Lee Harris at his blog, www.LeeHarris.com, and follow him on Twitter as @LeeAHarris.
---
Jennifer Ouellette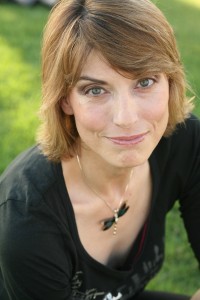 Jennifer Ouellette is the author of four popular science books: Me, Myself, and Why: Searching for the Science of Self (2014); The Calculus Diaries: How Math Can Help You Lose Weight, Win in Vegas, and Survive a Zombie Apocalypse (2010); The Physics of the Buffyverse (2007); and Black Bodies and Quantum Cats: Tales from the Annals of Physics (2006), all published by Penguin. She also edited The Best Online Science Writing 2012 (Scientific American Books/FSG).
Jennifer is a co-host for Virtually Speaking Science, a weekly conversation with a prominent scientist or science writer hosted by the Exploratorium in Second Life and aired as a podcast by Blog Talk Radio.
From November 2008 to October 2010, Ouellette was the founding director of the Science and Entertainment Exchange, a Los Angeles-based initiative of the National Academy of Sciences aimed at fostering creative collaborations between scientists and entertainment industry professionals.
Jennifer writes the blog, Cocktail Party Physics for Scientific American.
You can learn more about Jennifer Ouellette on her website, www.jenniferouellette-writes.com, or follow her on Twitter at @JenLucPiquant.
---
Gordon Smuder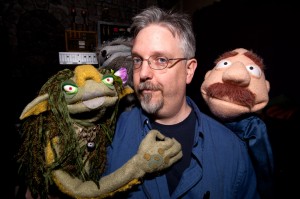 Gordon Smuder is describable in one word: extremely, effusively eclectic. Yeah, that's three words, but Gordon also defies simple labels.
Gordon grew up in Minnesota and started bringing his talents to fandom early on by building costumes and props. In a practically diabolical partnership with his wife, Jennifer Menken, he has managed to touch nearly all ends of fandom, and not even in a creepy way.
His professional credits include costuming, toy design, special effects, prop and miniature building, authoring (both comics and teleplays), acting, puppetry, voice-acting, illustration. He also produced a completely independent, award winning web show/nationally aired sitcom called Transylvania Television.
Retired from a 25-year career in the "special effects biz", Gordon now concentrates solely on his career of television puppetry. Gordon worked along with Connie-creator, Christopher Jones, to build CONvergence's Connie puppet.
Gordon looks forward to introducing CONvergence 2015 fans to all of his work, including his new web series, Vermin, starring puppet rats and some local actor guy named Trace Beaulieu.
You can see many more of Gordon's puppet creations at www.thepuppetforge.com
---
Toni Weisskopf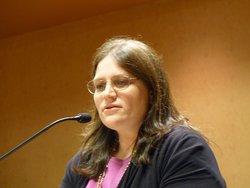 Toni Weisskopf is publisher of Baen Books. She has worked with a variety of authors, such as Lois McMaster Bujold, Larry Corriea, Sarah Hoyt and David Weber. Toni went to Oberlin College, where she spent more time working on the Science Fiction Club than she did working on her Anthropology degree.
Toni was hired at Baen right out of college and has worked her way up to Publisher over the years. She has a "delightful daughter" a "truly devilish little dog, and a "fat and lazy cat who styles himself a rare, white mini-puma."
---
Bryan Thao Worra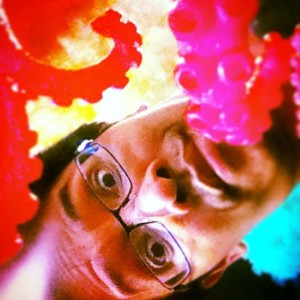 Bryan Thao Worra is an award-winning Lao-American writer. He holds over 20 awards including an NEA Fellowship in Literature, and is the author of 6 books with writing appearing in over 100 international publications. His work has been featured in Tales of the Unanticipated, Innsmouth Free Press, Journal of the Asian American Renaissance, Dark Wisdom, G-Fan, Astropoetica, Expanded Horizons, Uncanny Magazine, Strange Horizons, Lakeside Circus, and more.
He is the first Lao American professional member of the Horror Writer Association and is an officer of the Science Fiction Poetry Association. He is the Creative Works Editor of the Journal on Southeast Asian American Education and Advancement.
Bryan Thao Worra's work is on display at the Smithsonian's national traveling exhibit, "I Want the Wide American Earth: An Asian Pacific American Story." He represented the nation of Laos in 2012 as a Cultural Olympian during the London Summer Games. His 2013 book, DEMONSTRA, was selected as Book of the Year by the Science Fiction Poetry Association.
You can learn more about Bryan Thao Worra at his blog, thaoworra.blogspot.com, and follow him on Twitter as @thaoworra.