Amy Berg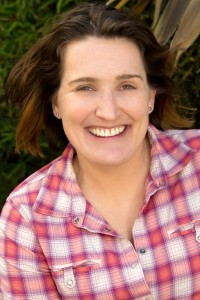 Amy Berg is a writer/producer/geek hyphenate. She's written for numerous television shows including Person of Interest (CBS), Eureka (Syfy), Leverage (TNT), and The 4400 (USA) and created the digital series Caper for YouTube's Geek & Sundry network. She's currently developing two pilots and a feature film as well as occasionally lending her awkward public speaking skills to such geektastic ventures as w00tstock.
Amy has scripted kiddie comedy, soap operas, crime dramas, science fiction and has also dabbled in comic books. She plainly needs to focus. Until then, you can find her as @bergopolis on Twitter.
---
Emma Bull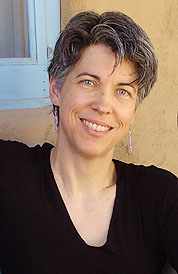 Emma Bull was born in Southern California. Several states and a college graduation later, she moved to Minneapolis, which led directly to her doing the stuff that landed her at this convention. She fell in with bad company (Minn-STF), went to her first Minicon, where she discovered the Minneapolis fannish music community, and helped found the Interstate Writers Workshop, better known as the Scribblies.
The latter put her in close regular contact with such questionable sorts as Steven Brust, Pamela Dean, Pat Wrede, Nate Bucklin, Kara Dalkey, and Will Shetterly (though, since she was and is married to Will, that was unavoidable). Under their influence, she gave up an unpromising career as a corporate publications editor and wrote her first novel, War for the Oaks. It's one of the works credited with starting the urban fantasy subgenre.
She's written short fiction for the Bordertown anthology series, and a novel set in Bordertown, Finder. She's written space opera (Falcon), historical fantasy (Territory and, with Steve Brust, Freedom and Necessity), and near-future post-apocalyptic science fantasy (Bone Dance). With Will, she's written several unproduced screenplays, including one for War for the Oaks. An attempt to film that resulted in an eleven-minute trailer (it's on YouTube!), in which Emma plays the queen of the Seelie Court.
Will and Emma sold a treatment for a series titled Masters of Earth to SyFy. But the network made Battlestar Galactica instead. Emma has written a mission for the Zombies, Run! game; when it comes to falling in with bad company, you really can't beat zombies.
Emma's also the executive producer, along with Elizabeth Bear, of Shadow Unit, which is episodic television drama in prose form, or as Bear and Bull like to say, "The best TV show you'll never see on television!" Contributing writers include Holly Black, Leah Bobet, Amanda Downum, Sarah Monette, Will Shetterly, Chelsea Polk, and Stephen Shipman. You can find it on the web, for free, at www.shadowunit.org.
And those Minneapolis musicians? They lured her into…bands. Albany Free Traders; a duo with Fred Levy-Haskell; Cats Laughing, with Adam Stemple, Lojo Russo, Steven Brust, and Bill Colsher; and the Flash Girls, with the Fabulous Lorraine Garland. Cats Laughing made two albums, and the Flash Girls made three. Shocking.
Emma knits, crochets, sews, and claims to be "a little bit obsessed with coffee." At age 58, she's become a runner, that being the only group of ne'er-do-wells she hadn't hung out with yet.
---
C. Robert Cargill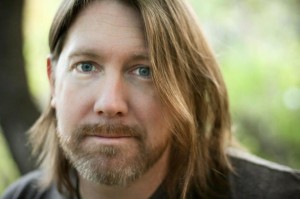 C. Robert Cargill began his career with Ain't it Cool News under the pseudonym Massawyrm, writing there for over a decade, subsequently becoming a staff writer for film.com, hollywood.com and co-founding the animated movie review site Spill.com. In the meantime he appeared on countless podcasts, webshows and in the occasional local film. During a fateful drunken night in Vegas, Cargill pitched the idea for the film SINISTER to friend and director Scott Derrickson, resulting in both the film and a screenwriting partnership between the two. When not writing films with Derrickson, Cargill spends his time writing novels and painting miniatures.
Along with his film career, Cargill has written one novel, Dreams and Shadows and is following it up with a sequel, Queen of the Dark Things.
Cargill lives in Austin, Texas with his wife and (as he is contractually obligated to tell you) two dogs. And really, if you find yourself in Austin, in a diner, in the middle of the night, and someone is talking way too loud, there's a good chance it's him.
You can visit C. Robert Cargill's official website at www.crobertcargill.com.
Cargill is a regular at CONvergence, adding his voice and talent to many panels and long conversations. We are looking forward to having him as one of our Guests of Honor for CONvergence 2014.
---
Sarah Clemens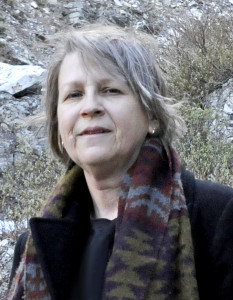 Sarah Clemens graduated from Florida Atlantic University with a degree in fine arts and art history, and the conviction that she would always be an artist in one capacity or another. She has freelanced in logo design and bookcover illustration and photography, worked as the curator of exhibits at a science museum and for the last fifteen years been a medical illustrator.
But the need for self-expression is most important, and she began creating her own challenges, in the form of large oil paintings of friends and family members. Her realistic approach was second nature, after so many years of meticulous detailing in medical illustration.
Sarah's fantasy illustration work includes everything from character portraits and landscapes to her famous pair of mischief makers, Magnus & Loki. Sarah lives in Mesa, Arizona and has shown her work at galleries in Palm Beach and Boca Raton, Florida, as well as in Scottsdale, Arizona and Beverly Hills, California. Her art has been exhibited at the Society of the Four Arts in Palm Beach and the Armory Arts Center in West Palm Beach as well as at the Mesa Arts Center in Mesa, Arizona.
You can visit Sarah Clemens' official website at www.clemensart.com.
---
Matthew Ebel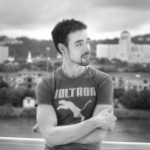 Piano-rocker and lifelong geek Matthew Ebel is performing at CONvergence this year. Be sure to join him for an out-of-this-world concert (literally). Ebel's been performing at geek cons nationwide, bringing high-energy performances, comedy, and sci-fi fun to the people of Earth.
On stage he takes on the role of a starship captain traveling from planet to planet and bringing his piano rock show to the locals wherever he lands. Or crashes. With robot shipmates, alien antagonists, and a ship perpetually on the brink of flying apart, Ebel keeps audiences entertained while he keeps his crew from being blown to space dust.
You can visit Matthew Ebel's official website at www.matthewebel.com.
---
Greg Guler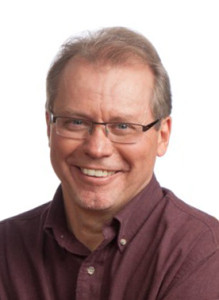 Greg Guler, Character Designer on the popular Walt Disney Television series, Phineas and Ferb has been drawing cartoons his whole life. Heralding from New Rockford, North Dakota, Greg studied commercial art and spent long hours at the drawing board trying to understand the work of artists, Milt Kahl, Norman Rockwell, Tex Avery, Neal Adams, Will Eisner and Moebius, to name just a few. Greg's career path has taken him from graphic design to comic book illustration for DC Comics and First Comics. He has worked at Walt Disney Studios since 1991 and has worked as lead character designer on such shows as Gargoyles, Lilo and Stitch, The Adventures of Tarzan, Buzz Lightyear of Star Command, and Mickey Mouse Clubhouse. He is currently lead character designer on Phineas and Ferb and is proud to be a part of such a creative and talented crew. He lives in Colorado with his beautiful wife, kids and two beagles.
---
Scott Lynch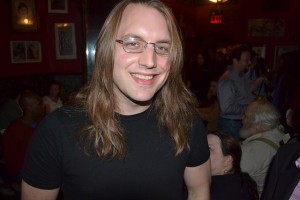 Scott Lynch is the author of the World Fantasy Award nominee The Lies of Locke Lamora and its sequels, Red Seas Under Red Skies and The Republic of Thieves. His short fiction has been published in anthologies and in Popular Science. Born in St. Paul in 1978, Scott began attending CONvergence in 2000 and has missed only a few since then. He currently lives just across the border in Wisconsin, where he has been a volunteer firefighter since 2005.
You can visit Scott Lynch's official website at www.scottlynch.us.
Photo credit: Ellen Datlow
---
Frank Paur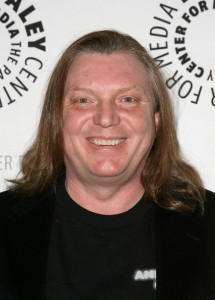 Frank was Greg Weisman's partner on Disney's Gargoyles, as well as the show's Supervising Producer. He is an accomplished animator, director and producer, having worked on many animated movies and television series. He won a prime time Emmy for HBO's Todd McFarlane's Spawn: The Animated Series. He is currently working with the NFL on their children's show, NFL Rush Zone Guardians United.
Frank's most recent work includes being art director and director on Invincible Iron Man, Doctor Strange, Hulk vs. movies and Planet Hulk. He has also been involved in X-Men Evolution, Men in Black: The Series, The Avengers: Earth's Mightiest Heroes and Batman: The Animated Series.
---
Marina Sirtis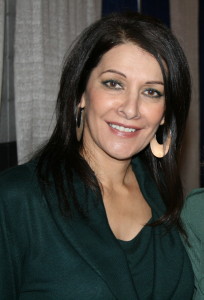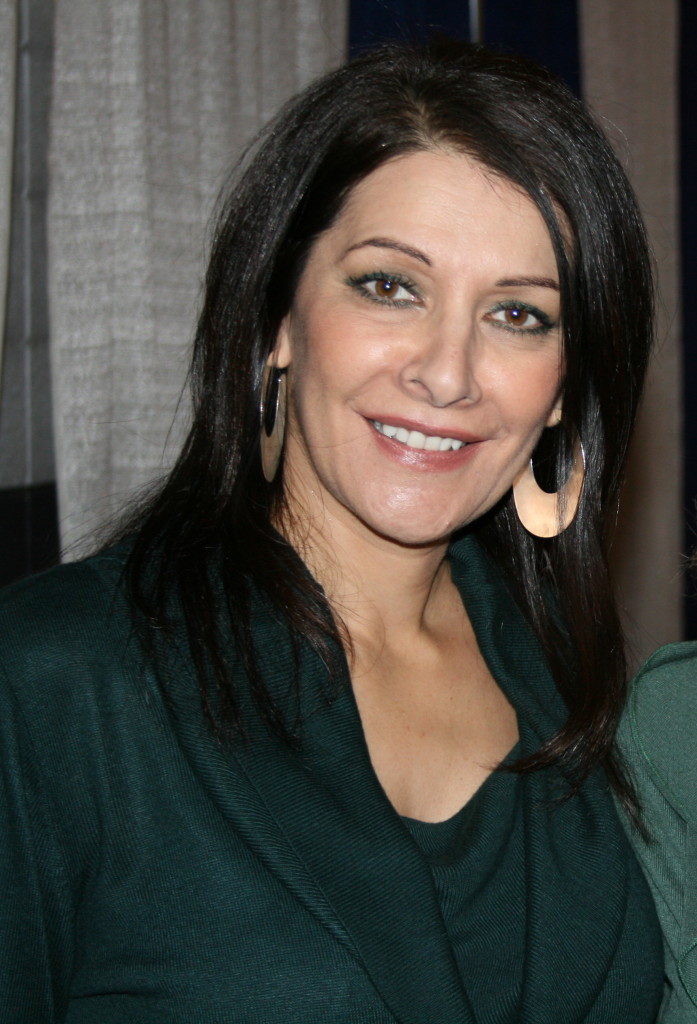 British actress Marina Sirtis was the voice of Demona on 27 episodes of Disney's Gargoyles, as well as The Goliath Chronicles. Demona was one of the villains and was the former lover of Goliath.
Marina is probably best known for her role as Counselor Deanna Troi on Star Trek: The Next Generation and has made guest appearances as Troi on several of the other Star Trek series, as well as Family Guy. She also voiced Deanna Troi in several Star Trek video games.
Additionally, Marina was the voice of Queen Bee on Young Justice, played Dr. Svetlana Markov in an episode of Stargate: SG1, and Persena in the live action fan series, Castlevania.
Recently Marina has been on NCIS as Orli Elbaz and Grey's Anatomy as Sonia Amin. She had an extensive theater career in England, prior to her moving to Los Angeles in 1986. That transatlantic move landed her the role in Star Trek: The Next Generation as well as a growing list of roles in film and television. She is married to rock guitarist Michael Lamper.
We look forward to welcoming Marina to our convention and having her as part of our community.
You can visit Marina Sirtis' official website at www.marinasirtis.tv.
---
Greg Weisman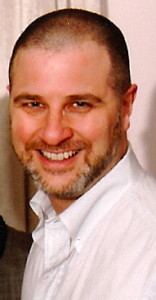 Greg Weisman (BA Stanford, MPW U.S.C.) has been a storyteller all his life. His first professional work was as an Associate Editor and Freelance Writer for DC Comics, where he worked on the Captain Atom title, among others.
Greg worked at Walt Disney Television Animation from 1989 through 1996. In 1991, Greg and his team created and developed a new series for Disney: Gargoyles. Greg left his position as an executive to become the Supervising Producer and Supervising Story Editor of the first 66 episodes of that series. In 1996, Greg left Disney for DreamWorks Television Animation, where he also developed numerous projects.
In October of '98, Greg left DreamWorks to become a full-time Freelance Writer, Story Editor, Producer, Voice Director and Voice Actor. More recently, Greg wrote the new Gargoyles and Gargoyles: Bad Guys comic books for SLG Publishing plus an issue of The Amazing Spider-Man for Marvel Comics, all while producing, writing, story editing and voice acting for Sony's The Spectacular Spider-Man. He then moved over to Warner Bros., where he wrote the Green Arrow direct-to-DVD short for DC Showcase and produced, story edited, wrote and voice acted on the new Warner Bros./DC Comics/Cartoon Network series, Young Justice, as well as co-writing the companion Young Justice monthly comic book for DC.
Greg is now a writer and Executive Producer on Star Wars Rebels for Lucasfilm and Disney.  His first novel, Rain of the Ghosts and its sequel Spirits of Ash and Foam arrive in bookstores in December 2013 and May 2014, respectively.
Greg is blessed to have a wonderful wife and two great teenagers.
Visit Greg Weisman's official website, Ask Greg.