2008 was CONvergence's 10th anniversary, so many past Guests of Honor were invited back to celebrate.
---
Bernie Wrightson
– Bernie Wrightson, Comic Book Artist and Illustrator
Legendary artist Bernie Wrightson has been creating creature artwork for over thirty years. Best known for co-creating the comic book character Swamp Thing, and for definitively illustrating Mary Shelley's Frankenstein, Bernie also collaborates regularly with author Stephen King, having illustrated The Stand, Cycle of the Werewolf, and the Dark Tower V.
Bernie began working in comics at DC Comics in 1968, providing many stories for DC's House of Mystery and House of Secrets anthology titles, before co-creating Swamp Thing (with CONvergence 2006 Guest of Honor Len Wein), which he went on to illustrate in his own title.
By 1974. Bernie had left DC to work at Warren Publishing, for whose black-and-white horror-comics magazines he produced a series of original work as well as adaptations of stories by H. P. Lovecraft and Edgar Allan Poe. In 1975, Wrightson joined with fellow artists Jeff Jones, Michael Kaluta, and Barry Windsor-Smith to form "The Studio," a shared loft in Manhattan where the group would pursue creative products outside the constraints of comic book commercialism. Though he continued to produce sequential art, Wrightson at this time began producing artwork for numerous posters, prints, calendars, and even coloring books.
Wrightson spent seven years drawing approximately 50 detailed pen-and-ink illustrations to accompany an edition of Mary Shelley's novel Frankenstein, which the artist considers among his most personal work.
Bernie also wrote and drew the sci-fi mini-series Captain Sternn, which was the basis for one of the segments of the cult-favorite Heavy Metal movie.
Bernie drew the poster for the Stephen King-penned horror film Creepshow, as well as illustrating the comic book adaptation of the film. This led to several other collaborations with King, including illustrations for the novella "Cycle of the Werewolf" and the restored edition of King's apocalyptic horror epic, The Stand. Bernie has contributed album covers for a number of bands, including Meat Loaf.
As a conceptual artist, Bernie's worked on many movies, particularly in the horror genre: well-known films include Ghostbusters, The Faculty, Galaxy Quest, Spider-man, and George Romero's Land of the Dead. Recently, Bernie did production design for the characters the Reavers in the 2005 film Serenity. Most recently, Bernie contributed creature designs for Frank Darabont's screen adaptation of Stephen King's The Mist.
Today, Bernie resides in Los Angeles with his wife Liz, where he works both on film designs and his own pet projects, including comic books, character designs for animation, and creepy drawings just for fun!
Visit Bernie's official website at http://www.wrightsonart.com/.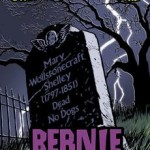 ---
Marv Wolfman
– Marv Wolfman (2005)
Brooklyn-born Marv Wolfman is a writer best known as a writer of comic books, including The New Teen Titans, Tomb of Dracula, and Crisis on Infinate Earths,.
Marv was active in comic book fandom before breaking into professional comics at DC in 1968 with his friend and frequent collaborator Len Wein.
When Marv first began working for DC Comics, he received DC's first writing credit on their mystery magazines. In those days Gerry Conway wrote pages between the actual stories which had the book's hosts tell you what was coming up. In one, knowing Marv wrote the next story, he wrote that the following story was told to him by a wandering Wolfman. The comics code, which did not permit the mention of werewolves or wolfmen at the time, demanded it be removed. DC informed the code organization that the Wolfman in question was the name of the author, so the code insisted that he be given a credit to show that the Wolfman in question was a real person and not a monster. Once Marv was given a credit, the other writers demanded them, too. Soon, credits were routinly given to all writers and artists.
In 1974 Marv Wolfman and Len Wein moved to Marvel Comics as protégés of then-editor Roy Thomas. When Thomas stepped down, Len and Marv took over as editors. Initially Len was in charge of the color comics and Marv the black and white titles. After about a year, Marv succeeded Len as editor-in-chief of the color line. One innovation which Marv instituted was the "warehouse story"; when writers and artists missed deadlines, it cost Marvel a great deal of money to delay the release of a scheduled issue, and using reprints to tread water wasn't as appealing to readers. So, Marv had various creative teams produce complete stories for various titles, which were then stored for possible later use if a book went off schedule, allowing the editor to keep the book on track with an entirely original story that wouldn't alienate readers.
Because Marvel was producing an ever-expanding line of comics, Marv found it difficult to both supervise their titles and still write comics. He opted to step down as editor-in-chief in order to spend more time editing and writing.
While at Marvel Marv wrote lengthy runs of Amazing Spider-Man (where he co-created the Black Cat); Fantastic Four; and Doctor Strange and created the space-faring hero Nova.
His work on Tomb of Dracula with artist Gene Colan became one of the high points of the 1970's horror trend in comics. Taking Bram Stoker's basic story, Marv created his own vampire mythology and introduced a set of new characters, including Blade.
In 1980, Marv returned to DC where with penciller George Pérez he relaunched DC's Teen Titans. The New Teen Titans added the Wolfman-Pérez creations Raven, Starfire and Cyborg to the old team's Robin, Wonder Girl, Kid Flash and Beast Boy (renamed Changeling). The series became DC's first new hit in years, and its first serious competitor to Marvel since the early 1970s.
In 1985, Marv and George Pérez launched Crisis on Infinite Earths, a 12-issue limited series celebrating DC's 50th anniversary. Featuring a cast of thousands and a timeline that ranged from the beginning of the universe to the end of time, it killed scores of characters, integrated a number of heroes from other companies to DC continuity, and re-wrote 50 years of DC universe history in order to streamline it.
Marv was also involved in the "post-Crisis" relaunch of the Superman line, reinventing nemesis Lex Luthor and initially scripting the Adventures of Superman title.
Marv spent much of the late 1980s and early 1990s working in animation, on series including Reboot, Transformers: Beast Machines, and Superman.
In the 1990s Marv began writing in comics again, scripting Defexx, the flagship title of Devil's Due Productions's Aftermath line. He also wrote an "Infinite Crisis" issue of DC's "Secret Files", and consulted with writer Geoff Johns on several issues of The Teen Titans.
Marv also wrote a novel based on Crisis on Infinite Earths, but rather than following the original plot, he created a new story starring the Barry Allen Flash that takes place during the original Crisis story. Marv wrote the novelization of the film Superman Returns, and worked on a direct-to-video animated movie, Condor, for Stan Lee's Pow Entertainment.
In 2006, Marv was editorial director of Impact Comics, publisher of educational manga-style comics for high school students.
Also in 2006, Marv returned to familiar territory as writer of Nightwing for DC. He is also currently working on a direct-to-DVD movie adaptation of the popular "Judas Contract" storyline from his tenure with George Perez on The New Teen Titans.
In 2007, Marv's 120-page graphic novel Homeland: The Illustrated History of the State of Israel (illustrated by Mario Ruiz) was released by Valor Comics, and has already won two prestigious awards. Marv's Superman Returns novelization won the first Scribe Award (an industry award given by fellow writers) for adapted novelization.
Visit Marv's official site at www.marvwolfman.com.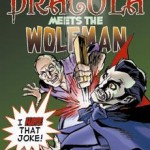 ---
Wally Wingert
– Wally Wingert (2007)
Wally Wingert is a voice actor and producer who has contributed to many popular TV series, anime, films and video games. His most recent roles include Garfield's owner Jon on the new Garfield series, The Riddler in the Batman: Arkham Asylum video game, Ant-man on The Avengers: Earth's Mightiest Heroes, and he continues to contribute voices to Family Guy.
Born in Des Moines, Iowa and reared in the Great Plains of South Dakota, Wally developed a love for performing at an early age. From elementary school through High School, he kept busy writing, perfecting impersonations and developing a repertoire of characters and voices. Wally became a regular in school plays and talent shows. He also perfected his talents as a puppeteer. In 1989, Wally's parody song "Adam West" went to #1 on the Dr. Demento radio program, and Wally took a full-time position as an on-air personality at the radio station The Wave. After four years, he left the station to pursue aspirations in acting, singing and the field of voice-over full-time.
Wally's television work includes Invader Zim(Almighty Tallest Red), Family Guy(various), Astro Boy(Dr. O'Shay, Blue Knight and others), Transformers: Robots in Disguise (Sideburn, Mirage), Zatch Bell(Brago, Praying Mantis Joe), Totally Spies!(Seth), and Harvey Birdman: Attorney at Law(Astro, George Jetson and others). And soon you'll hear him in the new 'The Garfield Show" providing the voice of Jon Arbuckle and other characters. Also, a new action/sci-fi animated series called "Gormiti" has Wally playing Mr. Tripp and the evil Magmion.
Wally's anime credits include Bleach(Renji Abarai), Initial D(Nakazato Takeshi), Dinozaurs(Dino Centro & Dino Pachy), and Blood +(George and various) and Final Fantasy VII: Advent Children. He's also provided a multitude of voices in "Naruto" and "Blue Dragon."
He has also voiced characters in live action films including Scooby Doo 2: Monsters Unleashed, Batman & Robin, and animated films like Ant Bully, and the upcoming Space Chimips which will be released this July! He's also the voice of Vegas, in the new "your Vegas is showing" ad campaign.
Wally's extensive video game work includes Rusty Pete the Pirate in the new Ratchet & Clank game, Star Wars: Starfighter(Reti), Star Wars: Bounty Hunter(Bendix Fust/Jervis Glum), Maximo: Ghosts to Glory(Maximo), Maximo vs. Army of Zin(Maximo), Command & Conquer: Renegade(Nick "Havoc" Parker), Doom 3(Dr. Cloud, various), Quake 4(Marines), Battlestar Galactica, Pirates of the Caribbean On-line(Bo Beck), and Lord of the Rings: Battle for Middle Earth.
In addition to his extensive voice work, Wally has made on-camera appearances as well, including stints on Murphy Brown, Just Shoot Me, The Martin Short Show, The E! True Hollywood Story, Vicki!, and an appearance on NBC-TV's Saved By The Bell; The New Class as "Daffy" Don Lewis. In film, he's appeared in The Bogus Witch Project, Crime And Passion, Brotha'Hood, and he put in a critically acclaimed performance as Jesus Christ in the award- winning short Art Of The Deal. Recently he was interviewed by Florence Henderson on 'The Florence Henderson Show" about his extensive Adam West & Batman collection.
Wally is also a DVD producer, having overseen the recent Groovie Goolies: Saturday Mourning Collection DVD set, and the Cool McCool DVD boxed set. Wally is also the producer of the Dungeons and Dragons radio drama that appears on the on the new DVD box set of the D&D animated series. He's produced a comedy pilot called "Uncle Davver's Really Scary Movie Show" and a short film called "Livin' On a Prayer," both with former "Family Guy" and "X Files" Producer Ken Dennis.
For more information on Wally Wingert and his other projects (including The Chaney Room and his extensive work with character creation, make-up and costuming), visit his official web site at http://www.wallyontheweb.com/.
---
Greg Weisman
– Greg Weisman (2006)
A former English composition and writing teacher, Greg has been a story-teller all his life, working as an Associate Editor and Freelance Writer for DC Comics, where he wrote Captain Atom and other titles.
Greg worked at Walt Disney Television Animation from 1989 until 1996, rising through the ranks to become the Director of Series Development for the division. Greg worked on such diverse properties as Darkwing Duck, Gummi Bears, Tail Spin, Bonkers, Raw Toonage, Duck Tales the Movie, Aladdin the Series and The Mighty Ducks, among others.
In 1991, Greg and his team created and developed a new series for Disney: GARGOYLES. Greg left his position as an executive to become the Supervising Producer and Supervising Story Editor of the first 66 episodes of that series. In 1996, Greg left Disney for DreamWorks Television Animation, where he also developed numerous series.
In October of 1998, Greg left DreamWorks to become a full-time Freelance Writer, Story Editor, Producer and Voice Director. He has written scripts for Men In Black, Disney's Hercules, Big Guy & Rusty the Boy Robot, Max Steel, Roughnecks: The Starship Troopers Chronicles, Buzz Lightyear of Star Command, The Mummy, Kim Possible, The Batman, Alien Racers and Bionicle: Mask of Light, among others.
Greg voice directed the original DVD Movie, Atlantis: Milo's Return and the English dub of the Japanese anime video series 3X3 Eyes. He also produced and story edited the second season of W.I.T.C.H. for Disney and SIP Animation.
In 2006, Greg oversaw the return of Gargoyles when he began writing the Disney's Gargoyles comic book series published by Slave Labor Graphics. The first issue of the bi-monthly book sold out its initial print run. A Gargoyles spin-off entitled Bad Guys is a six-issue limited series debuted in Winter 2007. Again written by Greg Weisman, Bad Guys features the adventures of Gargoyles villains Hunter, Dingo, Matrix, Yama and Fang on a mission for good, somewhat in the mold of the Dirty Dozen. He is also developing a new "Red Tornado" series for DC Comics.
CONvergence 2008 Guest of Honor Greg Weisman recently announced the culmination of over a year's-worth of work on a new animated series for the KidsWB, "THE SPECTACULAR SPIDER-MAN," where Greg acts and Supervising Producer/Writer. This new Spidey series aired a one hour premier on March 8th. To see trailers and find out when you can catch the web-slinger in action on the series' website.
Most recently he has served as the Supervising Producer of The Spectacular Spider-Man, and is curently producing the upcoming Young Justice animated series.
Greg has a wife, Beth, and two kids, Erin and Benny, two cats, Iggy and Bigtime and two basset hounds, Abraham and Sami.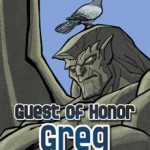 ---
Len Wein
Len Wein is a New York City born comic book writer and editor best known for co-creating DC Comics' Swamp Thing and Marvel Comics' Wolverine, and for helping revive the Marvel superhero team the X-Men.
Len's first professional comics story was "Eye of the Beholder" in DC's Teen Titans #18 (Dec. 1968), where with co-writer and fellow future-pro Marv Wolfman he introduced the male character Starfire who was eventually renamed Red Star. Late the following year, Len was publishing anthological mystery stories for DC's The House of Secrets and Marvel's Tower of Shadows and Chamber of Darkness. He additionally began writing for DC's romance comic Secret Hearts and the company's toy-line tie-in Hot Wheels; Skywald Publications' horror-comics magazines Nightmare and Psycho and its short-lived Western comic books The Bravados and The Sundance Kid; and Gold Key's Mod Wheels, Boris Karloff Tales of Mystery, the toyline tie-in Microbots, and the TV-series tie-ins Star Trek and The Twilight Zone.
Len's first superhero work for Marvel was a one-off story in Daredevil #71 (Dec. 1970) co-written with staff writer/editor Roy Thomas. Len later began scripting sporadic issues of such DC superhero titles as Adventure Comics (featuring Supergirl and Zatanna), The Flash, and Superman, while continuing to write anthological mysteries, along with well-received stories for the semi-anthological occult title The Phantom Stranger #14-26 (Aug. 1971 – Sept. 1973).
Len and artist Bernie Wrightson (guest of honor at CONvergence 2007) created the horror character Swamp Thing in The House of Secrets #92 (July 1971). Over the next several decades, Swamp Thing would star in DC series and miniseries – including an initial 1972-76 series begun by Len and Bernie, and the mid-1980s Saga of the Swamp Thing, edited by Len and featuring early work by writer Alan Moore – as well as two theatrical films, and a syndicated television series. He wrote a well-regarded run of Justice League of America (issues #100-118) with artist Dick Dillin. He co-created, with artist Carmine Infantino, and wrote the backup feature "The Human Target" in Action Comics, Detective Comics and The Brave and the Bold.
In the early 1970s, Len began writing regularly for Marvel Comics. He succeeded Roy Thomas as editor-in-chief of the color-comics line in 1974, staying a little over a year before handing the reins to Marv Wolfman. Remaining at Marvel as a writer, Len had lengthy runs on Marvel Team-Up, The Amazing Spider-Man, The Incredible Hulk, The Mighty Thor and Fantastic Four, as well as shorter runs on such titles as The Defenders and Brother Voodoo. In 1975, he and artist Dave Cockrum revived the Stan Lee / Jack Kirby mutant-superhero team the X-Men after a half-decade's hiatus, reformatting the membership. Among the characters the duo created were Nightcrawler, Storm, Colossus, and Thunderbird; Wein had additionally created Wolverine earlier, with artists John Romita Sr. and Herb Trimpe, in The Incredible Hulk. Wein plotted the next two X-Men stories with artist Cockrum. These issues were then scripted by Chris Claremont, who developed the series into one of Marvel's leading franchises.
At the end of the 1970s, Len returned to DC as a writer and then eventually an editor. He scripted a long run of Batman and collaborated on Green Lantern with artists Dave Gibbons and Mark Farmer. He also dialogued the mini-series Legends over the plots of John Ostrander and the artwork of John Byrne and Karl Kesel. As editor, he worked on the first mini-series Camelot 3000, and such successful series as The New Teen Titans, Batman and the Outsiders, Crisis on Infinite Earths, All-Star Squadron, and Alan Moore and artist Dave Gibbons's acclaimed and highly influential Watchmen miniseries. Wein later wrote a Blue Beetle revival, scripted a revamped Wonder Woman over penciller George Perez's plots, and created the superhero Gunfire with artist Steve Erwin.
Following his second stint at DC and a move to the West Coast, Len served as editor-in-chief of Disney Comics for three years in the early 1990s. After leaving Disney, Len began writing and story editing for such animated television series as X-Men, Batman, Spider-Man, Street Fighter, ExoSquad, Phantom 2040, Godzilla, Pocket Dragon Adventures, Reboot and War Planets: Shadow Raiders. In 2001, he and Marv Wolfman wrote the screenplay "Gene Pool" for the production company Helkon, and later adapted it for a one-shot comic book for IDW Publishing. In September 2004, Len completed a script for a Swamp Thing feature for Silver Pictures at Warner Bros. Through 2005-07, Len appeared frequently as a panelist on the Los Angeles theatre version of the TV game show What's My Line, and in 2006, collaborated with writer Kurt Busiek and artist Kelley Jones on the four-issue miniseries Conan: The Book of Thoth for Dark Horse Comics. He has also scripted the comics series The Victorian for Penny-Farthing Press and has written comic-book stories for Bongo Comics' TV-series tie-ins The Simpsons and Futurama.
Read Len Wein's blog at http://lenwein.blogspot.com/.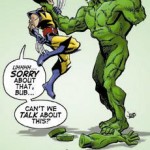 ---
David Weber
– David Weber (2006)
David Weber is often compared to C.S. Forester (the celebrated creator of Captain Horatio Hornblower) and is the recipient of the sort of critical praise once reserved for a Heinlein or an Asimov. His novels range from epic fantasy (Oath of Swords, The War God's Own) to breathtaking space opera (Path of the Fury, The Armageddon Inheritance) to military science fiction with in-depth characterization
David's most popular and enduring character is Honor Harrington who first appeared in the 1993 novel On Basilisk Station.
Of his creation, David Weber said this: "If I had to pick the three characteristics which I think are most central to who Honor Harrington is and to the reason readers respond to her so positively, those characteristics would be responsibility, compassion, and loyalty. She is not a 'safe' person. She has a ferocious temper which it is very dangerous to arouse, but that dangerous side of her personality is controlled and focused by her sense of compassion and her willingness to assume responsibility for fixing problems, whoever created them. It doesn't matter to Honor whether or not a problem is 'her fault.' What matters to her is that there is a problem which needs to be solved, and she digs in to do just that."
In addition to his own Honor Harrington novels, David has edited collections of short stories by himself and other authors set in the "Honorverse."
David's other novels include the Heirs of Empire series, the War God series, The Safehold Series, and novels including Old Soldiers, path of the Fury, and The Excalibur Alternative.
David has also written a series of novels under the title Empire of Man in collaboration with novelist John Ringo.
David has collaborated with other authors including Stive White, David Drake, S. M. Stirling, and CONvergence Guest of Honor Eric Flint, with whom he worked on the novels Warmasters, 1633, and Crown of Slaves.
To learn more about the work of David Weber, visit his page at the Baen Books website: http://www.baen.com/author_catalog.asp?author=DWeber
Many of Weber's books are available online, either in their entirety as part of the Baen Free Library or, in the case of more recent books, in the form of sample chapters (typically the first 25% or third of the work). Weber's publisher, Baen Books, is a pioneer in the sale of books in various electronic formats and all the linked titles below can be downloaded for payment if they are not available for free.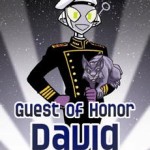 ---
Vincent Truitner
– Vincent Truitner (2004)
Vincent Truitner is a native of Los Angeles but grew up in Minnesota, graduating from Ramsey (now Roseville) High School in Roseville, MN. He always had artistic leanings and was fascinated with fantastic stuff — monsters, aliens, starships, robots, you name it, as long as it wasn't mundane. He was 9 years old when Star Wars came out and to him, that was really the ultimate. "I wondered if I could ever work on something like that," says Vincent.
After some years at the U of M, Vincent transferred to the Rhode Island School of Design (RISD), sometimes referred to as the "Harvard of art schools," and received a BFA in Illustration, while minoring in Animation. Vincent calls RISD "The opportunity that changed everything for me, and I received my best years of art training there."
After graduating from RISD in 1996, Vincent landed an animation internship at Pixar Animation Studios, which had just released their ground-breaking CGI animated feature Toy Story. "There I learned how to bring virtual characters to life on the computer, and this has led to my present career as an animation/FX artist in film," says Vincent.
After doing early development work on Toy Story 2, he was hired by WB animation to help bring to life the title character of The Iron Giant, and returned there to animate the CGI character Drix in Osmosis Jones and the CGI demons in the live-action Scooby-Doo. In between those projects he also worked on two independent animated shorts, and at Cinesite Digital Studios (FX studio of the X-Men films) on a CGI Satan in what Vincent calls "A bad, little-known Christian apocalypse film called Megiddo."
He was a senior animator at Sony Imageworks, and was an animator on the squid-like robot Sentinels for "The Matrix Revolutions." He was an animator on "Spider-Man 2," working on the digital versions of Spidey and his next nemesis, Doctor Octopus. The film went on to win 2004 Academy Award for Visual Effects.
Vincent also served as animator for the 2006 animated feature Monster House, helping to animate the titular abode – a remarkably complex animated character. Attendees of CONvergence 2006 had the opportunity to attend a free, early screening of Monster House in 3-D, which featured a Q&A session by Vincent after the film.
Most recently, Vincent worked at Rhythm & Hues Studios on the fantasy epic "The Golden Compass," where he was part of the team that brought the film's distinctive animal daemons to life. He also worked as an animator on the titular characters of another major holiday release, 'Alvin and the Chipmunks."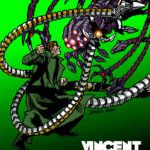 ---
Andrew Probert
– Andrew Probert (2003)
Andrew Probert is an artist who is best known for designing the USS Enterprise for Star Trek: The Motion Picture and the Enterprise-D for Star Trek: The Next Generation.
Born in Independence, Missouri, Andrew spent time in the US Navy before studying at the Art Center College of Design in Pasadena, California.
His first film/TV work was on Glen A. Larson's 1978 ABC miniseries Battlestar Galactica, for which he was recommended by artist Ralph McQuarrie. For Galactica, Andy contributed the design for the Cylon Centurions as well as building one of the physical spaceship models for the "rag tag fleet", seen in the opening title sequence of each episode of the series.
In 1978 he went to work for Robert Abel and Associates working on Star Trek: The Motion Picture, where he worked as a concept designer/illustrator. When Abel's group was fired, Andrew survived the transition to the group of new effects supervisor Douglas Trumbull. "Being a fan of the series… I was very familiar with the show's design philosophies," explains Andrew. When the Trek Movie of the Week was canceled in order to produce 'The Motion Picture', Joe Jennings had already put together their version of the "upgraded" Enterprise and a model had been loosely put together. We, on the motion picture team, took on the challenge of providing a look that was beyond that scope of television thinking."
In addition to designing the new Enterprise, Andrew was primarily responsible for designing the human and Vulcan space technology seen in the film, including the space drydock, orbital office complex, travel pod, Work Bee support vehicles, and a two-part Vulcan long range shuttlecraft. His concept for the bridge set of the Klingon battlecruiser set the style for all future Klingon ship interiors.
In 1984 he worked on Back to the Future, initially drawing storyboards but then continuing the design of the Delorean time machine that had been started by Ron Cobb.
Also in 1984 he designed the bike for the pilot episode of Street Hawk, which was later redesigned for the series by Ron Cobb.
In 1986 he joined the staff of the then new show Star Trek: The Next Generation where he was initially hired to design the bridge of the new starship, the Enterprise-D. However, after the show's producers saw a speculative Enterprise sketch that Probert had produced he was tasked with designing the starship's exterior as well. During his one season stint on the The Next Generation, he also designed the exteriors of virtually every other space vehicle seen in the first year of the show, including the Romulan Warbird.
His film and television work also includes stints on Airwolf, Streethawk, *batteries not included, Space Camp, Mask, Tron, and The Philadelphia Experiment. He worked for a period at Walt Disney Imagineering.
In 2006, Andrew returned to Star Trek when he went to work for Perpetual Entertainment to work as a design consultant for their MMOG Star Trek Online.
Andrew Probert's official web site can be found at http://www.probertdesigns.com/.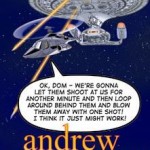 ---
Bridget Landry
– Bridget Landry (2006)
Bridget Landry is a deputy uplink systems engineer who works for NASA's Jet Propulsion Laboratory in Pasadena, California. Projects she has worked on include:
The joint US-French oceanographic Earth orbiter Topex
The Hubble Space Telescope
The Cassini Mission to Saturn (and supported the highly successful Huygens probe release, landing and data relay)
Bridget's favorite position so far has been on the Mars Pathfinder project, where she did a variety of jobs, from adapting software packages to the Pathfinder command set, to preparing and verifying many of the imaging commands and panoramas. Bridget says, "I'd like to get back to working on Mars, both because that's the planet I'm most interested in, and because the Mars missions are going to be 'faster, better, cheaper' missions, which I have found that I like. Riskier, but also more satisfying."
Another of Bridget's priorities is the advancement of women in technical fields, working to overcome obstacles to their success, and sparking and maintaining girls' early interest in math and scientific fields.
As is obvious to anyone who has seen Bridget during her previous visits to CONvergence, Bridget is a Master Level costumer, with a special place in her heart for Star Trek. Bridget has Masquerade awards from the local to the WorldCon level. She has served as a Masquerade judge at CONvergence 2006, 2007 and 2008.
---
Mercedes Lackey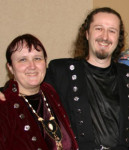 Mercedes Lackey says she was introduced to science fiction at the age 10 or 11, when she happened to pick up her father's copy of James H. Schmitz's Agent of Vega. She followed this with Andre Norton's Beast Master and Lord of Thunder, and continued to read all of Norton's works. She wrote for herself but without real direction or purpose until she attended Purdue University, where she took a one-on-one class of English Literature Independent Studies with a professor who was a fellow science fiction fan. He helped her analyze books she enjoyed and then use that knowledge. Mercedes then encountered fan fiction, which further encouraged her writing. She began publishing work in fanzines, and then discovered filk and had some filk lyrics published by Off Centaur Publications. Mercdes submitted a story to Sword and Sorceress, then sold the rewritten story to Fantasy Book Magazine. Her first sale was to Friends of Darkover.
Mercedes met C. J. Cherryh, who mentored her during the writing of her 'Arrows' series. During this time, Marion Zimmer Bradley included her short stories in an anthology and Cherryh helped Mercedes through 17 rewrites of 'Arrows'. During this time, she claims to have been writing so much that she had no social life at all.
Mercedes Lackey lives with her husband Larry Dixon outside of Tulsa, Oklahoma, in an unusual house, which she describes as a "2½-story concrete dome with an octagonal wooden shell over it to make it look more like a normal house… it's round with curved outer walls, which makes placement of furniture kind of awkward."
Mercedes and Larry Dixon have in the past worked in raptor rehabilitation. She often refers to her various parrots as her "feathered children". The afterwords to some of her books refer to rehabilitation and falconry, and it is clear that this interest has influenced and informed her writing. She also enjoys beadwork, costuming, and needlework. She claims, however, to be a "wretched housekeeper, and by and large an indifferent cook." Mercedes also does radar-reading during tornado season.
Lackey has been active in the filking community. She was a major contributor to an early album of space filk, Minus Ten and Counting. She has won 5 Pegasus Awards, mostly for her songwriting.
Music plays an important role in Mercedes' writing, as she explains: "I frequently will write a lyric when I am attempting to get to the heart of a crucial scene; I find that when I have done so, the scene has become absolutely clear in my mind, and I can write exactly what I wanted to say. Another reason is because of the kind of novels I am writing: that is, fantasy, set in an other-world, semi-medieval atmosphere. Music is very important to medieval peoples; bards are the chief newsbringers. When I write the 'folk music' of these peoples, I am enriching my whole world, whether I actually use the song in the text or not."
Book series by Mercedes Lackey include:
Bardic Voices
Elves on the Road Universe:
Bedlam Bard series (with Ellen Guon)
Diana Tregarde series
The Serrated Edge series (with Larry Dixon, Mark Shepherd, and Holly Lisle)
Elemental Masters
Halfblood Chronicles (with Andre Norton)
Heirs of Alexandria
The Obsidian Mountain Trilogy
Valdemar Universe:
Heralds of Valdemar
Vows & Honor
The Last Herald Mage Trilogy
The Mage Winds Trilogy
Kerowyn's Tale
The Mage Wars (with Larry Dixon)
The Mage Storms Trilogy
The Owl Mage Trilogy (with Larry Dixon)
Valdemar Short Story Collections
A complete bibliography of Mercedes' writing can be found at her personal website at http://www.mercedeslackey.com/.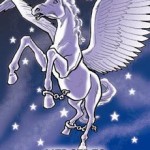 ---
John Kovalic
– John Kovalic (2007)
John Kovalic is probably best known for his Origins and Eisner award-nominated Dork Tower comic book, which he has been writing and drawing since June 1998. Dork Tower exists in several incarnations, including a bi-montly comic published by Dork Storm Press, a monthly comic strip in Dragon magazine, Scrye magazine, and GAMES magazine, and online three times a week at GameSpy.com.
In John's own words, "Dork Tower is for anybody who's ever played Dungeons and Dragons, who's ever gone to a Star Trek convention, anyone who suspects that Anime is more than just a passing fad, or anyone who KNOWS one of these people. But it's really for people who know what saving rolls you need to make against a level III Demon, which Classic Trek episodes involved the Prime Directive (and who were the directors), and the names of six minor characters and a dog in the Bubblegum Crisis."
John also produces the comic series SnapDragons(with Liz Rathke) and Dr. Blink: Superhero Shrink (with Christopher Jones and Melissa Kaercher). His editorial cartoons have appeared in the New York Times and Washington Post, and he continues to freelance for Milwaukee's Daily Reported and his hometown Wisconsin State Journal (Madison, WI).
In addition to his comics work, John is co-owner and co-founder of Out of the Box Games, whose Apples to Apples has sold more than two million copies. He's also a best-selling and prolific freelance game illustrator (Munchkin, Chez Geek, Mag*Blast).
John is a dual national of Great Britain and the United States, currently living in Wisconsin. In John's free time, he searches for free time. To learn more about John Kovalic and his work, visit http://archive.gamespy.com/comics/dorktower.
---
James Kakalios
– Dr. James Kakalios (2005)
James Kakalios is a physics professor at the University of Minnesota. Known within the scientific community for his work with amorphous semiconductors, granular materials, and 1/f noise, he is known to the general public as the author of the book The Physics of Superheroes, which considers comic book superheroes from the standpoint of fundamental physics.
Kakalios, who earned PhD from the University of Chicago in 1985, began his comic book collection as a graduate student as a way to relieve stress. At Minnesota, he taught a freshman seminar that focused on the physics of superheroes as a way to motivate students to think about physics. This course gained great popularity as an inticing alternative to the typical inclined planes and pulleys of physics.
The seminar was a great success, leading to articles in popular magazines including People, lectures on the subject, and publication of The Physics of Superheroes. First published in 2005, the book explores the basic laws of physics. Dr. Jim's goal is not to show where the world of superheroes contradicts modern science – he grants each of the heroes one or more "miracle exceptions" from natural law; instead, he focuses on examples of comic book scenes that can be used to understand the diverse laws of physics from an unusual angle. How did Gwen Stacy die? Spider-Man obviously didn't know enough about the effects of sudden acceleration. Can Ant-Man literally punch his way out of a paper bag? It's a matter of physics – of levers and torque, to be precise. In this way, Kakalios covers diverse topics, from mechanics to the quantum world.
It's a fitting venture for Dr. Jim, whose lifelong love of comic books helped cultivate his passion for science. "As a kid, comic books helped fuel my curiosity," he recalls. In one story, his favorite hero, The Flash, lost his ability to avoid air resistance and friction. "It made me aware [that], aside from the silly notion of superpowers, there were all sorts of secondary issues associated with the ability to run superfast that I hadn't considered."
Convinced that comics could help make science more accessible and appealing to students of any age, Kakalios toyed for years with the notion of creating a class on the science of superheroes.
"Take Superman," says Jim. "In his very first year, he could only leap, not fly. His skin was tough, he had great strength, all because Krypton had larger gravity than Earth. Using the hero's ability 'to leap over tall buildings in a single bound' as a benchmark, the class calculated that Krypton's gravity would have to have been six to eight times that of Earth."
"That means Krypton had to be either six times larger or six times denser than Earth. Assuming that normal matter on Krypton obeys the laws of physics, the planet could not be six times denser than Earth. So Krypton had to be six times larger," explains Kakalios. "But any planet that much larger than Earth would have to be a gas giant like Jupiter. Because Krypton had a solid crust supporting buildings and cities, the only other explanation for its increased gravity would be a super-dense — and unstable — material like a neutron star in its core. And that would explain why Krypton exploded."
Dr. Jim is of the opinion that the most unrealistic aspect of the comic-book universe is often the sociology. He notes that pedestrians don't usually provide running monologues describing everything around them. There is one aspect of the story of the Atom that he does not question, however. The Atom begins as a physics professor, who encounters a chunk of white dwarf star and picks it up. "By a conservative estimate, he is lifting about 5000 metric tons. This is not unreasonable," Kakalios will say at the end of his talk, taking off his glasses before walking offstage. "We physics professors are just that strong."
Website: http://www.physicsofsuperheroes.com/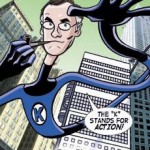 ---
Kenneth Hite
– Kenneth Hite, (2006)
Kenneth Hite discovered roleplaying in the summer of 1979, and has been GMing almost continuously since that October. He has written extensively for Steve Jackson Games' GURPS system, including GURPS INFINITE WORLDS, GURPS ALTERNATE EARTHS 1 and 2, GURPS CABAL, GURPS HORROR, and GURPS WWII: WEIRD WAR II.
Kenneth has also enjoyed a long association with the Star Trek role playing license, contributing to the STAR TREK: THE NEXT GENERATION and Original Series STAR TREK roleplaying games for Last Unicorn Games, and the STAR TREK ROLE PLAYING GAME for Decipher, including writing the STARFLEET OPERATIONS MANUAL.
All told, he has won three Origins Awards and designed, written, or co-authored more than seventy RPG books, including MAGE: THE SORCERER'S CRUSADE, VAMPIRE: MYTHOLOGIES, NEPHILIM, THE CAINITE HERESY, and WILD TALENTS. His latest works include DUBIOUS SHARDS, ADVENTURES INTO DARKNESS, and TRAIL OF CTHULHU.
Kenneth writes the "Suppressed Transmission" column for Pyramid Magazine, which has been collected into the volumes Suppressed Transmission: The First Broadcast and Suppressed Transmission 2: The Second Broadcast, as well as the "Out of the Box" review column for the GamingReport and the "Tour de Lovecraft" for Weird Tales.
We are told Kenneth's weaknesses include atomic radiation, sonic cannons, and vodka tonics. Kenneth has been a lifelong Chicago native ever since he moved there from Oklahoma City in 1988. His mate Sheila will avenge his death.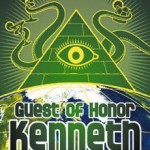 ---
Eric Flint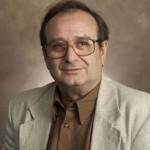 Eric Flint is an author of alternate history and science fiction, and humorous fantasy adventures, in addition to being an editor and e-publisher.After winning the 1993 Writers of the Future contest, Eric published his first novel in 1997 and moved to full time writing in 1999.
Shortly afterwards, he became the first librarian of the Baen Free Library and a prominent anti-copy protection activist, which stance he's continued. Additionally, he has been editing the works of several classic SF authors, repackaging their short stories into collections and fix-up novels. The resulting story collections have been commercially successful and have succeeded in returning out-of-print authors to print.
In 2004, faced with a persistent drain on his time by fan-fiction authors seeking comment on the four-years-old 1632 Tech Manual web forum focused on his 1632 series, he suggested to Jim Baen the experimental serialized fan-fiction e-zine The Grantville Gazette which also found commercial success. Four of the Gazette magazine editions were collated into anthology formats, bought by Jim Baen and brought out in either hardcover or paperback or both formats. Subsequently, Flint became editor of the new Jim Baen's Universe science-fiction e-zine while concurrently remaining a creative writer bringing out three to five titles per year. After the death of Jim Baen due to a stroke and after completing the contract for the tenth Grantville Gazette, Flint founded a new website "grantvillegazette.com" which is not only continuing to bring out The Grantville Gazettes, but increasing the publishing rate from four per year to bimonthly while paying better than standard magazine pay rates and is modeled on the JBU e-zine.
Eric's own writing includes a number of popular series written solo or in collaboration with other authors.
The Belisarius Series written in collaboration with David Drake began with An Oblique Approach in 1998, and is an epic series involving eugenics programs, time travel, and alternate timeines.
The Assiti Shards series includes Eric's popular 1632 and its sequels and spin-offs, telling the story of the inhabitants of a small town in the USA who find themselves transported back to Central Germany in the late spring of 1631 with no way back.
Eric has also contributed to the Heirs of Alexandria series with Dave Freer and Mercedes Lackey, the Rats Bats and Vats series, also with Dave Freer, and has written stories for David Weber's Honor Harrington universe.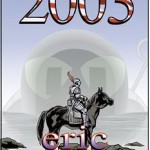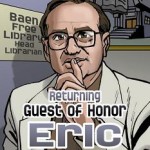 ---
Mark Evanier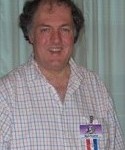 We'll let Mark introduce himself, as he does very well in this passage from his extensive website:
Born 3/2/52 in Santa Monica, California. I'm one of those people who made the long, hard struggle to Hollywood all the way from West Los Angeles. "Evanier" (pronounced ev-uh-near) is not French; it was probably made up by some Immigration Officer at Ellis Island one day who said, "Hey, here come some more Jews! Let's give them real stupid last names!" I prefer being on a first name basis with everyone if only because "Mark" is easier to spell.
My father had the worst job in the world: He worked for the Internal Revenue Service. Hated it. As a result, he urged his only kid – m.e. – to do whatever he wanted to in life, as long as he loved it. At about age eight, I decided I would love to be a professional writer and that, by God, was that. Have never had a "Plan B" since. My decision was only reinforced when The Dick Van Dyke Show debuted and I jumped to the conclusion, sadly erroneous, that all writers get to sleep with women who look like Laura Petrie.
Started reading 'n' collecting comic books shortly after I got out of the womb but didn't figure on them for a career since the business, I thought, was wholly in New York and didn't cotton to outta-towners. It turned out that was only partly true – and would become even less true as the years went by. Graduated high school in '69, became a professional writer about a week later when I sold a mess of articles to a couple of local magazines, and have never been without work since.
The week after my first sale, I met Jack Kirby, one of the true geniuses of my lifetime. Soon after, he asked my pal Steve Sherman and me if we'd like to become his assistants. We thought it over for, oh, about three seconds before agreeing. There was never any money in the job but to "apprentice" like that was invaluable, for reasons I am still coming to understand.
About the same time, I started writing foreign comics for Disney Studios – that is, stories of Donald Duck and Goofy that were published overseas. This led to me writing stories for the American Disney comics, which were then published by Western Publishing Company, aka Gold Key Comics. This, in turn, led to me working on other Gold Key Comics – primarily the Warner Brothers characters (Bugs, Daffy, Porky, et al) but also Woody Woodpecker, Scooby Doo and others. It was on Scooby Doo that I was first teamed with one of my favorite artists, Dan Spiegle. Dan and I have worked together for over a quarter of a century since.
Around '74, I spent a year running an overseas comic book division for the Edgar Rice Burroughs estate, writing comics of Tarzan and Korak (the latter drawn by Mr. Spiegle) and I also met a very fine writer from Pittsburgh named Dennis Palumbo, who'd moved to L.A. to try his hand at TV work. As young comedy writers tend to come in pairs, we decided to team up and try to get work. We wrote for The Nancy Walker Show (it was cancelled in 13 weeks), we wrote for The McLean Stevenson Show (it was cancelled in 6), we sold a series to CBS (it never got on) and then we got hired as story editors for Welcome Back, Kotter and wrote a few other things that did okay.
After Kotter, Dennis and I decided to go our separate ways, parting as friends. I began writing for (and eventually running) the Hanna-Barbera comic book division, where I again did – among other books – Scooby Doo, drawn by Dan Spiegle. I also began writing TV shows either on my own or in tandem with a clever lady named Marion C. Freeman. Anyone here remember Baby, I'm Back, starring Demond Wilson? Anyone remember Demond Wilson? I didn't think so.
Eventually, I somehow became typed as a variety show writer and wrote many a special or series in that dying genre, thereby hastening its demise. Most of them were for the legendary Sid and Marty Krofft and included the infamous Pink Lady and Jeff, which toplined two Japanese ladies who spoke almost no English, and a series with the Bay City Rollers, who spoke English but were no more intelligible.
I also started writing cartoon shows: Scooby Doo, Plastic Man, Thundarr the Barbarian, The Trollkins, ABC Weekend Special, CBS Storybreak, Rickety Rocket, Superman: The Animated Series and many others. I story-edited Richie Rich for a couple of years, wrote the pilots for Dungeons & Dragons, The Wuzzles and a few series from which I removed my name. Somewhere in there, I wrote That's Incredible! for three years and a whole lotta material for stand-up comedians.
Throughout all this, I dabbled in and out of comic books, including Blackhawk, which I wrote (and later edited) for DC and which featured spectacular artwork by Dan Spiegle. But I also started doing a lot of what we call "creator-owned" comic books. F'rinstance, my longtime pal Sergio Aragonés asked me to become his co-conspirator on Groo the Wanderer, which has become one of the longest-running comic books of those owned by creators and not companies. And my pal Will Meugniot and I created (I wrote, he drew at first) a super-hero book called The DNAgents. That led to a spin-off called Crossfire, which was drawn by Dan Spiegle and which is probably my favorite of all the non-comical comic books I've written.
Other "creator-owned" comics I've worked on are itemized over in the My Comics section. There's also a section on Garfield and Friends, my favorite animation project, though a close second would be Mother Goose & Grimm, based on Mike Peters' brilliant newspaper strip. I've also written for Pryor's Place, Bob (the series wherein Mr. Newhart played a comic book artist), The Half-Hour Comedy Hour, a couple of specials with Dick Clark, a script for Cheers which they bought but didn't film, a number of shows I'd rather forget, and a number of stand-up comedians. Until she finally won one, I told people I was becoming "The Susan Lucci of the writing Emmys," being oft-nominated but never a bride.
Much, much more about Mark Evanier and his work and interests can be found at http://www.povonline.com. His daily blog can be found at http://www.newsfromme.com/, which currently features frequent updates on the WGA Writers Strike.
---
Larry Dixon
– Larry Dixon
Larry Dixon is the son of a Delta Force career commando, and studied at the North Carolina School of Art and Design and at Savannah College of Art & Design. In 1992, he married fantasy author Mercedes Lackey, with whom he is a frequent collaborator.Collaborations with Mercedes Lackey include:
The Mage Wars Trilogy (Baen)
The Black Gryphon (1994)
The White Gryphon (1995)
The Silver Gryphon (1996)
The SERRAted Edge Novels (Baen)
Born to Run (1992)
Chrome Circle (1994)
The Owl Trilogy (DAW)
Owlsight (1997)
Owlflight (1998)
Owlknight (1999)
Larry Dixon as an accomplished artist, having contributed artwork to Wizards of the Coast's Dungeons & Dragons source books, including Oriental Adventures, Epic Level Handbook, and Fiend Folio. His skill with depicting birds of prey has often led to commissions with the United States Military and with Save Our American Raptors, an organization devoted to raptor rehabilitation.
Along with Mercedes Lackey, Larry works in wildlife rehabilitation, especially with birds of prey. Larry has returned over four hundred hawks, owls, falcons and corbies into the wild. He is currently working toward his falconry license with his friend Cheyenne, a horned owl.
Larry's wildlife rehabilitation led to a minor role in the creation of the digital effects for the giant eagles in the Lord of the Rings movies. Dixon took digital photographs of a stuffed golden eagle he is currently keeping for its owner, a local tribal elder. These photographs, along with castings of the beak and talons, were sent to Weta Digital in New Zealand to provide texture mapping for the digital model for Gwaihir and company.
Larry's official website: http://gryphonking.aelfhame.net/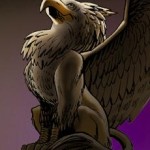 ---
Christian Colquhoun
– Christian Colquhoun (2004)
For over thirty years Christian Colquhoun has been involved in almost every aspect of toy design, prop design, and construction, special effects, mechanical effects makeup, and miniatures for motion pictures, Television, and many other forms of mixed media.
Christian joined the film industry by taking a summer job at the age of 19, and has been building mechanical special effects, miniatures, animatronics, props and costumes for film, television and stage ever since.
Over the years he has had the pleasure of working at such great facilities as Mattel, Boss Film, Stetson Visual Services, New Deal Studios, Industrial Model and Design, and Stan Winston Studios.
During Christian's time with the Stan Winston Studio, he served as a mechanical designer on Mousehunt (1998) and Small Soldiers (1998), Puppeteer and Effects Supervisor for Inspector Gadget (1999), and animatronic effects supervisor for Galaxy Quest (2000).
Christian has done extensive work designing science fiction and fantasty weaponry, including Hugh Jackman's arsenal for Van Helsing, and the retro-weaponry of Joss Whedon's Firefly.
Christian's other film work has included Robocop, Resident Evil 3, Die Hard 4, Pirates of the Carribean 2 & 3, Lemony Snicket, Minority Report, Team America, The Island, True Lies, Toys, Hook, Interview with a Vampire, Hunt for Red October, Lost World: Jurassic Park II, Terminator 2 : Judgment Day and more!
After having owned an operated the special effects and design facility Applied Effects in Culver City, California for over 6 years, Christian currently works as a consultant and freelance toy and entertainment designer.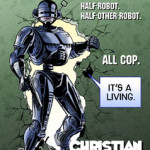 ---
Trace Beaulieu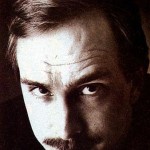 Trace Beaulieu is a puppeteer, writer, and actor, best known for his roles on Mystery Science Theater 3000 (MST3K) where he played Dr. Clayton Forrester and was the original voice of Crow T. Robot.
Since leaving MST3K following its seventh season, Trace appeared as a semi-regular in Freaks and Geeks as the school's biology teacher, Mr. Lacovara. He also appeared in The West Wing episode "Bad Moon Rising". For the last few years, Trace has been a writer for America's Funniest Home Videos. In 2002, he was the head writer, producer, and host of the pilot episode of the Animal Planet show "People Traps".
Outside the world of television, Trace also wrote the script for the one-shot comic book Here Come the Big People, published by Event Comics.
Recently, Trace has joined forces with MST3K alumnus Joel Hodgson, J. Elvis Weinstein, Frank Conniff and Mary Jo Pehl, for a project called Cinematic Titanic. Like Mystery Science Theater 3000, the series uses black silhouettes of cast members sarcastically commenting on vintage films. The first live performance was a private show for employees of Industrial Light & Magic on December 7, 2007. After the live show, the cast reworked some jokes, releasing the pilot episode of Cinematic Titanic to the public at midnight on December 21.
You can learn more about Cinematic Titanic at their web site, and you can order their first DVD Release – "The Oozing Skull" – from EZTakes.com.
---
Robert Meyer Burnett
– Robert Meyer Burnett (2002)
Born May 15, 1967 in Seattle's Swedish Hospital, Robert Meyer Burnett immediately began a life-long love affair with all forms of media and popular culture. In 1980 he began working in Bellevue, Washington's VIDEOSPACE, the nation's second video store, where he quickly began devouring just about every title ever released on home video. After three years at Washington's Evergreen State College and finishing off his collegiate career at USC's School of Cinema Television, Burnett went on to earn his first screen credit as the art department assistant on New Line Cinema's 1990 release "Leatherface: The Texas Chainsaw Massacre III."
Robert next went on to a management trainee position in the Warner Brothers feature production department. There, while working under Senior VP of Production Bill Young, he participated in the production of such notable films as "Nothing But Trouble," "The Rookie," "The Bonfire of the Vanities" and "Free Willy." From there, he moved on to short stints as a story analyst for Silver Pictures, CAA, William Morris and Pierre David's The Image Organization before settling on a Creative Executive position with director Robin Armstrong's ("Pastime") Open Road Productions.
After a year, fed up with story development, Burnett moved back into production, working as assistant makeup-effects coordinator for Tony Gardner's Alterian Studios on "Cast a Deadly Spell," "Sleepwalkers," "Super Mario Brothers," "Army of Darkness" and the "Swamp Thing" television series. From there, he joined Full Moon Entertainment as a staff editor and segment producer, later earning his first feature editorial assignment, the complete recut of Albert Pyun's "Arcade," nominated for Best Independent Direct to Video release of 1993 by the VSDA.
After working as a freelance Star Trek consultant for Viacom Interactive, Burnett went on to edit the multi-media film displays for Landmark Entertainment and Paramount Parks' $80 million themed attraction, "Star Trek: The Experience," which opened in January of 1998 at the Las Vegas Hilton.
Additionally during this time, he was Critic-At-Large for Sci-Fi Universe Magazine, as well as appearing frequently as an on-air guest commentator on the Sci-Fi Channel series, "SF Vortex."
Burnett marked his feature writing/directing debut with the 1999 film "Free Enterprise," a witty portrait of life, love and fandom, starring William Shatner and Eric McCormack. Later in the year, Burnett joined DVD content providers Kurtti-Pellerin, producing documentary materials for special edition DVDs. While there, he worked on some of the biggest-selling home video titles in history, including Disney's "The Fantasia Anthology" and "Snow White" and New Line's Extended Editions of both "Fellowship of the Ring" and "The Two Towers," generally considered the two best DVD special editions ever produced. Also at Kurtti-Pellerin, he directed and edited the feature-length "The Making of Tron," for that film's 20th anniversary release. The piece was later nominated as one of 2002's best documentaries by the DVD Exclusive Academy.
In 2002, Burnett founded his own production company, Ludovico Technique (http://www.ludovicotechnique.com), named after the brainwashing method depicted in Stanley Kubrick's classic 1971 film, "A Clockwork Orange". The company began by teaming up with MGM and director Bryan Singer to create a special edition DVD of his Oscar-winning "The Usual Suspects". Ludovico would later produce content for the DVD releases of Valley Girl (20th Anniversary Edition), X-Men 1.5, and X2 (which went on to be nominated as Best DVD Special Edition of the Year by the DVD Exclusives Academy). Ludovico Technique has expanded to comic book publishing ("Living in Infamy" 2005), key art design, and film production ("The Hills Run Red" 2008).
In 2003, Robert developed the screenplay for what would become MGM's "Agent Cody Banks" and went on to Co-Produce the feature.
In August, 2004, Robert made his big screen debut as himself in Roger Nygard's "Trekkies 2," pontificating about all things Star Trek and specifically, why he's spent his life emulating Captain James Tiberius Kirk, a blatantly fictional character.
Throughout 2004, Robert and the staff of Ludovico Technique covered the entire principal photography phase of the film version of C.S. Lewis' "The Chronicles of Narnia: The Lion, The Witch and The Wardrobe," and in 2005 Robert once again joined Bryan Singer on location in Sydney, Australia to produce extensive and intimate coverage of the production of Singer's "Superman Returns."
Ludovico's recent DVD work garnered 3 nominations at the 2007 Saturn Awards from the Academy of Science Fiction, Horror and Fantasy Films!
"Chronicles of Narnia-The Lion, The Witch and The Wardrobe," Best Special Edition DVD release.
"Free Enterprise," Best Classic Film DVD release.
"Superman Ultimate Collector's Edition," Best DVD collection.
Ludovico Techninque is currently working on the DVD special edition of Michael Davis' "Shoot 'Em Up," for New Line Cinema.
Robert Meyer Burnett was chosen by the Producers Guild and The Hollywood Reporter as one of the 2006 "Digital 50!"
---
Daren Dochterman
– Daren Dochterman (2002)
Bridging the gap between traditional art disciplines and the high tech digital realm, Daren Ross Dochterman has honed his Conceptual Art and Illustration skills in the volatile Hollywood Motion Picture Industry for almost 20 years.Born July 2, 1967, raised in suburban New York City, then spending his teenage years in the Chicago area, Daren always had a love and aptitude for drawing, but a characteristic dislike of structured classroom instruction. "Art Classes in grade school were tedious for me. Mostly out of the fact that I just wanted to draw and the rest of the class were busy cutting construction paper or slathering papier mache to make another useless napkin holder." As such, much of his early art training took place in other classes, as one could see by examining the margins of his Algebra notebook. He also explored his talents in other arts, as an accomplished Clarinetist and student actor. At an early age, Daren realized the nexus of these skills and interests could be found in the movie industry, and he was determined to become part of it.
By the late 70s, Daren was enthralled by the fantastic conceptual art of Ron Cobb, Syd Mead, Ralph McQuarrie and Joe Johnston. Soon, he discovered a love for so-called Space Art and the works of Chesley Bonestell, John Berkey, Robert McCall, and Adolph Schaller. He also developed a love for movie poster art, and continues to draw inspiration from the works of Tom Jung, Bob Peak, and Drew Struzan. Deeper research also revealed his love for the deft atmospheric graphite work of veteran designers and illustrators Mentor Huebner and George Jensen.
The first time Daren visited the west coast was the day he arrived on the campus of the University of Southern California as a freshman in 1985. He had already applied twice to the prestigious USC School of Cinema-Television, and been rejected once. He began enrolling in all the Film classes he could, subsidizing immense student loans with freelance titles and graphics work he did for student films. Becoming a fixture at the School, he helped run the Post Production Department in his Sophomore year, all the while turned down time and again by the admissions office. After two years of maintaining an undeclared status at the university, and six rejection letters from the Cinema School, Daren chose to look for work and set out on his own.
A year of working as a model builder, prop maker, graphic artist and gofer followed giving him much needed professional experience, and a welcome ability to be able to pay rent. Then, a friendship with a fellow USC student led him to working for director James Cameron to help restore full size props and models from the film Aliens. This then led to Daren's entry into the world of movie production with a job as the Assistant to the Art department for Cameron's ground-breaking film, The Abyss. This baptism gave him the crash course for filmmaking and conceptual artistry as he took on the various roles of sculptor, model builder, draughtsman, graphic artist, and illustrator as the needs arose. He delved into painting, colored pencil, marker illustration, and expanded his love for doing graphite illustrations. Working along-side the great Ron Cobb and forging friendships with artists Steve Burg and Phill Norwood, Daren began his apprenticeship and commenced a journey that would continue 18 years later and through over 50 feature films.
Wishing to expand his pallete into the burgeoning world of digital art, Daren began learning Photoshop with the earliest versions of the software. In 1990, he added a large, unwieldy computer system to his art kit and began exploring ways of using his traditional art skills in this new medium. Work with Adobe Photoshop expanded to rudimentary 3d renderings and then to fully realized computer modeling and rendering. Daren now eagerly integrates sketching, painting, and 3D into a confident realism in his work, while not losing the eye for dramatic composition and rich textures of more traditional art.
Daren's work has been featured (though many times uncredited) in countless making of books and DVDs and three films he has contributed his work to have been nominated for Academy Awards(c) for Art Direction: The Abyss(1989), Dr. Seuss' How the Grinch Stole Christmas (2000), and Master and Commander: The Far Side of the World(2003) where he got to work with one of his early inspirations, George Jensen.
In 2001, he was honored with a Video Premiere Award for his work Supervising the Visual Effects for Robert Wise's Director's Edition of Star Trek: The Motion Picture. His digital illustrations have been featured in the last 2 "Star Trek: Ships of the Line" calendars published by Pocket Books, and he was one of the early proponents of updating the original Star Trek series with new visual effects.
Recently, Daren has worked as a Production Illustrator on Chronicles of Riddick, Charlie and the Chocolate Factory, Monster House, X-Men 3, Get Smart, and the upcoming remakes of The Day the Earth Stood Still, Creature from the Black Lagoon, and G.I. Joe.
Visit his official site at http://www.betafive.com.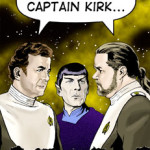 ---
Peter Mayhew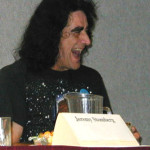 Standing seven feet, three inches tall, Peter Mayhew is an English actor best known for playing the Wookiee Chewbacca in the Star Wars movies.
Peter was born in Born in Barnes, London, England, and before getting into acting, he worked as an orderly at London's King's College Hospital. Peter received his first acting job in 1977 when the producers of the Ray Harryhausen film Sinbad and the Eye of the Tiger discovered Mayhew from a photograph in a newspaper article about men with large feet, and they cast him in the role of the minotaur.
When casting roles for his first Star Wars film, producer George Lucas needed a tall actor who could fit the role for the beastly Chewbacca. Lucas originally had in mind 6'7″ bodybuilder David Prowse, but Prowse was instead cast to play the role of Darth Vader. This led Lucas on a search which turned up Peter Mayhew, who says that all he had to do to be cast in the role of Chewbacca was stand up.
Peter has played the part of Chewbacca in four Star Wars films: the original Star Wars trilogy (A New Hope, The Empire Strikes Back, and Return of the Jedi) and Star Wars Episode III: Revenge of the Sith. He also played the role in the 1978 television movie The Star Wars Holiday Special, as well as in an appearance on The Muppet Show and in commercials and for hospital appearances for sick children. When cast in the role he studied the movement of large animals at the zoo to come up with an authentic sense of movement for Chewbacca. When Peter grew ill in the shooting of The Empire Strikes Back a similarly tall stand in was used, but the actor could not match Peter's studied movement style and the scenes had to be reshot upon his recovery.
Peter has many stories to share about his experiences during and after the filming of the Trilogy. Be sure to ask about filming on location for the Endor sequences in Return of the Jedi. The production was deep in "Bigfoot Country" and there was concern for Peter's safety from hunters should he stray too far from the set.
Then there's his scene in Empire Chewbacca tries to strangle Lando Calrissian. Billy Dee Williams came up to Peter and said, "Peter, please don't hurt me!" Peter assured Williams that he wouldn't even touch him. True to his word, when filming the scene Peter just put his hands around Williams' neck without actually touching him, and the costume hair hid the rest!
Peter got "One of everything" of the original Star Wars toys, and gave many of the toys and collectibles away when making appearances at Children's Homes and Hospitals. What does Peter think of the films now, especially in the midst of all the prequel hoopla? "It's wonderful. Absolutely wonderful that it's still as strong a film as it ever was. With Star Wars fans there's always so much enthusiasm."
Peter was honored when Chewbacca was given a Lifetime Achievement Award at the MTV Movie Awards 1997.
Peter now lives in Granbury, Texas with his wife Angie and three daughters, and is the owner of his own business. He took the oath to become a naturalized citizen of the United States on October 17, 2005 at a ceremony in Arlington, Texas. In an interview with the Fort Worth Star Telegram he jokingly noted that he didn't get a medal at this ceremony either; a reference to the Star Wars scene in which Luke and Han get medals but the Wookiee gets none.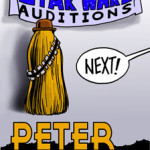 ---
Harry Knowles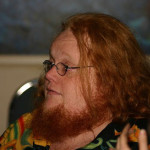 "The surest way to make this (convention) five days is to not take this mike away from me."
– Harry Knowles (2001)
"I look forward to just kicking back and getting wildly intoxicated and geeky with a ton of intoxicatingly geeky geeks."
– Harry Knowles (2005)
Harry Jay Knowles is an online film critic known for his movie news and review website, Ain't It Cool News.
Harry was born in Austin, Texas, the son of Helen Jane and Jarrell Jay Knowles. His early years were spent traveling the Southwest and Mexico with his parents who did light shows for touring rock bands. His parents then settled in Austin and began trading comic books and movie memorabilia from the upstairs floor of their Victorian era house. Harry's parents also produced the Austin Fantasy Film Fest in 1976, one of the first science fiction conventions in Austin. Harry spent many hours watching B-grade horror movies as well as other genres from mostly bootlegged 16 mm prints.
In 1994, Harry fell while pushing a cart up a ramp at a convention, and was subsequently run over by the cart with its 1200 pound load of memorabilia. The accident injured his back and left him virtually bedridden. With money from his mother's life insurance, he purchased a top-of-the-line computer and a friend arranged for Internet service allegedly so they could play Doom online together. After teaching himself how to navigate the Internet, Harry began frequenting newsgroups to exchange gossip and rumors with other fans about upcoming films.
After being chastised by future film critic Mike D'Angelo for posting binary image files to the newsgroups, Knowles launched the website that would become Ain't It Cool News in February 1996. A principal offering was Harry's colorful movie reviews, but the secret weapon was the insider news from a network of "spies" inside the entertainment industry. These spies were initially a fabrication to give Ain't It Cool News' content some flair, but later the site would attract genuine sources who wanted to retain their anonymity and so took on spy pseudonyms.
Due to the popularity, or perhaps the notoriety, of the website, Harry was sought out by the mainstream media, including magazines, newspapers, and television news programs. In 2000, he was ranked #95 in the Forbes Power List. This is in recognition of the influential power of his website. Due to his unorthodox style of journalism, Quentin Tarantino referred to Harry as "the Wolf Blitzer of the Internet." Harry has made guest appearances on the television shows Siskel & Ebert at the Movies and Politically Incorrect.
On March 15, 2003, Knowles's was impersonated by Horatio Sanz in a sketch on Saturday Night Live, wherein he was referred to as "that chubby guy from Ain't It Cool News." Knowles feigned offense on his website at being called "chubby." "I'm morbidly obese," he quipped on his site, "and I've worked hard to get there!".
Every year since 1999, on the weekend closest to his birthday (December 11th), Harry Knowles hosts an event called the Butt-numb-a-thon; a 24-hour film festival featuring un-official premieres, and vintage films. Additionally, Harry co-programs Austin's Fantastic Fest, an eight-day film festival focusing on the genres of horror, science fiction and fantasy. Both events are held at Alamo Drafthouse Cinemas in Austin.
Harry married Patricia Jones on July 15, 2007 at Green Pastures in Austin.
Visit Harry on line at http://www.aintitcool.com.
---
Jay Knowles
Father of Harry Knowles and Contributer to AintItCoolNews.com
From Jay "Father Geek" Knowles myspace.com page:Who is Father Geek (aka J. Jay) who is to play your host on this page, this labyrinth of pixals, paper and plastic; brass, tin and heavy metal; ink, toner and paint that will overflow this electronic page over the coming weeks, months, and hopefully years. Well, I was born into a middle class family of 4th generation Texans 8 months before we dropped the bombs on Hiroshima & Nagasaki. My father was an officer in the Army Air Corp and I spent most of my first 2 years in the backseat of a cream colored 1940 Chevy traveling the great American west from one air base to another.
At age 3 we set down roots in San Antonio, home of the Alamo, The Majestic Theatre and the Buckhorn Saloon, the headquarters of the 4th & 5th Army and the "West Point of the Air". I led that storybook, 1950's TV family life, joined Boy Scouts and earned my Eagle with a bronze palm. I played every inning of every game thru 4 years of Little League baseball. My mother was president of the PTA and I made pretty good grades. I played in the band from 6th to 12th grade and drove a 4 door turquoise 58 Chevy my senior year.
I was the 1st of my friends to have a TV (B&W, 13″) in his bedroom (1951), and I went to alot of movies in SA's giant single screen film palaces and at the many drive-ins around town in the days of 50 cent admissions, 5 cent bus rides, candy bars and cokes, & 10 cent hot-dogs and hamburgers. I earned my spending money by charging 50 cents an hour to do yardwork, plus 5 cents a turd to cleanup after the hundreds of dogs that freely roamed the streets. Later as a teen I opened a bicyle custom shop with a friend in his parents garage. Basically we'd take off the kickstand, chain-guard & fenders, raise the seat, turn the handlebars upside down and collect $15.00, plus keep all the parts. For another 10 bucks we'd add a paint job. No store bought bikes back then had the now common "off road look", buuuut that's what all the guys wanted, sooo we did a brisk business.
In 1965 I enrolled at the University of Texas in Austin and it's been my home ever since. I had vague, but fleeting, thoughts of becoming a lawyer and I was a member of UT's varsity debate and public speaking teams. Like most of my generation I was politically active. In Texas at that time the power had rested with the Democrats since reconstruction so the revolutionary thing to do was be a Republican. I joined their youth wing. I majored in Speech & Sociology, then Advertising. I became a professional political underling, working for candidates and in the PR dept. at Republican State Headquarters on the 7th floor of the Littlefield Building at 6th and Congress here in Austin. I was on Nixon's staff at the 68 convention in Miami. My future wife (1860's North Texas ranching family) was the social chairman of the political club that I was the PR man for. We started to hangout, and watch movies together. We enrolled at the UT Film school and our politics started to shift to the left.
In 1969 we formed a high-octane, mind-numbing lightshow performance company (complete with pyro effects & 20+ projectors)called "Mind's I", working with all the pop rockers of the day (did 40+ shows with a little ol' band from Texas,ZZ TOP), and shooting some commercials & short musical films in 16mm for clubs around the state (way before MTV). We began collecting posters (movie & rock) & comicbooks as we traveled throughout the southern USA. Did alot of the big classic "POP FESTIVALS" from the west coast to the East.
Our Son arrived at the end of 1971 and we opened a pop culture collectibles store (N. E. Mercantile Co. Inc.) based out of Austin. We crisscrossed the country doing festivals and collector shows 25 or 30 times a year until he started public school in 2nd grade, we had begun to collect movies, cartoons, and trailers on 16mm. I bought a VCR in August of 1976. We started sculpting bronzes and setting up at "Rennie faires", ("Leather Phantasies & Heavy Metal Realities")and a sister came on the scene in 1981.
In 1984 we divorced after 18 years together. She got the kids. I got depressed. Life goes on and by the Spring of 1989 I had pulled myself together and my son moved in with me. We re-entered the collectibles marketplace as "Jay's 20th Century Esoterica". Then in 1992 my Ex died in a tragic firestorm out on the North Texas plains at Lake Kemp and I suddenly had both my kids back. What is it that Goldblum says in that big dino flick? Oh yeah, "Life finds a way."After aintitcoolnews.com took off in the late Fall of 96 I decided to never SELL another part of our pop culture collections, no matter how high the offer, not because I'm rich (I'm far from it), but because I'd much rather have my HULK 1, or KISS ME DEADLY poster than a shoebox full of money which is much more common and far easier to come by.
Well, that's a peek at the primal ooze that formed the bio-hard-drive that is to be your host on this page as we journey together thru the refuge of the 20th century popular culture mirror that it has been my pleasure to archive all these years.