CONvergence features many different competitions for members to show off their creativity, art and performance skills! Here are some of the talented winners from CONvergence 2014!
Art Show
The CONvergence Art Show features artwork of all kinds from across the country! Each year, CONvergence members vote for their favorite pieces. Here are CONvergence 2014 Art Show Winners!
Best Amateur Piece
Green Dragon Mask by John O'Brien Schroeder
Best Professional Piece
Dragons of Fate by Ruth Thompson
Best Amateur Collection
Dawn Remus
Best Professional Collection
Sarah Clemens
Best In Show
Will the Serpent Be Unbroken by Mark Roland
Iron Pen
Contestants of Iron Pen write a 100-word story based on a surprise prompt item. Here are the winners for CONvergence 2014 Iron Pen!
First Place
A Love So Fake, Even The Flowers Were a Fake by Rachel Maccabee
Second Place
The Fairy Trap by Alex Urvand
Third Place
Kelldra's Gift by Marguerite Krause
MasterArtist
Amateur artists are invited compete for the title of CONvergence MasterArtist by creating an original piece based on a prompt within a specific time limit and using a defined medium.
2014 MasterArtist
Jacklyn Hedlund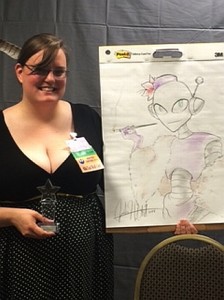 Masquerade
CONvergence Masquerade is one of the premiere events of the convention, showcasing the talents of costumers spanning all skill levels, from novices to masters. Here are the winners of the CONvergence 2014 Masquerade!
Best in Show
Allister in Womanland: The Queen's Retart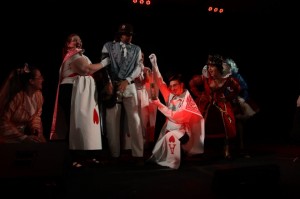 Best Novice
Last of the Cybermen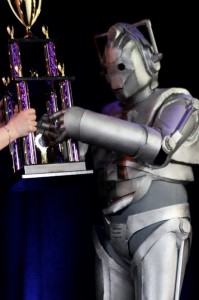 Best Journeyman
Queen Elsa of Arendelle
Best Master
Freya Crescent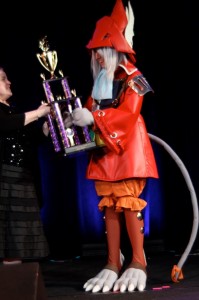 Best Performance
Von Trapping with the Von Trapps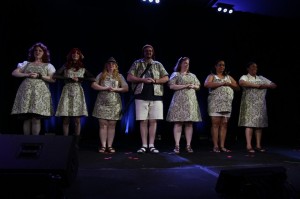 Best Re-Creation
Win a Date with Flemeth, Witch of the Wild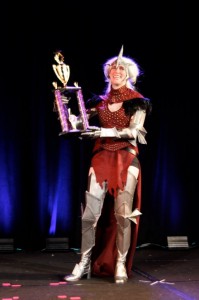 Best Interpretation of Theme
Demona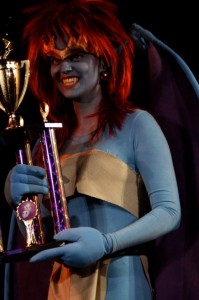 Best Workmanship
Mini Katniss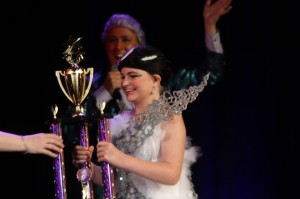 Judge's Choice
Wonderous Woman
The Hop
Astrid from How to Train your Dragon 2
Inspector Gadget
Arronax Sisters
The Venture Brothers Villains
Masquerade winner photos by Peter Verrant.