Located in the Lower Level Ballrooms at the Sheraton Bloomington, the CONvergence Dealers Room features vendors from near and far with a myriad of unique wares! You'll find anime and books, corsets and jewelry, puppets, crafts, and even the latest gaming modules. Your CONvergence weekend is not complete without a visit to the Dealers Room and all our wonderful dealers!
---
Hours
Dealers Room Hours
Thursday 2:00pm – 7:00pm
Friday 10:00am – 6:00pm
Saturday 10:00am – 6:00pm
Sunday 10:00am – 4:00pm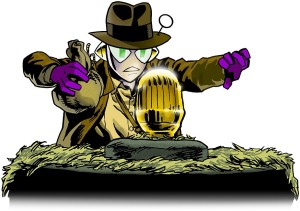 2017 Vendors
David Christenson Bookseller
Infinite Diversity
MO'R Designs
SLR Knives
Whimsey Winks
Become a Vendor
For information on selling in the CONvergence Dealers Room, please see our Vendors page.
Questions & Comments
Have questions or comments about the CONvergence Dealers Room? Contact the Dealers Room!