Located in the Lower Level Ballrooms at the Sheraton Bloomington, the CONvergence Dealers Room features vendors from near and far with a myriad of unique wares! You'll find anime and books, corsets and jewelry, puppets, crafts, and even the latest gaming modules. Your CONvergence weekend is not complete without a visit to the Dealers Room and all our wonderful dealers!
---
Changes For 2016
The Dealers Room is moving to the Lower Level Ballrooms of the Sheraton Bloomington Hotel, just across the street from the DoubleTree by Hilton. The free CONvergence shuttles also stop there.
If you have any questions about the new location, please Contact CONvergence Dealers Room.
Hours
Dealers Room Hours
Wednesday 2:00pm – 7:00pm (Vendor set-up only)
Thursday 10:00am – 2:00pm (Vendor set-up only)
Thursday 2:00pm – 7:00pm
Friday 10:00am – 6:00pm
Saturday 10:00am – 6:00pm
Sunday 10:00am – 4:00pm (Vendors may begin to pack up after 3:00 pm)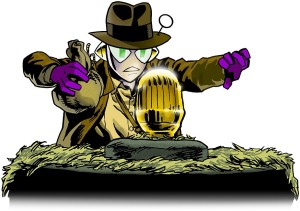 2016 Vendors
After the Sheep Fiber Arts
Alternate Realities
David Christenson Bookseller
Dreamers Vault Games
Highland Princess Designs, LLC
Infinite Diversity
MO'R Designs
SLR Knives
Whimsey Winks
Become a Vendor
For information on selling in the CONvergence Dealers Room, please see our Vendors page.
Questions & Comments
Have questions or comments about the CONvergence Dealers Room? Contact the Dealers Room!