Lois McMaster Bujold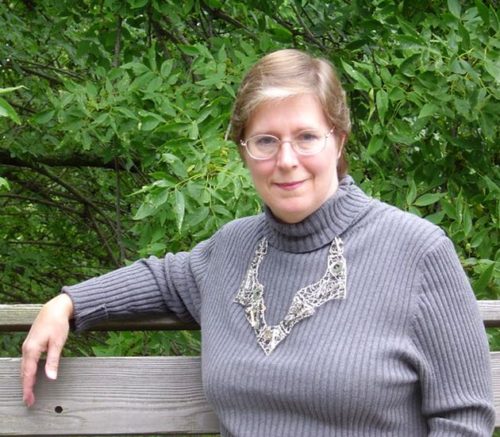 Lois McMaster Bujold was born in 1949, the daughter of an engineering professor at Ohio State University, from whom she picked up her early interest in science fiction. She began writing with the aim of professional publication in 1982 and wrote three novels within the span of three years: Shards of Honor, The Warrior's Apprentice, and Ethan of Athos. All three sold to Baen Books in October of 1985, launching her career.
Bujold went on to write many other books for Baen, mostly featuring her popular character Miles Naismith Vorkosigan, his family, friends, and enemies. Her fantasy from HarperCollins includes the award-winning Chalion series and the Sharing Knife series.  More recently she has been exploring self-e-publishing with the novella-length tales of the sorcerer Penric in the World of the Five Gods.
She has won the Hugo Award for Best Novel four times and been nominated ten times, in addition to garnering another Hugo for best novella, three Nebula Awards, three Locus Awards, the Mythopoeic Award, two Sapphire Awards, the Minnesota Book Award, the Forry Award, and the Skylark Award.  In 2007, she was honored with the Ohioana Career Award, and in 2008 was Writer Guest-of-Honor for the 66th World Science Fiction Convention.  A complete list of Lois McMaster Bujold's awards may be found on the Science Fiction Awards Database website. Her works have been translated into over twenty languages.
Lois McMaster Bujold now lives in Minneapolis, and has two grown children. You can find more about Lois McMaster Bujold on her website, www.dendarii.com. Follow her on Facebook and on her GoodReads blog.
---
Kristopher Carter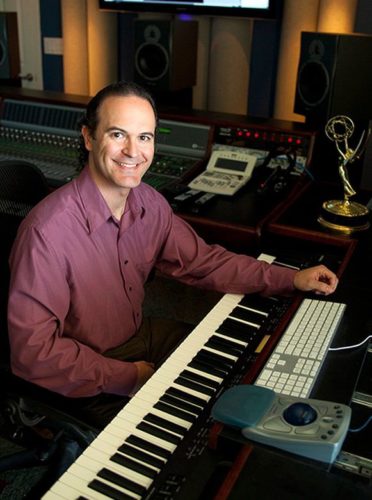 Kristopher Carter began his career as one of the youngest composers to work for Warner Bros, scoring his first episode of Batman: The Animated Series at the age of 22. He received an Emmy Award for Batman Beyond, as well as seven other Emmy nominations and three Annie Award nominations. Equally at home composing feature film scores, he has written music for films that have won awards at many prestigious international festivals, including a Gold Medal for the Best Use of Music in a Feature Film at the 2008 Park City Film Music Festival. He composed music for SiREN, the third installment of the V|H|S horror anthology, indie horror favorites Dance of the Dead and The Other Side, as well as sci-fi mystery Yesterday Was A Lie.
He made his Hollywood Bowl debut in 2001 with a commission from John Mauceri and the Hollywood Bowl Orchestra. In the record world, he has collaborated with the Wallflower's Rami Jaffee and blues guitarist Kenny Wayne Shepherd. A prolific concert composer, he has received commissions from cellist Carter Enyeart, saxophonist Robert Austin, flautist Gaspar Hoyos, and the University of North Texas Men's Chorus. He was named Commissioning Composer of the Year by the Texas Music Teachers Association and also received a fellowship to Robert Redford's Sundance Composers Institute. He served as the first Composer-In-Residence of the Bel Canto Northwest Opera Festival and has given clinics across the country on film composition.
Along with his collaborators Michael McCuistion and Lolita Ritmanis, collectively known as Dynamic Music Partners, Kristopher has created hundreds of hours of music for a variety of different genres, including TV series, independent films, video games and live performance events. Dynamic Music Partners has earned twenty-eight Emmy Award nominations and six Annie Award nominations as composers for Marvel's Avengers Assemble, Batman: The Brave And The Bold, Justice League, Teen Titans, Batman Beyond, The Zeta Project and The New Batman Superman Adventures. Other TV series they have scored include Young Justice, Ben 10, The Spectacular Spider-Man, and Kaijudo: Rise of the Duel Masters. Original concert works and suites of their scores have been performed in festivals and special events; from New York's Lincoln Center to The Hollywood Bowl, The Kennedy Center, The Griffith Observatory in Los Angeles, Tenerife – Spain and beyond, their music has received critical acclaim. Their Prime-time Emmy Award nominated musical Batman: The Brave and the Bold: Mayhem of the Music Meister, starring Neil Patrick Harris was a historic first Batman musical to ever be composed.
To learn more about Kristopher Carter and his work with Dynamic Music Partners, check out www.DynamicMusicPartners.com and Kristopher's IMDB page. You can also follow Kristopher on Twitter as @utadeer.
---
Norman Cates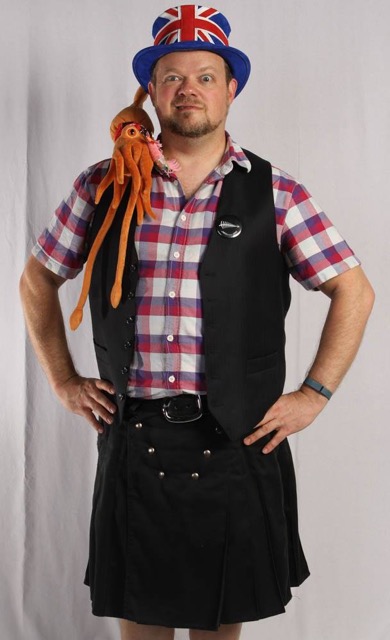 Norman Cates has been a Science Fiction and Fantasy fan for as long as he can remember. He realized early on that he wanted to get into special effects for movies, so he taught himself and picked up what he could from others.
He got his master's degree in chemistry because "I liked chemistry (I mean, who doesn't like blowing things up?) But also because it was useful for special make up effects.
After he graduated he worked in various jobs that weren't movie or special effects related. And he kept practicing his special effects make up techniques. He also kept sending his resume to Weta Workshop.
Finally, in 1999, Weta asked if he wanted to come and work on Lord of the Rings. "Um, gosh, let me think… YES!" was his answer.
Norman joined the prosthetics department where he made all of the elf ears, all of the fake noses worn by some of the actors, some of the hobbit feet, and various other prosthetics for the trilogy of movies.
He ended up in the Weta digital department, where he helped with the post-production of the whole trilogy. Since then, he's worked on King Kong, Eragon, The Day the Earth Stood Still, Waterhorse, Avatar, Man of Steel, Iron Man 3, The Avengers, X-Men: The Last Stand, The Hobbit: The Desolation of Smaug, The Hobbit: The Battle of Five Armies, and many others.
Norman's not just a special effects makeup artist and digital compositor. He's also a fan and a con-runner. He regularly attends WorldCon and GenCon here in the U.S. In 2004, he was the DUFF delegate from Australasia for Noreascon 4.
He's run national science fiction conventions in New Zealand and regularly helps out with others. He helped form the Science Fiction and Fantasy Association of New Zealand in 2002. He's even working on a bid to bring WorldCon to New Zealand in 2020.
He LARPs. A lot. He's an amateur actor. Most of all, he loves talking with people about his professional and fan work. So when you see him at CONvergence 2017, make sure you ask him about it.
Learn more about Norman Cates's work on his IMDB profile, and  follow him on Facebook.
---
Eric Chu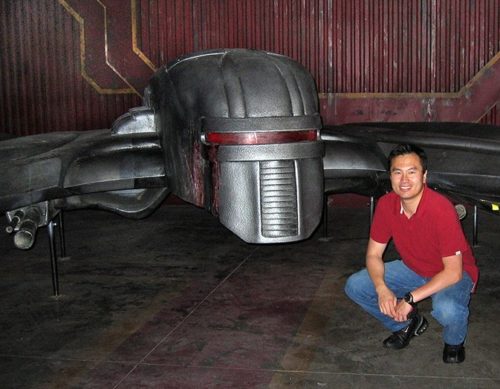 Born in Hong Kong at a very early age, Eric Chu quickly exhibited an interest in design and film. Even as a young child, directing seemed to be in his blood, but an uncooperative cast of plastic farm animals would prove to be an endless source of frustration for the young inexperienced artist and he vowed never to work with PVC again.
In the ensuing years, Eric's preoccupation with film and storytelling would manifest itself throughout his high school experience in the form of super-8 films. There, he experimented with the medium by which he would explore issues and ideas relevant to him during this stage of his life. His most politically-charged film of this period involved a G.I Joe and some leftover Halloween fireworks. From 1982-84 Eric turned his back on the industry, preferring instead to stifle his creative tendencies by enrolling in art school. During those two years at The Emily Carr College of Art, he was exposed to the world of performance art, obtuse poetry and conceptual pieces. After this profoundly formative period he decided to move on, as he was unable to keep a straight face.
Since then, Eric has been in the film and animation business for over 30 years, starting at Nelvana back in 1985. Working as a layout and storyboard artist, he became quickly known for reworking storylines to fit his own bizarre sense of humor. While in Toronto, he found himself on such projects as Droids, Beetlejuide, Captain Power, and countless others. However, working on syndicated animated shows afforded little creatively and, in pursuit of a more stimulating environment, he moved to Asia where he became involved in the local film and commercial industry there by forming Fisheye Films with a local director and producing commercials. Upon his return to Canada in 1998, Eric began working on various productions around Vancouver.
In 2002 Eric found himself doing concept designs for the new Battlestar Galactica where he was responsible for visualizing the look of the new Galactica, the Cylons, Raiders, Basestars, and consequently upset millions of die-hard fans of the original series.
Eric works out of Paranoid Delusions Inc, a Vancouver-based Design Company he founded in 1985. He describes it as "a creative studio where ideas are isolated, incubated and bred to wreak mutant havoc on the world."
Currently, he has several projects in various stages of development, including working with Anderson Entertainment on the upcoming puppet-based science fiction series, Firestorm, a return to the old Gerry Anderson shows he grew up loving as a kid—plastic toys, explosives, and all.
Learn more about Eric Chu on his studio's website, www.paranoiddelusionsinc.com, and follow him on Facebook and on Twitter as @TheCylonGod.
---
Tracee Lee Cocco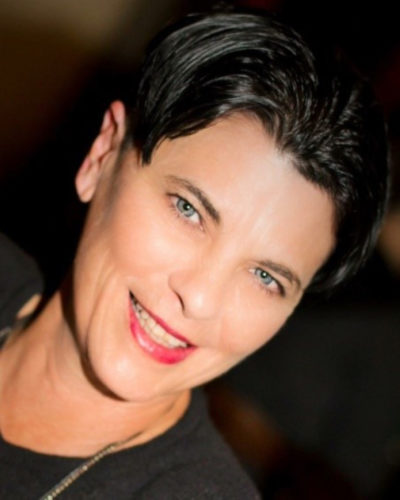 Tracee Lee Cocco is an actress, model, and stuntwoman, most known for her stunt work and various roles as background characters and aliens on the hit television series Star Trek: The Next Generation, Star Trek: Deep Space Nine and Star Trek: Voyager.
In addition to having performed stunts in a whopping 103 episodes of Star Trek: The Next Generation, Tracee is best known for her portrayal of Lieutenant Jae, a featured background character in 62 episodes over four seasons of Star Trek: The Next Generation. Her beloved Starfleet officer character also appeared in three Star Trek: The Next Generation feature films: Generations, First Contact and Insurrection, and Tracee additionally worked as a stand-in for Alice Krige (the Borg Queen) in First Contact.
In the Star Trek: The Next Generation episode, "Descent" Tracee played a Borg drone damaged by the villain Lore's experimentation. In Star Trek: Deep Space Nine, she portrayed some of the most exotic aliens, such as an Antican, Borg, and Kobheerian.
Tracee participated in the filming of the interactive movie-game, Star Trek: Borg; she is most notably seen as a Starfleet science officer visible on the corridor aboard the USS Cheyenne at the start of the game. She also appeared as an alien bar character in the 1996 hit video game Star Trek: Klingon.
Apart from work on Star Trek, Tracee has appeared in many cult television and film productions. She was featured as Marla in the daily soap General Hospital and as a regular lifeguard in several episodes of Baywatch. Among her film background work are the drama Gross Anatomy and the science fiction film Demolition Man. Following Demolition Man, Tracee was cast as the lead computer voice in the Demolition Man Pinball game in 1994.
Tracee's other work includes science fiction films Barb Wire and Virtuosity, and the action comedy Bulletproof, as well as the 1995 video game Angel Devoid: Face of the Enemy.
You can learn more about Tracee Lee Cocco on her website www.ltjae.com and her IMDB page. Follow Tracee on Facebook or on Twitter as @realtraceecocco.
---
Naomi Kritzer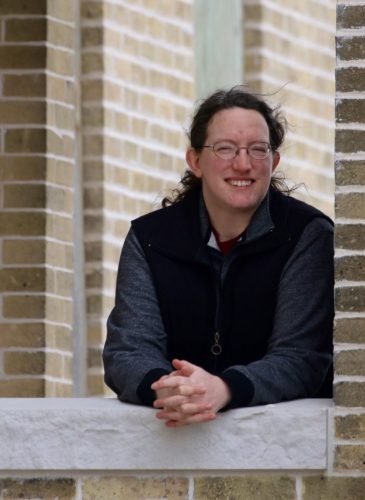 Naomi Kritzer submitted her first story to an editor at the age of 15. Unfortunately, Marion Zimmer Bradley rejected that story for one of her Sword and Sorceress anthologies, but that hasn't stopped Naomi from pursuing her career as a successful Science Fiction and Fantasy author.
Naomi's numerous short stories have appeared in nearly every science fiction and fantasy magazine, including Asimov's, Analog, The Magazine of Fantasy and Science Fiction, and Clarkesworld. Her short story "Cat Pictures Please", published in Clarkesworld, won a Locus Award and a Hugo Award, and was also nominated for a Nebula Award.
Published by Bantam, Naomi has penned five fantasy novels, including her Dead Rivers series and Eliana's Song series.
Naomi is also a local Minnesota political blogger who attained some notoriety for writing about all 35 candidates in the 2013 Minneapolis mayoral race. (Gawker referred to her as an "astute local political commentator.") Her endorsements swing dozens of votes in hot races for Park Board and Soil and Water Commissioner.
Interesting and odd facts about Naomi include: she lived abroad for a year in London and for a semester in college in Nepal; she has played the piano, violin and guitar, though she will not claim to have played any of them well; she's been online since the 1990s (yes, the stone age) when she dialed up to a chat line called the Beeline to post on local BBSs while she was in high school; she has never dieted; she still takes a daily paper (the Star Tribune), though she doesn't know anyone else who does so—but she and her daughters still enjoy reading it over breakfast; she makes her own pie crust, and excellent pie.
Naomi lives in St. Paul, MN with her husband and two aforementioned daughters, and (currently) three cats.
You can find more about Naomi on her website, www.naomikritzer.com. Follow her on Twitter as @naomikritzer and on Facebook.
---
Seanan McGuire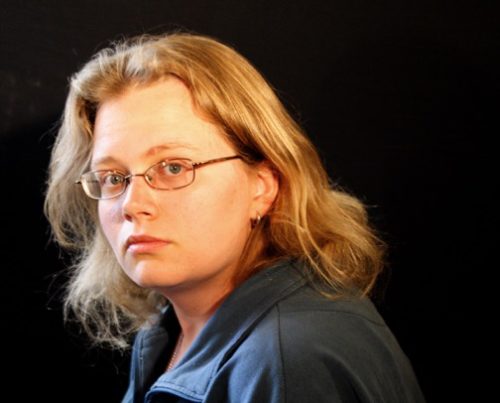 Seanan McGuire writes things. A lot of things. At last count she has written: 20 novels under her own name and another 8 under the pen name Mira Grant, 93 works of short fiction, 11 Essays or works of non-fiction, and 9 poems and books of poetry (all together, not 9 of each).
And she's still writing.
Seanan is the author of the October Day and InCryptid urban fantasy series—just part of her 28 novel list. She has won 5 Pegasus Awards, entirely on her own merits.
She has a penchant for anything venomous (and can probably tell you all about the antidotes). She has a fan club at the CDC (ask her about this one). And she claims to be amused for hours by almost anything.
To add to her many talents, Seanan is the cartoonist behind the web comic With Friends Like These. She's also a musician and filker with 6 CDs to her name and a song book of 319 songs. (Yes, you read that correctly. Three hundred and nineteen.)
Seanan lives in a creepy, remarkably orange house in the Pacific Northwest, which she shares with two enormous blue cats, a very angry iguana, and several hapless henchpeople.  There is not a moat filled with alligators yet, but she lives in hope.
Seanan's interests include cornfields, chainsaws, presenting herself as the most sincere patch, and drinking all the Diet Dr Pepper. (Which she swears is a food group of its own.)
To learn more about Seanan and all the amazing things she manages to squeeze into her already busy life, visit her website, www.seananmcguire.com, and follow her on Facebook or on Twitter as @seananmcguire.
---
Jai Nitz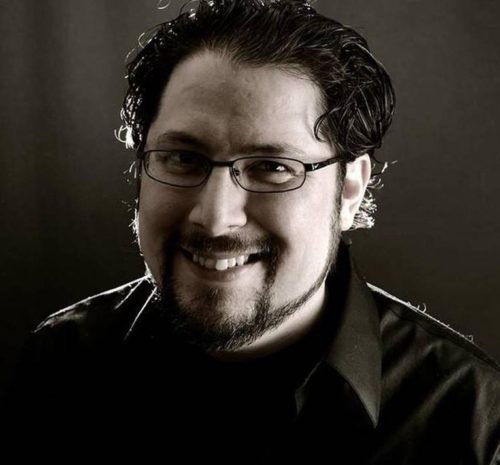 Born in Oklahoma, Jai Nitz lived in the state for all of two weeks before his family moved to the Virginia suburbs of Washington DC.  His father worked for the Federal Government and the Nitz family moved often.  From Sterling VA to Atlanta GA, Jai and his older brother developed a love for comic books. However, there were no Hispanic/Latino/Mexican characters that Jai could relate to. See, while his father was from Oklahoma, his mother was a proud Tejana from South Texas within spitting distance of the Mexican border. Even in the racially inclusive 1970s, the only Mexican superhero in mainstream media was El Dorado from Superfriends, but he wasn't even in the comics. Even so, "Create superheroes," was young Jai's immediate answer when his first grade teacher asked him what he would do with himself, and Jai spent his school days filling a notebook with his extremely serious characters like Captain Rat and Super Celery.
Jai attended the University of Kansas in lovely Lawrence KS as a Philosophy major. During his freshman year, a movie called Pulp Fiction came out that changed his life. Jai told himself, "I want to make comics the way that guy makes movies," and graduated with a Theater and Film major.  (Jai got to meet Quentin Tarantino a few years ago at Comic-Con International.  They nerded out over Deadly Hands of Kung Fu.)
He self-published his first comic, Novavolo, in 2000. Just after becoming a full-time freelancer, Jai and his partner Greg Smallwood took Dream Thief to Dark Horse Comics.  They won several awards and honors for the comic and ended up on many Top 10 lists that year.
During his tenure as a contributing writer to The Batman Strikes! with artist Christopher Jones, Jai was invited to visit the DC Comics office in New York and offered the unique opportunity to write whatever he was most passionate about. As mentioned before, the main constant in Jai's transient childhood was comic books, but he'd always been keenly aware of the lack of superhero representation for comics fans like himself. Jai, given this golden opportunity, proposed a new El Diablo series starring a new, morally challenged Chicano anti-hero, Chato Santana.
Before long, Jai, along with artist Phil Hester, had created a Latino character and elevated him to the forefront of modern superhero comics and… failed.  Miserably. In fact, El Diablo #6 is believed to be the worst-selling DC superhero comic of all time. It was an incredible surprise when writer Adam Glass took over Suicide Squad and requested El Diablo for the team. Then Oscar winner David Ayer was hired to write and direct the Suicide Squad film. Ayer was from East Los Angeles and grew up surrounded by Latinos, so he based the emotional arc of the movie around the character he recognized best: El Diablo. This led to a resurgence in DC's Chicano anti-hero, a wider and more inclusive audience, and a new interest in comics starring Jai's lovable murderous scamp.  Now, tied to the Suicide Squad franchise, Jai writes Suicide Squad Most Wanted: El Diablo and other related projects.
Like many scholars enamored with a town devoted to learning, Jai became a townie and never left Lawrence, KS, the home of the Jayhawks. He drinks in the same bars and coffee shops he haunted 23 years ago.  He eats at the same Arby's that captured his heart in 1994.  He occasionally teaches a course on comic books and storytelling at his alma mater.  His two sons were born in the same hospital room in Lawrence, albeit a few years apart.  He has lived in Lawrence longer than any other town in his life.  He writes comic books and tells stories, and he can't wait to share them with you.
Find a complete list of Jai Nitz's comic book works on the Comic Book Database Website. Follow Jai on his Facebook page and on Twitter as @JAINITZ1.
---
Ian Truitner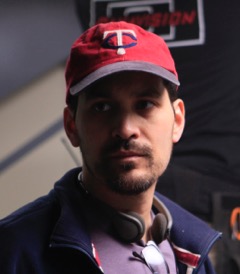 Ian Truitner is a writer, director, and producer who has brought numerous projects from concept to reality. He forged a unique path into the film industry by merging the incongruous worlds of military training and theater, having learned the technical aspects of film as a combat photographer in the U.S. Army while practicing stage craft at the University of Minnesota. By applying guerrilla tactics to filmmaking Ian became a prolific creator of numerous award-winning endeavors, including Teleios (2016), W.M.D. (2013), Expecting Love (2009), Cutting Room (2006), and Richard Roe (2001).
His latest film, the critically acclaimed Sci-Fi feature Teleios, premiered at the Sci-Fi London Film Festival and went on to win numerous international awards. Ian has contributed to projects at Warner Bros. Pictures Theatrical Marketing, Walt Disney Feature Animation, Spike TV, The Weinstein Company, GRB Entertainment, and Paramount Home Entertainment.
Ian's projects have screened or won awards at the following festivals: Cannes Film Festival, Milan International Film Festival, Fantastic Planet, Galactic Film Festival, Sci-Fi London, Palm Springs International Film Festival, Seattle International Film Festival, SXSW Eco, Telly Awards, Shriekfest, Telluride Indiefest, Sarasota International Film Festival, Hollywood Shorts, Stony Brook Film Festival, Palm Beach International Film Festival, International Independent Film Awards, Fantasmagorical Film Festival, West Fest, and New York Film and Video Film Festival.
A St. Paul native, Ian has a BA in Theater (cum laude) from the University of Minnesota and an MBA from Penn State University. He is a member of the Directors Guild of America (DGA) and BMI.
Learn more about Ian and his work on his website, www.iantruitner.com.
---
Saymoukda Vongsay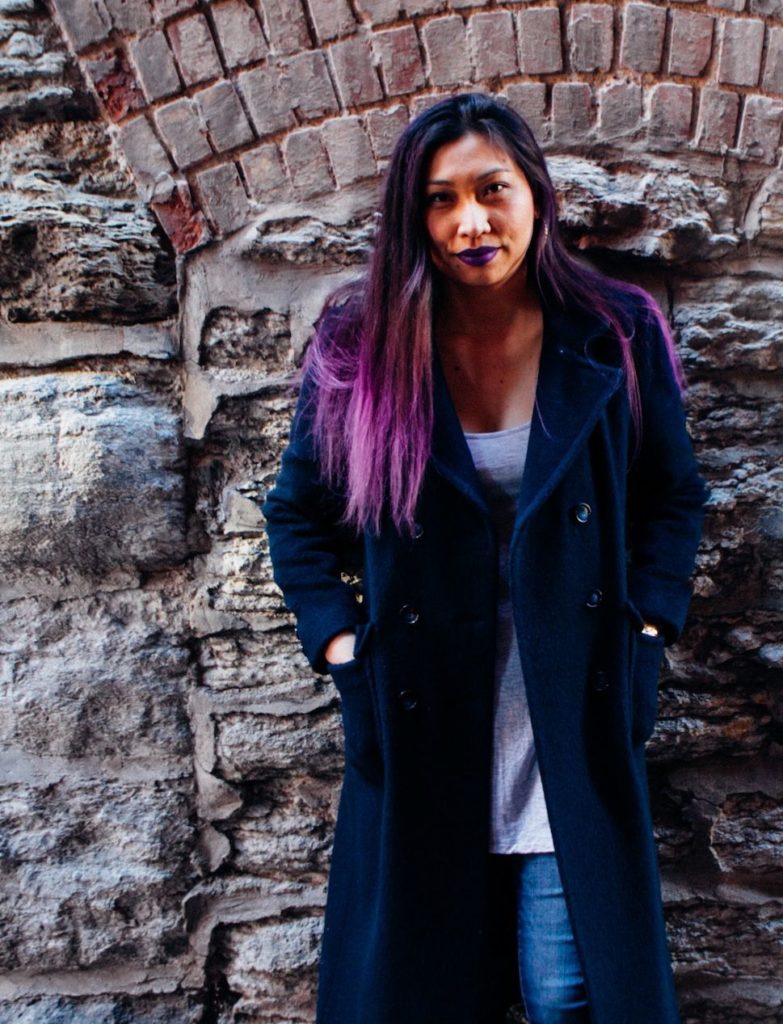 Saymoukda Duangphouxay Vongsay is an award-winning Lao American poet, speculative fiction playwright, and experimental cultural producer whose work is focused on creating tools and spaces for the amplification of refugee voices. She was born in a refugee camp in Nongkhai, Thailand and currently lives in Minneapolis, MN. Her Kung Fu Zombie-verse and other plays have been presented by the Smithsonian Asian Pacific American Center, Theater Mu, and the Consortium of Asian American Theater Artists, and her writings can be found on coffee sleeves, along metro transit lines, and in literary and academic journals and anthologies.
In addition to her creative accomplishments, Saymoukda is co-founder of the Lao American Writers Summit and Symposium and co-founder of The Unit Collective of Emerging Playwrights of Color. She is a former event chair of the Twin Cities World Refugee Day festival planning committee, is a teaching artist with COMPAS, Success Beyond the Classroom, East Metro Integration District, and the East Side Arts Council. She is an advisory board member of the Asian Economic Development Association's Little Mekong Arts District and formally served on the board of directors for Intermedia Arts, Saint Paul Almanac, and Ananya Dance Theatre.
Saymoukda is an Aspen Ideas Bush Foundation scholar, Intermedia Arts VERVE Grant for Spoken Word Poets recipient, 2017 Loft Literary Center Spoken Word Immersion fellow, and a Theater Mu New Performance fellow. She is a recipient of grants and fellowships from organizations such as the Bush Foundation, Jerome Foundation, Joyce Foundation, the John S. and James L. Knight Foundation, the Minnesota State Arts Board, and Metropolitan Regional Arts Council.
To learn more about Saymoukda Duangphouxay Vongsay and her work, visit her website, www.saymoukdatherefugenius.com, and follow her on Facebook or on Twitter as @REFUGENIUS.
Photo credit Nancy Musinguzi.
Saymoukda Vongsay's Fan-Featured Guest Appearance at CONvergence 2017 is made possible by Twin Cities Geek. Read Twin Cities Geek's interview with Saymoukda here: "Minnesota Playwright and Poet Saymoukda Vongsay Is the Refugenius You're Looking For"