Charlie Jane Anders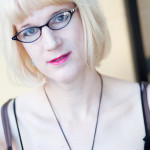 Charlie Jane is the Managing Editor of io9.com. She won the 2012 Hugo for Best Novelette for Six Months, Three Days. She emcees the monthly reading series "Writers With Drinks" in the San Francisco area. Visit her website or follow her on Twitter.
---
Lou Anders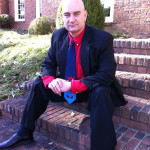 Lou Anders is the Hugo Award winning editorial director of the SF&F imprint Pyr books, a Chesley Award winning Art Director, and the editor of nine anthologies, the most recent of which are Masked, Swords and Dark Magic, and Fast Forward 2. He has also been nominated for the Philip K. Dick Award, the Locus Award, the Shirley Jackson Award, five additional Hugo Awards, and three World Fantasy Awards. Visit him online at www.louanders.com, on Facebook at www.facebook.com/lou.anders, and on Twitter @LouAnders.
---
Caitlin Blackwood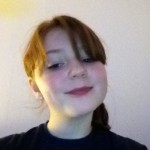 Caitlin played young Amelia Pond in the following episodes of Doctor Who: The Eleventh Hour, The Big Bang, Let's Kill Hitler, and The God Complex. She is the cousin of Karen Gillan, who plays the adult Amy Pond. Caitlin was born in 2000, making her the first CONvergence guest to be younger than the convention itself.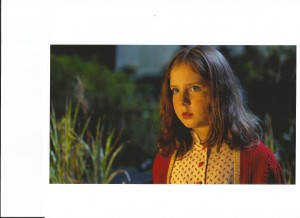 ---
Bill Corbett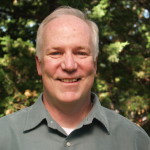 Bill is a writer and performer for television, film and theater. He voiced the Crow T. Robot during the later seasons of Mystery Science Theater 3000, and is a part of RiffTrax. He created the graphic novel "Super-Powered-Revenge Christmas" and is a writer and performer on Minnesota Public Radio's Wits. Follow him on Twitter and check out the RiffTrax Fan Page.
---
Paul Cornell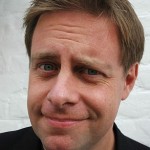 Paul is a writer of novels, comics, and television. He is part of the 2012 Hugo Winning podcast "SF Squeecast". His novel London Falling will be out before CONvergence 2013. He is currently writing "Demon Knights" for DC Comics and "Saucer Country" for Vertigo. He was previously a CONvergence Guest of Honor in 2010. Visit his website or follow him on Twitter.
---
James Moran
James is a British screenwriter for television and film. He wrote the horror-comedy movies Severance and Cockneys vs Zombies, and a thriller Tower Block that was released in September 2012. He wrote "The Fires of Pompeii" for the 2008 series of Doctor Who, and has also written for Torchwood, Primeval, Spooks (MI-5 in the US), and Crusoe.Visit his Fan Page or follow him on Twitter.
---
Kevin Murphy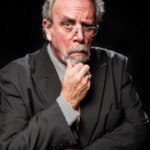 Kevin Murphy is perhaps best known for portraying the stout red robot Tom Servo on the TV series Mystery Science Theater for nine seasons. For their work, Kevin and his colleagues received the Peabody award and several free dinners, and apparently made an enemy of Joe Don Baker.
After the series ended Kevin traveled the globe, seeing movies in theaters every day for an entire year and chronicling the experience in the HarperCollins book A Year at the Movies: One Man's Filmgoing Odyssey.
Since then Kevin has continued to make a living out of being a culture-motivated merry-andrew, including a stint as a film commentator on NPR's Weekend Edition Sunday and a column in Total Movie Magazine. Presently Kevin writes and performs on the NPR series Wits, and with his MST3K confreres Mike Nelson and Bill Corbett continues to riff movies through Rifftrax.com. Follow him on Twitter and check out the RiffTrax Fan Page.
---
John Picacio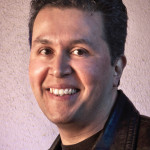 John Picacio is one of the most prolific American cover artists in science fiction and fantasy over the last 10 years. He won the 2012 Hugo Award for Best Professional Artist, and has previously won the World Fantasy Award and the Locus Award. His best-selling 2012 calendar for George R. R. Martin's A SONG OF ICE AND FIRE won the 2012 Chesley Award for Best Product Illustration — the fifth Chesley of his career. He's well-known for his work on Michael Moorcock's ELRIC books as well as iconic covers for many science fiction and fantasy literary classics. Visit his website or follow him on Twitter.
---
Melinda Snodgrass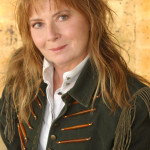 Melinda is a novelist and screenwriter. She was a story editor on Star Trek: The Next Generation, and wrote the Writer's Guild Award nominated script THE MEASURE OF A MAN. She's worked on Reasonable Doubts, the Profiler, Sliders, Strange Luck, and several pilots. She's also a co-editor with George R. R. Martin and writer on the Wild Cards series, which is currently in development as a feature film. She's also an accomplished horse woman, riding and showing at the Grand Prix level in dressage. Visit her website or follow her on Twitter.