Jason Carter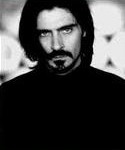 Actor: The Dead Matter, Babylon 5
Born in London and raised in Gainsborough, a small market-town in Lincolnshire, Carter appeared on stage since he was a child, and spent three years at London Academy of Music and Dramatic Art. In 1982, he landed his first television role on BBC2's long-running Jackanory (1965 – 1996) as Hawkwing. He has appeared in numerous television series including Viper, Beverly Hills 90210, 3rd Rock from the Sun, Angel and and as Ranger Marcus Cole on Babylon 5. He also played the hedgehog, Hans, in an episode of the television series The Storyteller. Jason also voiced James Bond in the video game GoldenEye: Rogue Agent.
---
Edward Douglas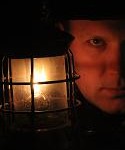 Composer/filmmaker: Midnight Syndicate, The Dead Matter
Edward Douglas formed Midnight Syndicate shortly after releasing the 1996 version of his film The Dead Matter which he directed and scored and would later remake. Midnight Syndicate's self-titled debut album was released the following year, and majority of music on the album was written, arranged, and performed by Edward. Most of the songs on Midnight Syndicate's thirteen albums are characterized by a blend of instrumental music and sound effects and are commonly used to provide atmosphere during the Halloween season, in haunted attractions, and in the role-playing game industry.
---
Seanan McGuire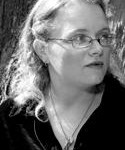 Author & Filker: October Daye and NewsFlesh novels
Seanan describes herself as an "Urban fantasy author, old-school horror girl, and comic book addict." She has published short stories, non-fiction essays and poetry. This year Seanan released the Hugo-nominated Feed, the first book in her NewsFlesh trilogy under the pseudonym of Mira Grant.
---
Lynne M. Thomas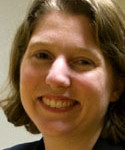 Author, Editor & Librarian: Chicks Dig Time Lords, Whedonistas
Lynne is the Head of Rare Books and Special Collections and Assistant Professor at Northern Illinois University. She has published articles about uses of gender in dime novels, maintains a professional blog called Confessions of a Curator, and has appeared as a guest blogger for the Nebula Awards Blog. She is the co-editor of the Hugo-nominated Chicks Dig Time Lords and the new Whedonistas.
---
Anthony Tollin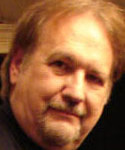 Historian & Publisher: Doc Savage, The Shadow
Anthony is a historian of pulps, and is currently the publisher of a series of lavish reprints of the original Doc Savage and Shadow pulps through his Shadow's Sanctum Press. Anthony also was a colorist for DC Comics working on titles ranging from The Shadow Strikes to Crisis on Infinite Earths and Ambush Bug.
---
Catherynne Valente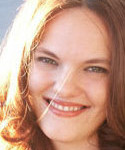 Novelist, Poet & Literary Critic: The Orphan's Tales series
Catherynne is a Tiptree-, Andre Norton-, and Mythopoeic Award-winning novelist, poet, and literary critic. Her debut novel, The Labyrinth, was a Locus Recommended Book, and her subsequent novels have been nominated for the Hugo, World Fantasy, and Locus awards. She has also published five books of poetry and won the Rhysling Award for speculative poetry.
---
Brian Van Camp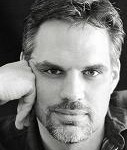 Actor: The Dead Matter, New World Disorder
Born in Southfield, Michigan, Brian Van Camp plays Mark Pym in The Dead Matter, and has also appeared as Coltrane in the Rutger Haurer film New World Disorder, and as Lyle Barnes in the TV-movie Terror in the Mall.
---
Brian Keene
Brian Keene is a Bram Stoker Award winning horror author, first in 2001 for his non-fiction work Jobs In Hell and then again in 2003 for his debut novel, the post-apocalyptic zombie tale The Rising. Several of his books and stories are slated for film, video game and comic book adaptations.
Brian's novels include:
No Rest For The Wicked (2001)
The Rising (2003)
Fear Of Gravity (2004)
Terminal (2005)
City Of The Dead (2005)
Earthworm Gods (2005)
The Rutting Season (2006)
The Conqueror Worms (2006)
Ghoul (2007)
Dead Sea (2007)
Brian has also edited a number of anthologies including Best of Horrorfind I & II (2001/2003), and In Delirium (2006), and is assistant editor of Grave Tales magazine from Cemetary Dance Publications.
Since visiting us in 2007, Brian has written the miniseries Dead of Night: Devil Slayer for Marvel Comics, adapted his story Terminal into a play with Roy C. Booth, and is hard at work on his next novel Castaways.
---
Greg Weisman
"You guys run a kick-ass con!"
– Greg Weisman (2006)
A former English composition and writing teacher, Greg has been a story-teller all his life, working as an Associate Editor and Freelance Writer for DC Comics, where he wrote Captain Atom and other titles.
Greg worked at Walt Disney Television Animation from 1989 until 1996, rising through the ranks to become the Director of Series Development for the division. Greg worked on such diverse properties as Darkwing Duck, Gummi Bears, Tail Spin, Bonkers, Raw Toonage, Duck Tales the Movie, Aladdin the Series and The Mighty Ducks, among others.
In 1991, Greg and his team created and developed a new series for Disney: GARGOYLES. Greg left his position as an executive to become the Supervising Producer and Supervising Story Editor of the first 66 episodes of that series. In 1996, Greg left Disney for DreamWorks Television Animation, where he also developed numerous series.
In October of 1998, Greg left DreamWorks to become a full-time Freelance Writer, Story Editor, Producer and Voice Director. He has written scripts for Men In Black, Disney's Hercules, Big Guy & Rusty the Boy Robot, Max Steel, Roughnecks: The Starship Troopers Chronicles, Buzz Lightyear of Star Command, The Mummy, Kim Possible, The Batman, Alien Racers and Bionicle: Mask of Light, among others.
Greg voice directed the original DVD Movie, Atlantis: Milo's Return and the English dub of the Japanese anime video series 3X3 Eyes. He also produced and story edited the second season of W.I.T.C.H. for Disney and SIP Animation.
In 2006, Greg oversaw the return of Gargoyles when he began writing the Disney's Gargoyles comic book series published by Slave Labor Graphics. The first issue of the bi-monthly book sold out its initial print run. A Gargoyles spin-off entitled Bad Guys is a six-issue limited series debuted in Winter 2007. Again written by Greg Weisman, Bad Guys features the adventures of Gargoyles villains Hunter, Dingo, Matrix, Yama and Fang on a mission for good, somewhat in the mold of the Dirty Dozen. He is also developing a new "Red Tornado" series for DC Comics.
CONvergence 2008 Guest of Honor Greg Weisman recently announced the culmination of over a year's-worth of work on a new animated series for the KidsWB, "THE SPECTACULAR SPIDER-MAN," where Greg acts and Supervising Producer/Writer. This new Spidey series aired a one hour premier on March 8th. To see trailers and find out when you can catch the web-slinger in action on the series' website.
Most recently he has served as the Supervising Producer of The Spectacular Spider-Man, and is curently producing the upcoming Young Justice animated series.
Greg has a wife, Beth, and two kids, Erin and Benny, two cats, Iggy and Bigtime and two basset hounds, Abraham and Sami.