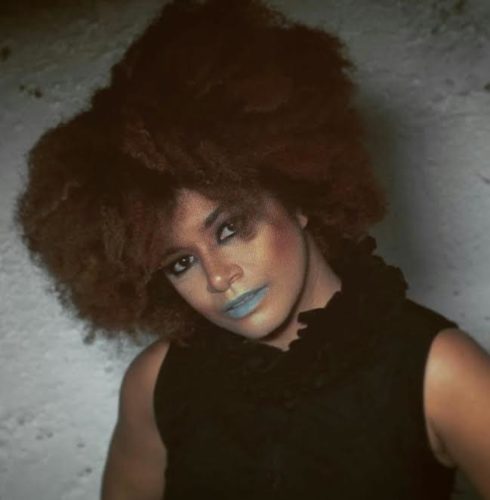 Ytasha L. Womack is an award-winning author, filmmaker, independent scholar, and dancer. She is an expert on Afrofuturism and its applications, frequently lecturing on the subject across the world. Ytasha was honored among DesignHub's 40 Under 40 designers for social good and innovation in 2017. Her books include Afrofuturism: The World of Black Sci Fi & Fantasy Culture, the sci-fi novel Rayla 2212, Post Black, and Beats Rhymes and Life: What We Love & Hate About Hip Hop. Afrofuturism: The World of Black Sci Fi & Fantasy Culture is a 2014 Locus Awards Nonfiction Finalist.
Ytasha is director of the Afrofuturist experimental dance film A Love Letter to the Ancestors From Chicago. The film screened at the Afropunk Festival in Brooklyn; Black(s) to the Future Festival in Paris, France; the Reeltime Film Fest in Nigeria; Afrotopia in Bristol, England; the Black Harvest Film Festival in Chicago, among others. Her other films include Couples Night (screenwriter), Love Shorts (producer/writer), and The Engagement (director). Ytasha's upcoming sci-fi film Bar Star City is slated for release in 2018. The film follows a bar on Chicago's Southside that's a haven for galactic travelers.
Ytasha has lectured at a number of universities and cultural events and is a frequent speaker and artist presenter at Comic Cons and science fiction conferences across the USA. She was a featured speaker at Sonic Acts Festival in Amsterdam, the Deutsche Kinemathek's Science in Fiction in Berlin, the WOW Festival in Liverpool, and the Acheworks Chicago Series. She's also presented at Duke University, University of Chicago, Clark Atlanta University, Yale University, The New School, and others.
Ytasha began her career as a journalist covering arts, entertainment, and business. She is guest editor for NV Magazine, a New York based business publication; a former editor-at-large for Upscale Magazine; and former columnist for the Chicago Defender. A Chicago native, she has a B.A in Mass Media Arts, studied Arts, Entertainment and Media Management at Columbia College. She has a Masters Certificate in Better Living, a study in Metaphysics and New Thought Philosophy from the Johnnie Colemon Institute.
Ytasha has recently developed an Afrofuturism dance therapy program. She teaches an array of styles for both children and adults with the Beverly Arts Center's outreach and After School Matters in Chicago.
Learn more about Ytasha Womack at her website, www.iafrofuturism.com, and follow her on Twitter as @ytashawomack.