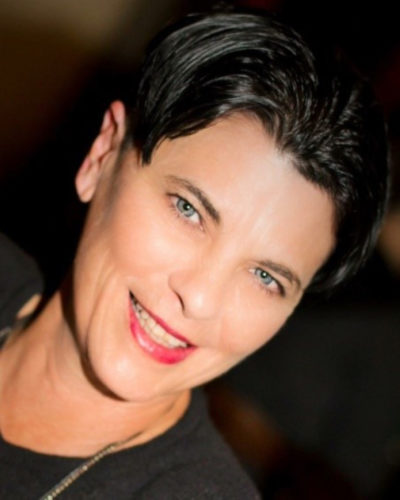 Tracee Lee Cocco is an actress, model, and stuntwoman, most known for her stunt work and various roles as background characters and aliens on the hit television series Star Trek: The Next Generation, Star Trek: Deep Space Nine and Star Trek: Voyager.
In addition to having performed stunts in a whopping 103 episodes of Star Trek: The Next Generation, Tracee is best known for her portrayal of Lieutenant Jae, a featured background character in 62 episodes over four seasons of Star Trek: The Next Generation. Her beloved Starfleet officer character also appeared in three Star Trek: The Next Generation feature films: Generations, First Contact and Insurrection, and Tracee additionally worked as a stand-in for Alice Krige (the Borg Queen) in First Contact.
In the Star Trek: The Next Generation episode, "Descent" Tracee played a Borg drone damaged by the villain Lore's experimentation. In Star Trek: Deep Space Nine, she portrayed some of the most exotic aliens, such as an Antican, Borg, and Kobheerian.
Tracee participated in the filming of the interactive movie-game, Star Trek: Borg; she is most notably seen as a Starfleet science officer visible on the corridor aboard the USS Cheyenne at the start of the game. She also appeared as an alien bar character in the 1996 hit video game Star Trek: Klingon.
Apart from work on Star Trek, Tracee has appeared in many cult television and film productions. She was featured as Marla in the daily soap General Hospital and as a regular lifeguard in several episodes of Baywatch. Among her film background work are the drama Gross Anatomy and the science fiction film Demolition Man. Following Demolition Man, Tracee was cast as the lead computer voice in the Demolition Man Pinball game in 1994.
Tracee's other work includes science fiction films Barb Wire and Virtuosity, and the action comedy Bulletproof, as well as the 1995 video game Angel Devoid: Face of the Enemy.
You can learn more about Tracee Lee Cocco on her website www.ltjae.com and her IMDB page. Follow Tracee on Facebook or on Twitter as @realtraceecocco.