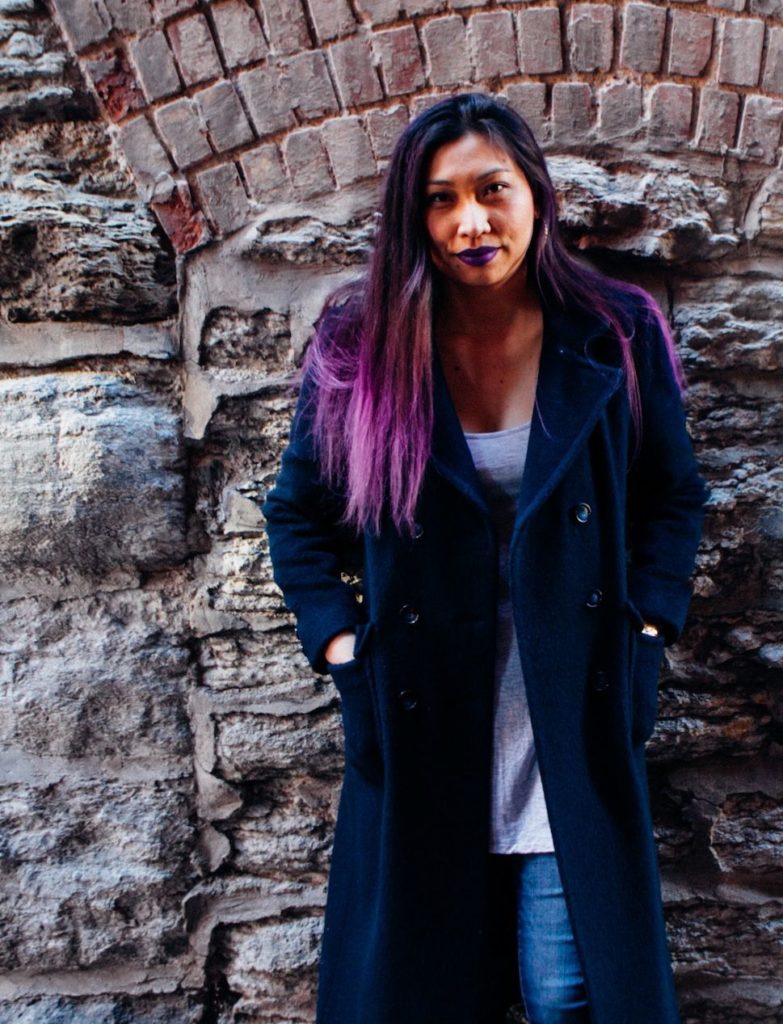 Saymoukda Duangphouxay Vongsay is an award-winning Lao American poet, speculative fiction playwright, and experimental cultural producer whose work is focused on creating tools and spaces for the amplification of refugee voices. She was born in a refugee camp in Nongkhai, Thailand and currently lives in Minneapolis, MN. Her Kung Fu Zombie-verse and other plays have been presented by the Smithsonian Asian Pacific American Center, Theater Mu, and the Consortium of Asian American Theater Artists, and her writings can be found on coffee sleeves, along metro transit lines, and in literary and academic journals and anthologies.
In addition to her creative accomplishments, Saymoukda is co-founder of the Lao American Writers Summit and Symposium and co-founder of The Unit Collective of Emerging Playwrights of Color. She is a former event chair of the Twin Cities World Refugee Day festival planning committee, is a teaching artist with COMPAS, Success Beyond the Classroom, East Metro Integration District, and the East Side Arts Council. She is an advisory board member of the Asian Economic Development Association's Little Mekong Arts District and formally served on the board of directors for Intermedia Arts, Saint Paul Almanac, and Ananya Dance Theatre.
Saymoukda is an Aspen Ideas Bush Foundation scholar, Intermedia Arts VERVE Grant for Spoken Word Poets recipient, 2017 Loft Literary Center Spoken Word Immersion fellow, and a Theater Mu New Performance fellow. She is a recipient of grants and fellowships from organizations such as the Bush Foundation, Jerome Foundation, Joyce Foundation, the John S. and James L. Knight Foundation, the Minnesota State Arts Board, and Metropolitan Regional Arts Council.
To learn more about Saymoukda Duangphouxay Vongsay and her work, visit her website, www.saymoukdatherefugenius.com, and follow her on Facebook or on Twitter as @REFUGENIUS.
Photo credit Nancy Musinguzi.
Saymoukda Vongsay's Fan-Featured Guest Appearance at CONvergence 2017 is made possible by Twin Cities Geek. Read Twin Cities Geek's interview with Saymoukda here: "Minnesota Playwright and Poet Saymoukda Vongsay Is the Refugenius You're Looking For"