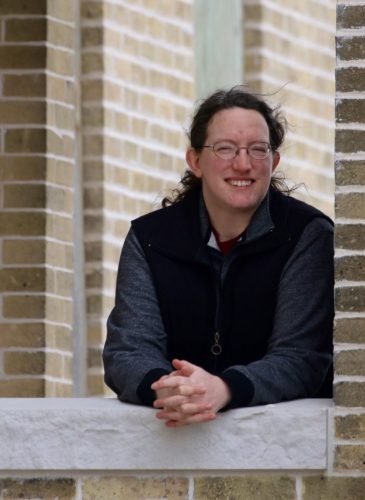 Naomi Kritzer submitted her first story to an editor at the age of 15. Unfortunately, Marion Zimmer Bradley rejected that story for one of her Sword and Sorceress anthologies, but that hasn't stopped Naomi from pursuing her career as a successful Science Fiction and Fantasy author.
Naomi's numerous short stories have appeared in nearly every science fiction and fantasy magazine, including Asimov's, Analog, The Magazine of Fantasy and Science Fiction, and Clarkesworld. Her short story "Cat Pictures Please", published in Clarkesworld, won a Locus Award and a Hugo Award, and was also nominated for a Nebula Award.
Published by Bantam, Naomi has penned five fantasy novels, including her Dead Rivers series and Eliana's Song series.
Naomi is also a local Minnesota political blogger who attained some notoriety for writing about all 35 candidates in the 2013 Minneapolis mayoral race. (Gawker referred to her as an "astute local political commentator.") Her endorsements swing dozens of votes in hot races for Park Board and Soil and Water Commissioner.
Interesting and odd facts about Naomi include: she lived abroad for a year in London and for a semester in college in Nepal; she has played the piano, violin and guitar, though she will not claim to have played any of them well; she's been online since the 1990s (yes, the stone age) when she dialed up to a chat line called the Beeline to post on local BBSs while she was in high school; she has never dieted; she still takes a daily paper (the Star Tribune), though she doesn't know anyone else who does so—but she and her daughters still enjoy reading it over breakfast; she makes her own pie crust, and excellent pie.
Naomi lives in St. Paul, MN with her husband and two aforementioned daughters, and (currently) three cats.
You can find more about Naomi on her website, www.naomikritzer.com. Follow her on Twitter as @naomikritzer and on Facebook.