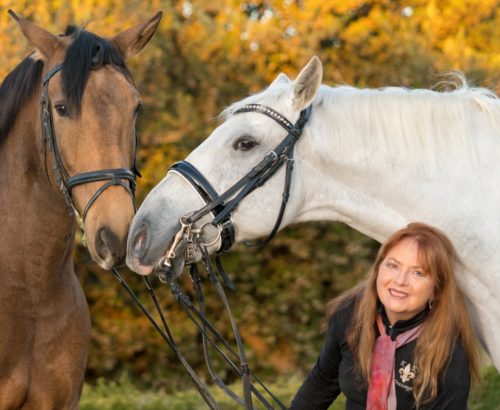 Melinda M. Snodgrass is a recovered lawyer, a screenwriter, and novelist.
She wrote several episodes of Star Trek: The Next Generation while serving as the series' story editor during its second and third seasons. She has also contributed produced scripts for the series Odyssey 5, The Outer Limits, SeaQuest DSV, and Reasonable Doubts; she was also a consulting producer on The Profiler.
Her urban fantasy novels The Edge of Reason, The Edge of Ruin, and the Edge of Dawn are available from Tor Books. Her The Imperials series—The High Ground, In Evil Times, and The Hidden World are available from Titan Books. She is currently working on the fourth book in the series, The Currency of War.
Melinda also co-edits and writes for the Wild Cards book series with George R.R. Martin, and is the executive producer on the upcoming Wild Cards TV series.
When she isn't writing, Melinda is an FEI dressage rider who owns two Lusitano horses: her stallion, Vento da Broga, and her new young horse, Donhador.
Learn more about Melinda Snodgrass on her website, melindasnodgrass.com, and follow her on Facebook and on Twitter as @MMSnodgrass.