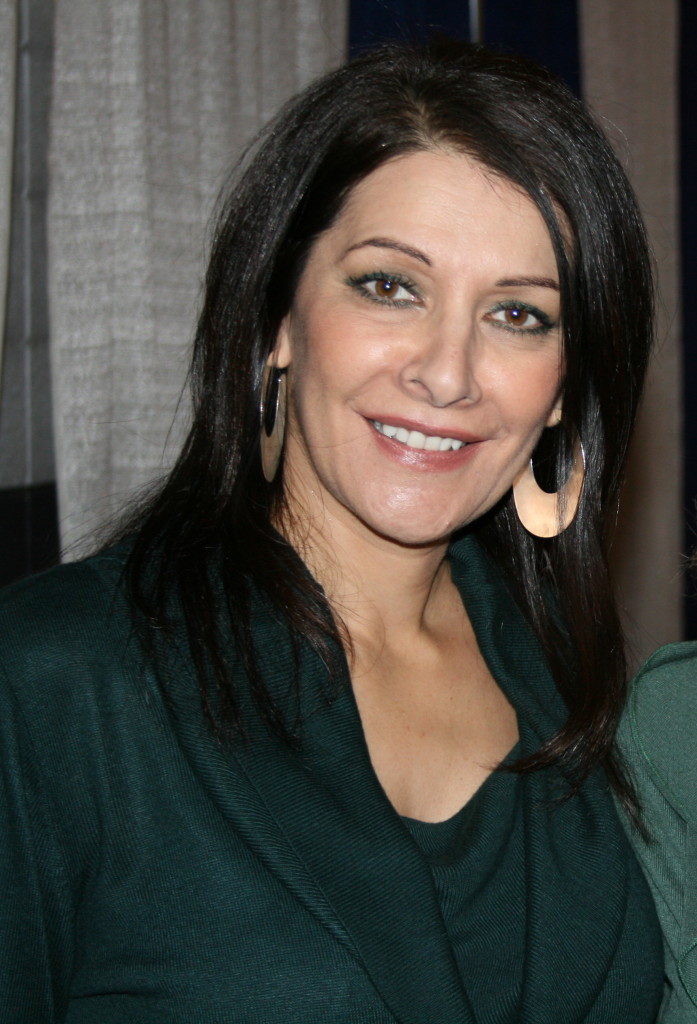 British actress Marina Sirtis was the voice of Demona on 27 episodes of Disney's Gargoyles, as well as The Goliath Chronicles. Demona was one of the villains and was the former lover of Goliath
Marina is probably best known for her role as Counselor Deanna Troi on Star Trek: The Next Generation and has made guest appearances as Troi on several of the other Star Trek series, as well as Family Guy. She also voiced Deanna Troi in several Star Trek video games, and has voiced the computer in the acclaimed fan series Star Trek Continues.
Additionally, Marina was the voice of Queen Bee on Young Justice, played Dr. Svetlana Markov in an episode of Stargate: SG1, and Persena in the live action fan series, Castlevania.
Recently Marina has been on Scandal as General Fletcher, NCIS as Orli Elbaz, and Grey's Anatomy as Sonia Amin. She had an extensive theater career in England prior to her moving to Los Angeles in 1986. That transatlantic move landed her the role in Star Trek: The Next Generation as well as a growing list of roles in film and television.
Marina is married to rock guitarist Michael Lamper.
To learn more about Marina Sirtis, check out her official website at www.marinasirtis.tv, and follow her on twitter as @Marina_Sirtis.