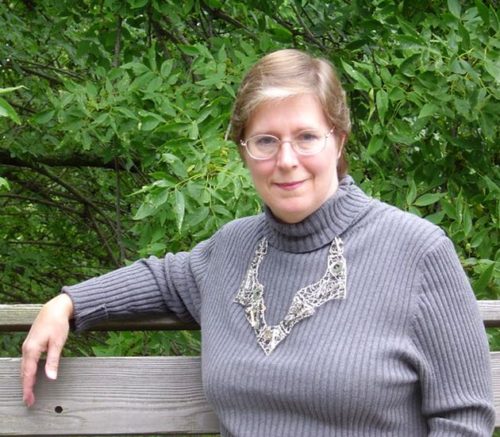 Lois McMaster Bujold was born in 1949, the daughter of an engineering professor at Ohio State University, from whom she picked up her early interest in science fiction. She began writing with the aim of professional publication in 1982 and wrote three novels within the span of three years: Shards of Honor, The Warrior's Apprentice, and Ethan of Athos. All three sold to Baen Books in October of 1985, launching her career.
Bujold went on to write many other books for Baen, mostly featuring her popular character Miles Naismith Vorkosigan, his family, friends, and enemies. Her fantasy from HarperCollins includes the award-winning Chalion series and the Sharing Knife series.  More recently she has been exploring self-e-publishing with the novella-length tales of the sorcerer Penric in the World of the Five Gods.
She has won the Hugo Award for Best Novel four times and been nominated ten times, in addition to garnering another Hugo for best novella, three Nebula Awards, three Locus Awards, the Mythopoeic Award, two Sapphire Awards, the Minnesota Book Award, the Forry Award, and the Skylark Award.  In 2007, she was honored with the Ohioana Career Award, and in 2008 was Writer Guest-of-Honor for the 66th World Science Fiction Convention.  A complete list of Lois McMaster Bujold's awards may be found on the Science Fiction Awards Database website. Her works have been translated into over twenty languages.
Lois McMaster Bujold now lives in Minneapolis, and has two grown children. You can find more about Lois McMaster Bujold on her website, www.dendarii.com. Follow her on Facebook and on her GoodReads blog.