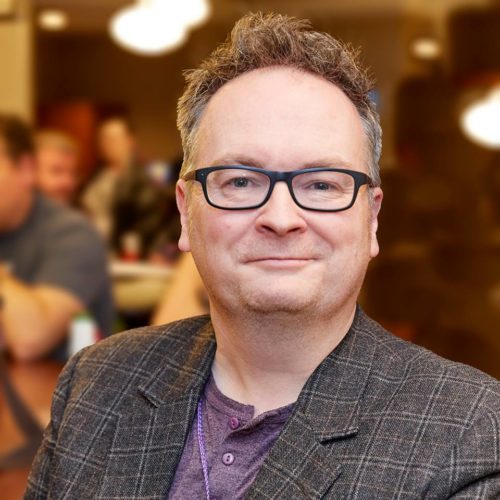 Lee Harris is the senior editor at Tor.com Publishing, having been with the imprint from the very start. He edits science fiction and fantasy novels and novellas. Books he has edited have won numerous awards, including Hugos, Nebulas, Locus, Arthur C Clarke, Alex, Kitschie, and Philip K Dick Awards. Lee is also the only British editor to have ever been nominated for a Hugo; he suspects someone, somewhere made a mistake, but he's hanging onto the pin, anyway!
In addition to his editorial career, Lee also writes—mainly short stories, though he has written for the stage, too, and he's partway through writing a novel—but then, isn't everyone?
Lee is married with two beautiful young daughters, and has far too many unread books and unwatched DVDs—not that that would ever prevent him from buying more! He hates raisins and sultanas, though adores mince pies (and, no; he doesn't understand that, either.) He is delighted to have been asked back for CONvergence's 20th incarnation, as he says it's easily his favourite convention in the world (and work takes him to a lot!)
Learn more about Lee Harris at his blog, www.LeeHarris.com, and follow him on Twitter as @LeeAHarris.