Frank Conniff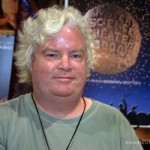 Frank Conniff played the beloved character TV's Frank on "MST3K" for five seasons as well as writing on the show through that span. Since moving to Los Angeles, Frank has worked as a writer/producer on the ABC series "The Drew Carey Show" and "Sabrina the Teenage Witch", HBO's "Perversions of Science," and "The New Tom Green Show" on MTV. Frank has also worked extensively in animation as head writer for Nickelodeon's "Invader ZIm" and writer for "Disney's Twisted Fairy Tales". He has created both animated and live pilots for USA, Bravo, Nickelodeon and MTV. Frank also stays busy as a performer in TV roles, with his stand-up act, and as creator and host of the live show/webcast series "Cartoon Dump".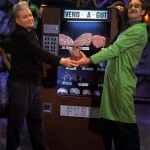 ---
Joel Hodgson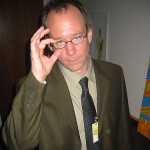 Joel Hodgson started his comedy career while at Bethel College in Minneapolis Minnesota, opening for Christian rock bands. He then moved to Los Angeles and performed stand-up in comedy clubs across the country, becoming a regular performer on "Late Night with David Letterman", "Saturday Night Live", and selected to be on "HBO's Eighth Young Comedians Special". After talking a hiatus from stand-up and moving back to Minneapolis, Joel created "MST3K" which he also hosted for five seasons. Joel has written several movies, including Disney's "Honey We Shrunk Ourselves" with Nell Scovell. Over the last ten years, Joel has been a consultant with his brother, studio artist and designer Jim Hodgson working on projects as diverse as ride theme-ing "The Beatles Yellow Submarine" (Sony), magic consultants for "Sabrina, The Teenage Witch"(ABC) and Penn and Tellers "Sin City Spectacular"(FOX), supervising producers for the live event "Robot Wars" and "Everything You Need to Know" (Discovery). Creative consulting on the game shows "You Don't Know Jack"(ABC) and "Smush" (USA) as well as Jimmy Kimmel Live (ABC). Joel sporadically appears in the long running play "Girly Magazine Party" as well as Frank Conniff's "Cartoon Dump".
---
Kelly McCullough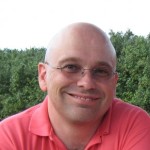 www.kellymccullough.com
Kelly is the author of the critically acclaimed WebMage (2006), followed by Cybermancy (2007) and CodeSpell (2008). His fourth published novel, MythOS is expected to be available in the summer of 2009. Some of his 20 published short stories include The Uncola and When Jabberwocks Attack. He also has written a number of poems, including The Bees: An Edgar Allan Pooh Poem. His non-fiction work includes the Interactions in Physical Science Curriculum, an illustrated collection that is part of a robust middle school physical science curriculum and was fundedby the National Science Foundation and has been adopted by several state boards of education.
Before succeeding as a published author, Kelly acted in the Minnesota Renaissance Festival, the Colorado Renaissance Festival, and the Arizona Renaissance Festival. He lives with his wife, Laura, and a number of cats in Menomonie, Wisconsin.
Kelly is a winner of the 2000 "Writers of the Future" award, an international competition begun by L. Ron Hubbard.
---
Dwayne McDuffie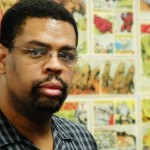 www.dwaynemcduffie.com
Dwayne has written comics for Marvel, DC, and even Harvey and Archie comics including a run on Marvel's flagship title Fantastic Four.
Wanting to express a multi-cultural sensibility that he felt was missing in comic books, Dwayne acted as co-founder and editor-in-chief of Milestone Media. Dwayne created or co-created many characters there, including Static who would be developed into the animated series Static Shock, for which Dwayne wrote and story-edited. Dwayne and co-writer Alan Burnett won the Humanitas Prize in Children's Animation for the Static Shock episode "Jimmy."
Dwayne also wrote for and served as story editor and producer for fan-favorite Justice League Unlimited.
Dwayne currently story-edits and writes for the Cartoon Network animated series Ben 10: Alien Force, and is the writer for DC Comics' Justice Leauge of America.
---
Mary Jo Pehl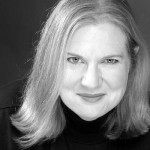 Mary Jo Pehl spent seven years as a writer and performer on MST3K, both in character roles and then regularly as the evil Pearl Forrester. She is a regular contributor to Minnesota Monthly, and she's also written for the Minneapolis Star Tribune, Catholic Digest, Bon Appetit, and PBS. Her work has also appeared in several anthologies, including "Life's A Stitch: The Best of Contemporary Women's Humor", and "Travelers' Tales: The Thong Also Rises." Mary Jo most recently co-hosted a weekly radio show in the Twin Cities. In addition, her commentaries have aired on NPR's "All Things Considered" and "Weekend America"; and PRI's "The Savvy Traveler". She has appeared in various stage productions from New York to Los Angeles, and most recently has been featured in "Bad Seed" in Los Angeles.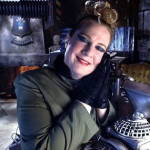 ---
Patrick Rothfuss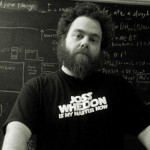 www.patrickrothfuss.com
Patrick Rothfuss describes himself as having had "the good fortune to be born in Wisconsin where long winters and lack of cable television brought about a love of reading and writing."
After several years in college studying chemical engineering, clinical psychology, philosophy, medieval history, eastern theater, anthropology and sociology, Patrick finally completed a degree in English and decided to pursue writing. Patrick wrote poetry for a local literary series, a satirical advice column for the local paper, and scripts for a radio comedy show.
In 2002 a piece of Patrick's novel, cleverly disguised as a short story, won first place in the Writers of the Future contest. Patrick's story, The Road to Levinshir, was published in Volume 18 of their anthology, and they flew him out to their writers workshop in LA. It was at that workshop that Pat met Kevin Anderson and his agent, Matt Bialer. Matt introduced Patrick in contact with his current, beloved editor, Betsy Wollheim, president of Daw Books, where Patrick would publish his novel The Name of the Wind.
---
Trace Beaulieu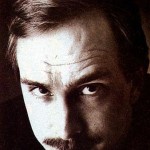 Trace Beaulieu is a puppeteer, writer, and actor, best known for his roles on Mystery Science Theater 3000 (MST3K) where he played Dr. Clayton Forrester and was the original voice of Crow T. Robot.
Since leaving MST3K following its seventh season, Trace appeared as a semi-regular in Freaks and Geeks as the school's biology teacher, Mr. Lacovara. He also appeared in The West Wing episode "Bad Moon Rising". For the last few years, Trace has been a writer for America's Funniest Home Videos. In 2002, he was the head writer, producer, and host of the pilot episode of the Animal Planet show "People Traps".
Outside the world of television, Trace also wrote the script for the one-shot comic book Here Come the Big People, published by Event Comics.
Recently, Trace has joined forces with MST3K alumnus Joel Hodgson, J. Elvis Weinstein, Frank Conniff and Mary Jo Pehl, for a project called Cinematic Titanic. Like Mystery Science Theater 3000, the series uses black silhouettes of cast members sarcastically commenting on vintage films. The first live performance was a private show for employees of Industrial Light & Magic on December 7, 2007. After the live show, the cast reworked some jokes, releasing the pilot episode of Cinematic Titanic to the public at midnight on December 21.
You can learn more about Cinematic Titanic at their web site, and you can order their first DVD Release – "The Oozing Skull" – from EZTakes.com.
---
Brian Keene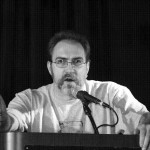 Brian Keene is a Bram Stoker Award winning horror author, first in 2001 for his non-fiction work Jobs In Hell and then again in 2003 for his debut novel, the post-apocalyptic zombie tale The Rising. Several of his books and stories are slated for film, video game and comic book adaptations.
Brian's novels include:
No Rest For The Wicked (2001)
The Rising (2003)
Fear Of Gravity (2004)
Terminal (2005)
City Of The Dead (2005)
Earthworm Gods (2005)
The Rutting Season (2006)
The Conqueror Worms (2006)
Ghoul (2007)
Dead Sea (2007)
Brian has also edited a number of anthologies including Best of Horrorfind I & II (2001/2003), and In Delirium (2006), and is assistant editor of Grave Tales magazine from Cemetary Dance Publications.
Since visiting us in 2007, Brian has written the miniseries Dead of Night: Devil Slayer for Marvel Comics, adapted his story Terminal into a play with Roy C. Booth, and is hard at work on his next novel Castaways.