Peter Morwood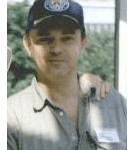 A native of Ireland, Peter Morwood established himself as a popular fantasy author with his IBook of Years" series: The Horse Lord, The Demon Lord, The Dragon Lord, The Warlord's Domain, and the prequel Clan Wars books 1 and 2. Peter later created another popular series with his Tales from Old Russia: Prince Ivan, Firebird, and The Golden Horde.
Peter wrote Heat and Station Break in Fusion #6, for Eclipse Comics, and co-wrote The Devastator Affair in Fusion #11 and #12 with Michael Reaves. Peter also contributed "Hero" to The War Years #1: The Far Stars War for Ace Books. Other novels include Rules Of Engagement, a Star Trek novel for pocket books, and The Romulan Way, another Star Trek novel, this time co-written with wife Diane Duane.
Together the pair has also written the Space Cops series (Mindblast, Kill Station, and High Moon), scripts for television, the fantasy novel Keeper Of The City, the novelization of the pilot episode of Seaquest DSV, and a number of stories for The Fleet science fiction anthology series from Ace Books. For more information on Peter Morwood and his work, visit http://www.owlsprings.com.
---
Diane Duane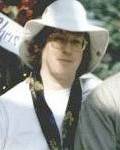 Diane's first novel, The Door Into Firewas published by Dell Books in 1979, leading Diane to write full-time starting in 1980. Since then she has written twenty-seven novels, numerous short stories, novelizations, and various comics and computer games.
Diane has written over fifty scripts for both live-action and animated television, including Star Trek: The Next Generation (Where No One Has Gone Before.), Batman: The Animated Series (The Lion and the Unicorn), and Gargoyles (The Hound of Ulster and Ill Met by Moonlight). Diane's "Star Trek" novels include: The Romulan Way, The Wounded Sky, Spock's  World and Dark Mirror. Her "Young Wizards" series includes So You Want To Be A Wizard, Deep Wizardry, High Wizardry, and A Wizard Abroad. Other series by Diane include her Star Drive series and the Feline Wizards group.
Diane married author Peter Morwood in 1987. She and her husband are frequent collaborators, having written six novels together. A New York native, Diane moved to Ireland in 1988 where she now lives with her husband. For more information on Diane Duane and her work, visit http://www.owlsprings.com/.
---
Mark Altman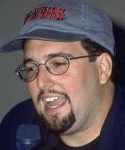 Mark A. Altman is the co-writer and co-producer of Free Enterprise, with collaborator Robert Meyer Burnett. Free Enterprise is the wonderfully strange film about two hard-core SF fans whose lives are changed by a chance meeting with personal idol William Shatner, who plays himself in the film.
Shatner gives an unforgettable performance as he pokes fun at his own image and eccentricities. The film features Eric McCormack of TV's Will & Grace and is filled with enough SF and pop-culture references to play like a foreign film without subtitles to anyone who isn't a fan themselves. The two protagonists in the film are unapologetically autobiographical reflections of filmmakers Mark and Robert, which only adds to the fun.
Mark and Robert are also producer and associate producer of the superhero comedy The Specials, starring Rob Lowe, Jamie Kennedy and Thomas Haden Church. Mark is the former editor-in-chief of Sci-Fi Universe, a monthly magazine devoted to genre motion pictures and television. He also was a frequent commentator for TV's Sci-Fi Channel where he covered the issues of the day on the weekly series, SF Vortex.
Mark has also written numerous comic books for DC and Malibu Comics and is the author of several non-fiction books including Trek Navigator for Little Brown & Company. In addition, Mark has served as Executive Producer of the Universe Awards, an annual awards show devoted to honor excellence in the science fiction field.
The Los Angeles Times has called him "the world's foremost Trekspert" and USA Today noted that Mark is "the leading authority on Star Trek." Sci-Fi Channel has called him "The Socrates of Sci-Fi" and Wayne Knight (Seinfeld's Newman) proclaims "He's the king of science fiction!"
---
Robert Meyer Burnett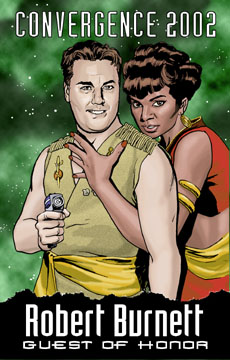 "This is one of the best conventions I've ever been to… Lord of the Rings… was a handcrafted film that was made with love and I think everything about this convention from the program books to the badges to those little signs announcing which movies were playing – there was no stone left unturned. The detail was just phenomenal and everything was done with love and care and you just don't see that anymore… I've had my faith restored in convention going by everybody here."
– Robert Meyer Burnett (2002)
Born May 15, 1967 in Seattle's Swedish Hospital, Robert Meyer Burnett immediately began a life-long love affair with all forms of media and popular culture. In 1980 he began working in Bellevue, Washington's VIDEOSPACE, the nation's second video store, where he quickly began devouring just about every title ever released on home video. After three years at Washington's Evergreen State College and finishing off his collegiate career at USC's School of Cinema Television, Burnett went on to earn his first screen credit as the art department assistant on New Line Cinema's 1990 release "Leatherface: The Texas Chainsaw Massacre III."
Robert next went on to a management trainee position in the Warner Brothers feature production department. There, while working under Senior VP of Production Bill Young, he participated in the production of such notable films as "Nothing But Trouble," "The Rookie," "The Bonfire of the Vanities" and "Free Willy." From there, he moved on to short stints as a story analyst for Silver Pictures, CAA, William Morris and Pierre David's The Image Organization before settling on a Creative Executive position with director Robin Armstrong's ("Pastime") Open Road Productions.
After a year, fed up with story development, Burnett moved back into production, working as assistant makeup-effects coordinator for Tony Gardner's Alterian Studios on "Cast a Deadly Spell," "Sleepwalkers," "Super Mario Brothers," "Army of Darkness" and the "Swamp Thing" television series. From there, he joined Full Moon Entertainment as a staff editor and segment producer, later earning his first feature editorial assignment, the complete recut of Albert Pyun's "Arcade," nominated for Best Independent Direct to Video release of 1993 by the VSDA.
After working as a freelance Star Trek consultant for Viacom Interactive, Burnett went on to edit the multi-media film displays for Landmark Entertainment and Paramount Parks' $80 million themed attraction, "Star Trek: The Experience," which opened in January of 1998 at the Las Vegas Hilton.
Additionally during this time, he was Critic-At-Large for Sci-Fi Universe Magazine, as well as appearing frequently as an on-air guest commentator on the Sci-Fi Channel series, "SF Vortex."
Burnett marked his feature writing/directing debut with the 1999 film "Free Enterprise," a witty portrait of life, love and fandom, starring William Shatner and Eric McCormack. Later in the year, Burnett joined DVD content providers Kurtti-Pellerin, producing documentary materials for special edition DVDs. While there, he worked on some of the biggest-selling home video titles in history, including Disney's "The Fantasia Anthology" and "Snow White" and New Line's Extended Editions of both "Fellowship of the Ring" and "The Two Towers," generally considered the two best DVD special editions ever produced. Also at Kurtti-Pellerin, he directed and edited the feature-length "The Making of Tron," for that film's 20th anniversary release. The piece was later nominated as one of 2002's best documentaries by the DVD Exclusive Academy.
In 2002, Burnett founded his own production company, Ludovico Technique (http://www.ludovicotechnique.com), named after the brainwashing method depicted in Stanley Kubrick's classic 1971 film, "A Clockwork Orange". The company began by teaming up with MGM and director Bryan Singer to create a special edition DVD of his Oscar-winning "The Usual Suspects". Ludovico would later produce content for the DVD releases of Valley Girl (20th Anniversary Edition), X-Men 1.5, and X2 (which went on to be nominated as Best DVD Special Edition of the Year by the DVD Exclusives Academy). Ludovico Technique has expanded to comic book publishing ("Living in Infamy" 2005), key art design, and film production ("The Hills Run Red" 2008).
In 2003, Robert developed the screenplay for what would become MGM's "Agent Cody Banks" and went on to Co-Produce the feature.
In August, 2004, Robert made his big screen debut as himself in Roger Nygard's "Trekkies 2," pontificating about all things Star Trek and specifically, why he's spent his life emulating Captain James Tiberius Kirk, a blatantly fictional character.
Throughout 2004, Robert and the staff of Ludovico Technique covered the entire principal photography phase of the film version of C.S. Lewis' "The Chronicles of Narnia: The Lion, The Witch and The Wardrobe," and in 2005 Robert once again joined Bryan Singer on location in Sydney, Australia to produce extensive and intimate coverage of the production of Singer's "Superman Returns."
Ludovico's recent DVD work garnered 3 nominations at the 2007 Saturn Awards from the Academy of Science Fiction, Horror and Fantasy Films!
"Chronicles of Narnia-The Lion, The Witch and The Wardrobe," Best Special Edition DVD release.
"Free Enterprise," Best Classic Film DVD release.
"Superman Ultimate Collector's Edition," Best DVD collection.
Ludovico Techninque is currently working on the DVD special edition of Michael Davis' "Shoot 'Em Up," for New Line Cinema.
Robert Meyer Burnett was chosen by the Producers Guild and The Hollywood Reporter as one of the 2006 "Digital 50!"
---
Nene Thomas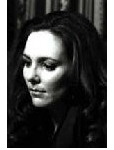 Nene Tina Thomas is a popular artist with a strong following in the fantasy market. Since beginning her career in 1994 contributing work to the popular card game, Magic: the Gathering, her work has appeared in several Wizards of the Coast projects, including the new Magic: The Gathering CD ROM Game. Her work has appeared in other card games including Shadowfist, Legend of the Five Rings, Galactic Empires, Tempest of the Gods, Wyrmwars, Gridiron, Vampire: The Eternal Struggle, Xenophiles, and Battlelords of the 23rd Century.
In addition to her card game work, Nene has completed cover or interior artwork for many publications including Cryptech, Paper Mayhem, The Leading Edge and Scrye Magazine. Nene's beautiful watercolor work continues to earn her awards and new fans.
To learn more about Nene and see samples of her work, visit www.nenethomas.com
---
Daren Dochterman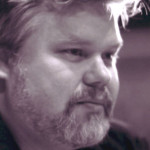 "This was the most fun I've had since at least – well, certainly this week… It's just fun to be the around people who will allow you to be the real geek that you are inside."
– Daren Dochterman (2002)
Bridging the gap between traditional art disciplines and the high tech digital realm, Daren Ross Dochterman has honed his Conceptual Art and Illustration skills in the volatile Hollywood Motion Picture Industry for almost 20 years.Born July 2, 1967, raised in suburban New York City, then spending his teenage years in the Chicago area, Daren always had a love and aptitude for drawing, but a characteristic dislike of structured classroom instruction. "Art Classes in grade school were tedious for me. Mostly out of the fact that I just wanted to draw and the rest of the class were busy cutting construction paper or slathering papier mache to make another useless napkin holder." As such, much of his early art training took place in other classes, as one could see by examining the margins of his Algebra notebook. He also explored his talents in other arts, as an accomplished Clarinetist and student actor. At an early age, Daren realized the nexus of these skills and interests could be found in the movie industry, and he was determined to become part of it.
By the late 70s, Daren was enthralled by the fantastic conceptual art of Ron Cobb, Syd Mead, Ralph McQuarrie and Joe Johnston. Soon, he discovered a love for so-called Space Art and the works of Chesley Bonestell, John Berkey, Robert McCall, and Adolph Schaller. He also developed a love for movie poster art, and continues to draw inspiration from the works of Tom Jung, Bob Peak, and Drew Struzan. Deeper research also revealed his love for the deft atmospheric graphite work of veteran designers and illustrators Mentor Huebner and George Jensen.
The first time Daren visited the west coast was the day he arrived on the campus of the University of Southern California as a freshman in 1985. He had already applied twice to the prestigious USC School of Cinema-Television, and been rejected once. He began enrolling in all the Film classes he could, subsidizing immense student loans with freelance titles and graphics work he did for student films. Becoming a fixture at the School, he helped run the Post Production Department in his Sophomore year, all the while turned down time and again by the admissions office. After two years of maintaining an undeclared status at the university, and six rejection letters from the Cinema School, Daren chose to look for work and set out on his own.
A year of working as a model builder, prop maker, graphic artist and gofer followed giving him much needed professional experience, and a welcome ability to be able to pay rent. Then, a friendship with a fellow USC student led him to working for director James Cameron to help restore full size props and models from the film Aliens. This then led to Daren's entry into the world of movie production with a job as the Assistant to the Art department for Cameron's ground-breaking film, The Abyss. This baptism gave him the crash course for filmmaking and conceptual artistry as he took on the various roles of sculptor, model builder, draughtsman, graphic artist, and illustrator as the needs arose. He delved into painting, colored pencil, marker illustration, and expanded his love for doing graphite illustrations. Working along-side the great Ron Cobb and forging friendships with artists Steve Burg and Phill Norwood, Daren began his apprenticeship and commenced a journey that would continue 18 years later and through over 50 feature films.
Wishing to expand his pallete into the burgeoning world of digital art, Daren began learning Photoshop with the earliest versions of the software. In 1990, he added a large, unwieldy computer system to his art kit and began exploring ways of using his traditional art skills in this new medium. Work with Adobe Photoshop expanded to rudimentary 3d renderings and then to fully realized computer modeling and rendering. Daren now eagerly integrates sketching, painting, and 3D into a confident realism in his work, while not losing the eye for dramatic composition and rich textures of more traditional art.
Daren's work has been featured (though many times uncredited) in countless making of books and DVDs and three films he has contributed his work to have been nominated for Academy Awards(c) for Art Direction: The Abyss(1989), Dr. Seuss' How the Grinch Stole Christmas (2000), and Master and Commander: The Far Side of the World(2003) where he got to work with one of his early inspirations, George Jensen.
In 2001, he was honored with a Video Premiere Award for his work Supervising the Visual Effects for Robert Wise's Director's Edition of Star Trek: The Motion Picture. His digital illustrations have been featured in the last 2 "Star Trek: Ships of the Line" calendars published by Pocket Books, and he was one of the early proponents of updating the original Star Trek series with new visual effects.
Recently, Daren has worked as a Production Illustrator on Chronicles of Riddick, Charlie and the Chocolate Factory, Monster House, X-Men 3, Get Smart, and the upcoming remakes of The Day the Earth Stood Still, Creature from the Black Lagoon, and G.I. Joe.
Visit his official site at http://www.betafive.com.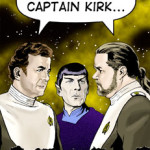 ---
Adam 'Mojo' Lebowitz

Mojo has recently gone independent after more than a decade as lead animation supervisor with Foundation Imaging, where he provided visual effects work for Babylon 5 and Star Trek: Voyager. He contributed to the new effects work to the recent Director's Cut of Star Trek: The Motion Picture.
Mojo is the author of Star Trek: Starship Spotter and created the images for the Star Trek 'Ships of the Line' calender. Mojo was also a producer of the long-awaited Buckaroo Banzai DVD, and directed the 1999 Buckaroo Banzai CGI trailer, produced to promote a new Buckaroo TV series.