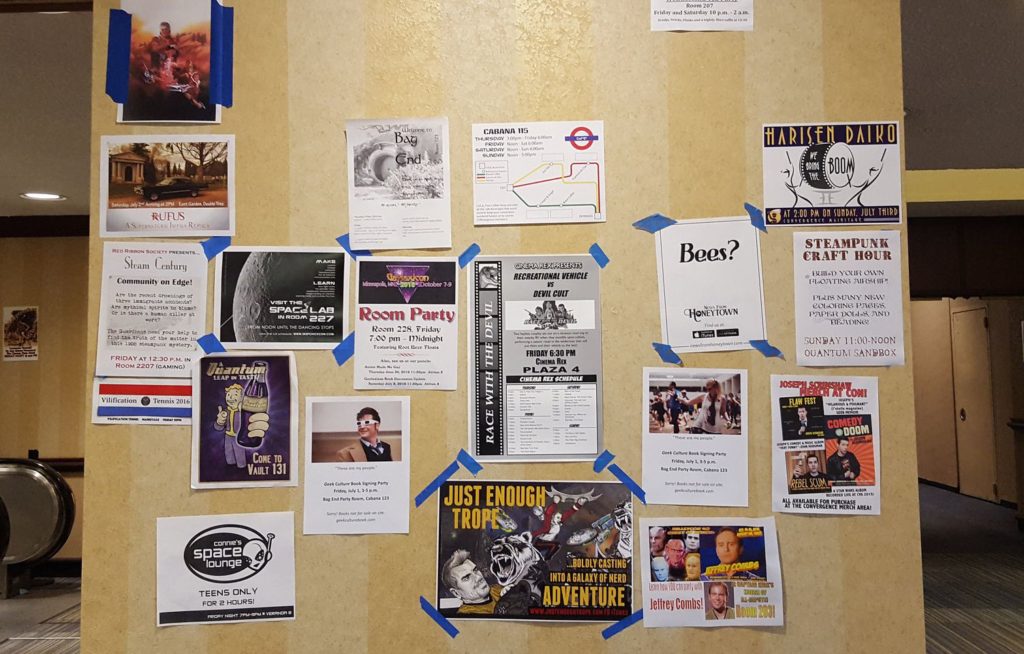 As in recent years, CONvergence members may begin hanging posters around the DoubleTree by Hilton hotel at 6:00pm on Wednesday, July 5, 2017.
DO NOT Hang Posters:
In the center of the escalator
In the elevators
On elevator doors or frames
On first floor lobby walls
In the hotel restaurant
On the hotel light fixtures
In hotel entryways
On room doors
On door frames
On the 8 narrow pillars in CONvergence Central
In party rooms other than your own (unless you have permission)
In the Sheraton Bloomington
DO Hang Posters:
Virtually anywhere around pool-side/garden court/cabanas
On the walls and windows of your own party room
On the walls in the North tower plaza
On the walls outside elevators (except in the main hotel lobby)
On the walls in the public restrooms
On the walls in CONvergence Central
On the 2 wide pillars in CONvergence Central
On the walls connecting the North and South tower on the second floor
If you are unsure whether you should hang your poster in a particular location, please find a CONvergence volunteer or stop by The Bridge and ask!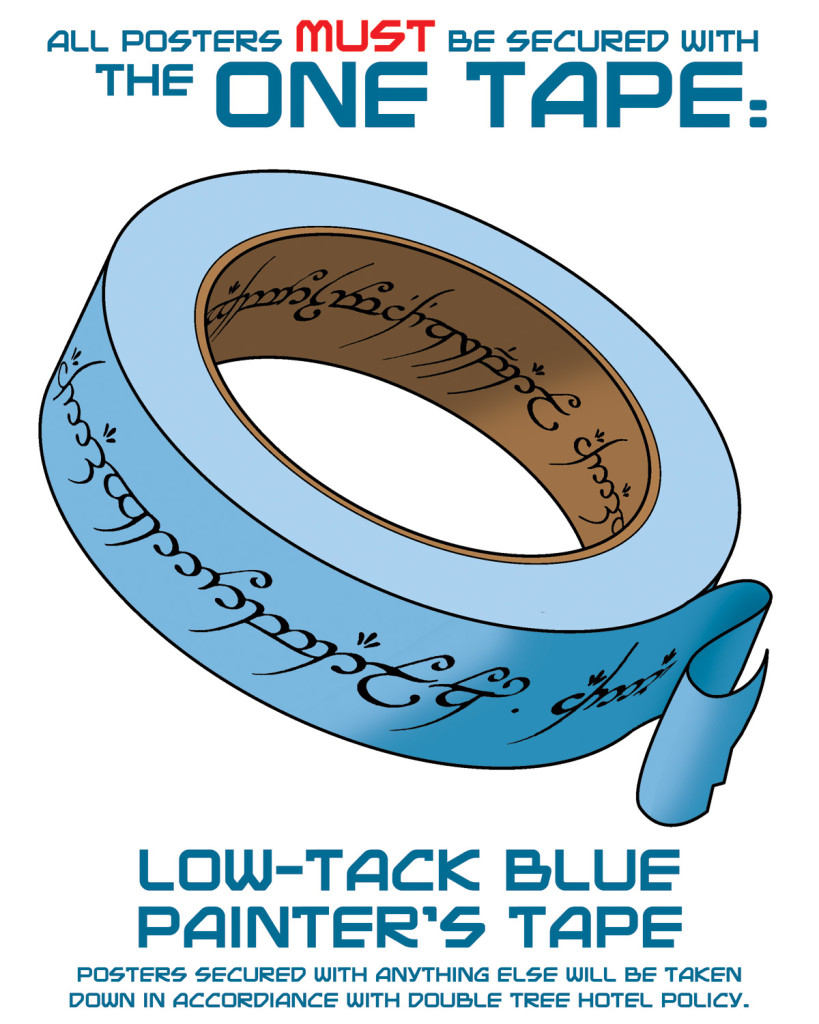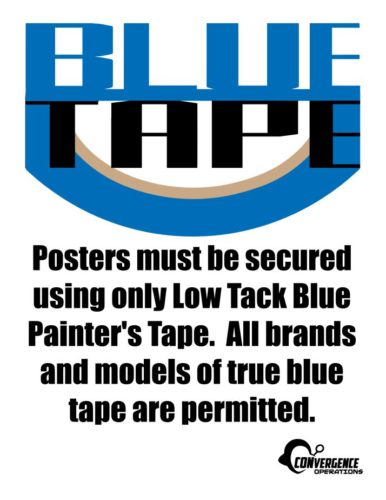 Remember to use the One True Tape! Anything affixed to the wall or other surfaces at the DoubleTree by Hilton Hotel MUST be secured with
low-tack blue painter's tape
. All brands and models of true blue tape are permitted.
Any posters found to be secured using other kinds of tape will be taken down without notice. Low-tack blue painter's tape can be found at most hardware stores. If you run out of tape during the convention, stop by The Bridge—they may have some available.