As CONvergence 2016 draws closer, you're no doubt starting to think about the awesome ways you can volunteer to help make this year's convention a smooth ride for everyone, not to mention earn yourself some exclusive volunteer perks. Fortunately, there are many options for lending a hand! Here are just a few.
Help Herd those Nerfs!
Interested in helping with badging, elevator monitoring, or managing lines at CONvergence? Sign-ups are now open for Nerf Herder Crowd Management volunteer shifts. It's one of the most fun, exciting, and easy ways to volunteer during the convention, often right in the middle of all the action. Whether you can spend an entire shift on your feet managing a line, or you need to do your volunteering sitting down, Nerf Herders has a volunteer position for you!
To sign up for Nerf Herding shifts during the convention, contact CONvergence Nerf Herders.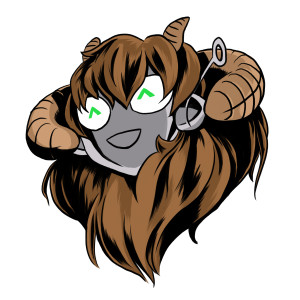 But wait, there's more! Before you arrive for your volunteer shift with CONvergence 2016 Nerf Herders, you must first complete a short training session at The Bridge. That way, you will be prepared for all the different scenarios you might encounter while volunteering.
At-Con Trainings
Wednesday 11:30am, 1:00pm, 2:30pm, 4:00pm, 5:30pm
Thursday 11:00am, 1:00pm, 3:00pm, 5:00pm, 6:30pm, 8:00pm
Friday 11:00am, 1:00pm, 3:00pm, 5:00pm, 6:30pm, 8:00pm
Saturday 11:00am, 1:00pm
To attend a training, simply go to the Nerf Herder table at The Bridge and say you're there for a Nerf Herder Training. Please try to complete the short training as early as possible!
Join the Wandering Hosts
Do you like to have your finger on the pulse of the convention? Do you like to be the smiling face that provides help and solves problems? Do you like to jump right in and be in the middle of the action?
Wandering Hosts, seen all over the convention wearing purple smocks and radios, the visible staff presence and, in many ways, the white blood cells of CONvergence. As a Wandering Host, you will roam convention space as a representative of the convention and be available to assist CONvergence members in answering questions, following policies, ensuring safety, and providing support and help.
If this sounds like the sort of job for you, please contact CONvergence Operations and tell them you'd like to be a Wandering Host!
Are you a Certified Lifeguard?
Help keep the pool in the DoubleTree by Hilton's Garden Court open for late night! If you are a certified lifeguard and would like to accrue some easy volunteer hours in the evenings (10:00pm and later), please contact CONvergence Volunteers with the subject line, "Lifeguard".
For the safety of all, you will have to provide proof of your current lifeguard certification to qualify for this volunteer position.
Be an Accessibility Ambassador
If you enjoy being friendly, helpful, and have a passion for making sure everyone can be included, then this might be the volunteer position for you!
Staff is needed for CONvergence's Accessibility Table (located opposite the DoubleTree by Hilton's front desk) to answer questions and help provide accessibility resources for CONvergence members. Previous experience with ADA issues and diverse communities would be helpful, but is not necessary.
If you are interested in helping at the Accessibility table, please contact CONvergence Accessibility & Inclusion!
Staff the Quiet Room
Do you have public interface (customer service) skills? Do you prefer, or need, to do your volunteering in a quiet or sensory-friendly space? CONvergence's Quiet Room may be the place for you!
As Quiet Room staff, you will simply be present monitor quiet room facilities and activities. As needed, ensure rules minimizing distracting stimuli, including visuals, sounds, and smells are followed. This is a sedentary volunteer position, so be prepared to sit during your shift, and it is probably a good idea to bring a quiet activity for yourself.
If you are interested in helping staff the Quiet Room, please contact CONvergence Accessibility & Inclusion!
Record Video at Panels and Events
CONvergence Video and CVG-TV are looking for folks to help run cameras and record video of CONvergence 2016 panels, activities, events, and B-roll footage! Minimal experience with videography is okay, but a moderate to experienced level of videography knowledge is preferred.
Are you already planning to record a CONvergence 2016 panel, activity, or event? Do it for CONvergence Video, and you can get volunteer time for the time spent recording!
If this sounds like something you're interested in doing, please contact CONvergence Video!
Teen Room Needs Teens
Are you age 13 – 20? Are you the parent of a teenager? Then you should know that CONvergence Teen Room is looking for volunteers! The Teen Room is run by teens, for teens, and that means it needs teens to step up and help make it awesome.
Teen room volunteer positions are:
Housekeeper – Clean up messes, restock food, and converse with members and make them feel welcome.
Greeter – Greet people when they enter or leave the Teen Room, and check badges to make sure they are allowed inside.
Click Here to sign up as a Teen Room volunteer.
Please don't sign up for more than two shifts in a row without a break. Members must be age 13 – 20 to volunteer in CONvrgence Teen Room. This is a good way to get involved with the convention and meet other members in your age group!
Help with Move-In
CONvergence starts moving into the DoubleTree by Hilton Bloomington as early as Tuesday, June 28th, 2016 and there will be a need for volunteers to help all the way through Thursday. Almost every department does some sort of set up, so now is your chance to see how your favorite department comes together.
In particular,
Volunteers will be needed to help move Cinema Rex furniture starting at 6:00pm on Tuesday. Come to the short tower in the area near Plaza 4, which is the usual Cinema Rex room.
Connie's Space Lounge will need volunteers to help with setting up at 2:00pm on Wednesday, and again at 11:00am on Thursday, until the Space Lounge's doors open to members at 9:00pm.
But there is plenty to do to help with move-in all over the convention, so if you turn up at the DoubleTree by Hilton on Wednesday, you won't have any trouble finding somewhere to help! Contact CONvergence Volunteers to sign up for a move-in shift or just stop by the Volunteers Table.
More Information about Volunteer Positions
If you are curious about any of the volunteer positions above, or would like to see what else you could do to help out at CONvergence, check out the Volunteer Positions Page or contact CONvergence Volunteers and ask how you can help!