Whether you are a graphic or media artist, musician, or other performer, CONvergence offers many opportunities to exhibit your talent for the whole community. With CONvergence just three months away, it's time to get your applications and submissions in!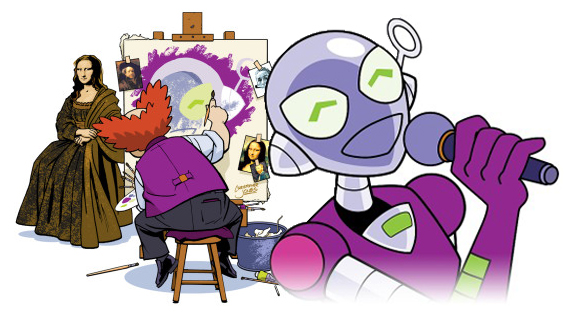 Artist Alley
Artist Alley is back for CONvergence 2016 and applications are open! CONvergence Artists Alley is reserved for graphic artists offering commissioned art created on-demand or graphic art that they have produced for sale, such as prints or comic books. Related merchandise featuring the artist's graphic work such as T-shirts, stickers, and buttons may also be offered. No jewelry, scarves, or stuffed animals may be sold in Artists Alley.
Find more information about exhibiting in CONvergence Artist Alley, including the 2016 Artist Alley application, on the Artists page.
The deadline to apply for CONvergence 2016 Artists Alley is June 15, 2016.
Art Show
CONvergence 2016 Art show forms are now available! CONvergence Art Show offers space to display your artwork, make it available for auction or quick sale, and to offer prints for sale. Head over to the Artists page to download the forms, and to get more information about CONvergence Art Show.
The CONvergence 2016 Art Show will accept artist forms until June 26, 2016. However, space in the Art Show is available on a first-come, first-served basis, so earlier is better.
Harmonic CONvergence
CONvergence's more intimate venue for live music and entertainment, Harmonic CONvergence (HarmCON) is back for 2016! HarmCON features a blend of music, comedy, and spoken word performances. Applications for performers are now open.
Find more information about HarmCON, including the 2016 HarmCON application, on the Musicians/Performers page.
The early application deadline to perform at CONvergence 2016 HarmCON is April 20, 2016.
CVG-TV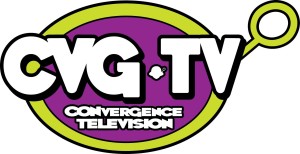 Do you have a movie, short film, music video, animation, recorded performance, or other video you'd like to share with the CONvergence community? Submit it to CVG-TV so it can play on the convention's TV channel all weekend!
Technical specifications, the CVG-TV submission form, and more information about CVG-TV can be found on the CVG-TV page.
The deadline to submit video content to air on CVG-TV this year is June 10, 2016. Videos should be captioned/subtitled.