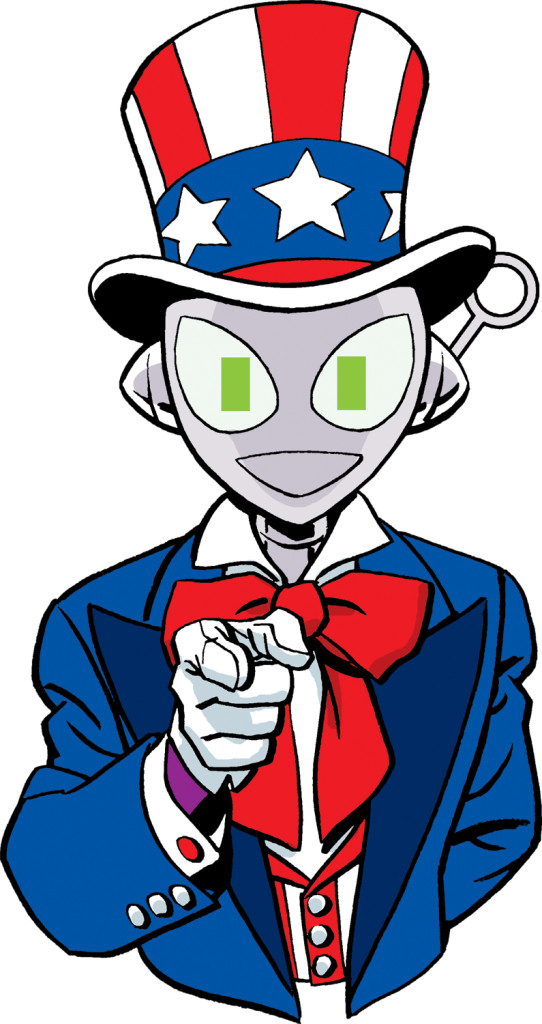 CONvergence is a unique event run by hundreds of volunteers who donate their time, experience, and expertise throughout the year. This convention and everything it offers is truly a labor of love and the result of a living, thriving community effort. As such, we are always on the look out for volunteers to join our small con running army who have special skill sets and can help the projects and systems that make the convention what it is run smoothly, delivering the best possible experience for all CONvergence members.
Volunteer job listings are always available on the Volunteer Positions page and we encourage members who wish to lend a hand to check that page. However, the CONvergence Convention Committee currently has a significant need for a few special skill sets to ensure CONvergence 2016 goes off without a hitch:
Ruby on Rails Developer
Job name: Convention Software Developer
Time Frame: This is a preconvention position. The majority of work will be completed January-May
Time Commitment: approximately 5-10 hours per month
Description (What's involved):
We are expanding the small team of volunteers responsible for development and updates to the web-based software application that is used by several departments to maintain the convention log and coordinate convention running activities.
Special requirements / training: Volunteers will ideally have the following level of experience in order to be successful in this role:
minimum of 5 years experience in software development, preferably in a web application environment
1 or more years of experience with Rails or similar web framework
1 or more years experience with Ruby 1.9 or later
Experience with Git, Mercurial, or SubVersion source control system
Experience/comfort working in a small software development team
If You Like: Working with code and other people who like working with code!
Ages: 18+
Contact: Operations
Television Broadcast Specialist
Job Name: Broadcast Specialist
Needed: To oversee the operation of CVG-TV before and during the convention
Description (What's involved):
Activity Level: Moderate – you will be active in setting up and running the broadcast equipment for CVG-TV during the convention, as well as activities related to producing content for CVG-TV leading up to the convention.
Hints (tips for staying comfortable on the job): Ability to multi-task, track projects, and manage people will help you succeed in this role
Special Requirements/Training: Experience with broadcast TV and/or closed-circuit TV systems is necessary. Knowledge of CART is helpful. Experience producing original content is preferred.
If You Like: Television production and broadcasting, multimedia communications
Ages: 18+
Contact: CVG-TV / Video
Graphic Designer/Illustrator
Job name: Staff Artist
Hours needed: Average amount of hours per new artwork is 20 hours. This can vary depending on complexity or type of work.
Description (What's involved):
You will be creating art and graphics for posters, banners, t-shirts, souvenir guides, and posters. Artists are needed to put together simple flyers as well as create complex works. All artwork will be: science fiction/fantasy-related; rated G – PG; quality checked and revisions will be requested if necessary. Most artwork will feature CONvergence mascots.
Special requirements / training:
Must have your own copy of and be able to use Adobe Photoshop and Illustrator proficiently. Experience with creating work for print or t-shirts a plus, but not required; this can be taught. Working knowledge of Adobe After Effects or Flash is not required but a plus.
Hints (Tips for staying comfortable on the job.):
Keep communication up. This is a life saver on this job. Whether all is well or something is crashing and burning, the team would like to know. Creation of art is hard, but we're all in this together. Remember, all volunteer hours are done before the convention for this position.
Activity level: Steady from January to March.
Ages: Adult (18+)
Contact: Creative Services
Project Manager
Job name: Publications Project Manager
Hours needed: 5-10 hours per week, mostly before the con, although some during the con may be needed.
Description (What's involved):
Meet with Directors and staff to guide publications of banners, signage and banners for the convention.
Special requirements / training:
Must be able to use Adobe InDesign, Photoshop, Illustrator well. Also experience in managing a team. Poject Management software experience a plus, but not necessary.
Hints (Tips for staying comfortable on the job.):
Keep communication up, this is a life saver on this job.
Activity level: Occasional from August to December. Steady from January to Convention.
Ages: Adult (18+)
Contact: Publications
So, can you lend a hand? Go ahead and contact the department in need directly. Maybe you know someone with these skills who would be interested in helping make CONvergence go? Pass this on to them! Remember, it is the unique volunteer culture and the generosity of CONvergence volunteers that makes this event and this community what it is. Even if your skill set isn't listed above, please do keep an eye on the Volunteer Positions page and contact any department where you think you'd be able to help. We would be honored for you to bring your skills to the convention!