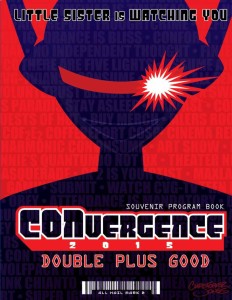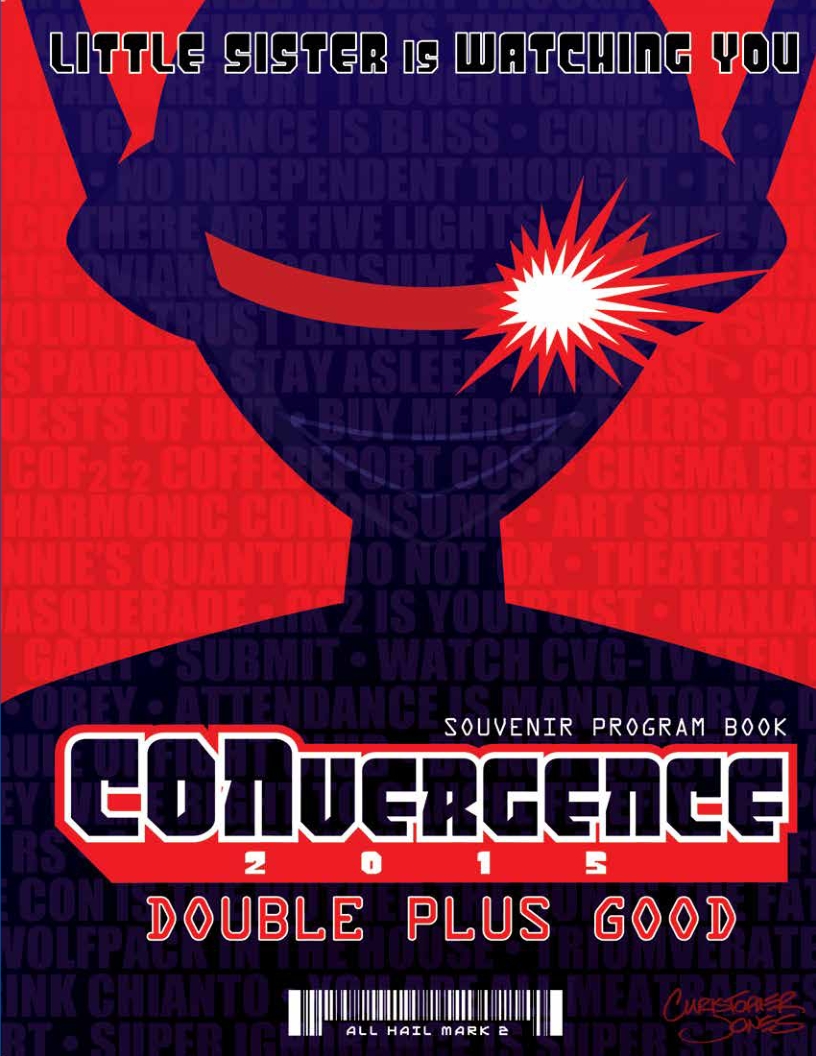 The  CONvergence 2015: DoublePlusGood Souvenir Guide is now available for download in a handy PDF format to read on your computer, tablet or mobile phone. Print copies of the guide are available at the convention during Badge Pick-Up.
The Souvenir Guide features Guest of Honor perspectives and schedules, a programming guide, maps, information about sponsors and tons of other useful information for CONvergence 2015!
If you have any questions about the 2015 Souvenir Guide, please contact CONvergence publications. (You may not get a reply until after the convention.)
Click here to check out more great CONvergence 2015 publications in PDF form!