This week is National Volunteer Week, so what better time to find out how you can get involved with year-round volunteering for CONvergence? Remember, CONvergence is and always has been 100% community volunteer-run.  And there is so much to do!
Volunteer Recruitment Session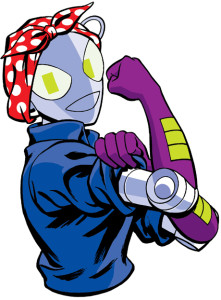 You are invited to a special CONvergence volunteer recruitment event! Meet representatives from a variety of CONvergence departments and find out how you can help!
When: Sunday, April 19th, 2015 at 2:00pm
Where: DoubleTree by Hilton Bloomington Plaza 1
Address: 7800 Normandale Blvd, Bloomington, MN 55439
This is separate from the Convergence Events Open Meeting later in the day, and is specifically intended for anyone interested in year-round volunteering, possibly including joining the CONvergence Convention Committee (ConCom).
Stick around after the volunteer recruitment session for the Convergence Events Open Meeting.
Can't Make it to the Recruitment Session?
Check out our volunteer positions page for a listing of different ways you can volunteer for CONvergence, then contact the Volunteers Department to tell us how you'd like to help!