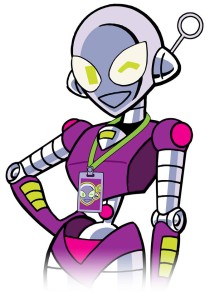 This is a friendly reminder that CONvergence Registration rates increase on January 15, 2015! So, if you haven't yet, be sure to register in the next few weeks to get your CONvergence membership for just $60 – that's HALF PRICE compared to the at-the-door rate! You definitely do not want to pass up this deal.
CONvergence memberships also make great gifts for the holidays! Consider purchasing one for the young person or friend in your life who is likely to be stretching their dollars; they'll love it!
Short on funds? There is still time to let your family know that you want a CONvergence membership as a gift this holiday season!
Hotel Lottery
January 15, 2015 is also the last day to enter the CONvergence 2015 Hotel Lottery for your chance at a hotel room in the DoubleTree, Sheraton Bloomington, or Crowne Plaza. You must register for CONvergence by January 15, 2015 to be eligible for the lottery! This includes ConCom members and 25+ hour volunteers. For more information, check out the Hotel Lottery Page.