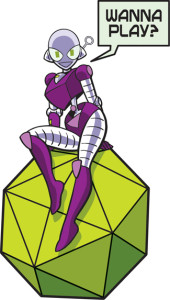 Attention Gamers and Game Masters! CONvergence Gaming still has open slots on the 22nd floor for those wishing to run a scheduled game at the convention!
Thursday and Friday each have several open slots, but a very few remain for Saturday and Sunday. If you'd like to run a scheduled game, please contact CONvergence Gaming. All information for your game must be received by 6/21/14 for your game to be included in the online schedule.
The time spent preparing your game before the convention, as well as the time spent running it, counts as volunteer hours!
As always, GMs must be registered members of the convention.